Robert Kirkman's Outcast Starts Filming And Adds 6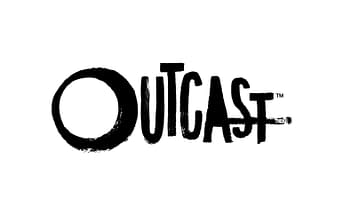 Principal photography has begun on Robert Kirkman's next TV project, Outcast. They have also added six new members to the cast: David Denman (13 Hours), Melinda McGraw (Mad Men), Grace Zabriskie (The Killing), Catherine Dent (Astronaut Wives Club), Brent Spiner (Star Trek: Next Generation) and Lee Tergesen (The Americans). They will be joining Patrick Fugit, Wrenn Schmidt, Philip Glenister and Reg E. Cathey.
The series follows Kyle Barnes, a young man who has been plagued by possession since he was a child. Now an adult, he embarks on a journey to find answers but what he uncovers could change life on Earth as we know it.
• Married to Kyle Barnes' sister Megan, Mark Holter (David Denman) is a husband and father first – but a by-the-book small town cop a close second. He loves his wife deeply, but his innate sense of justice is challenged by her loyalty to Kyle, whom Mark can't forgive for his past transgressions.

• Janet Anderson (Catherine Dent) is the ex-wife of Reverend Anderson. Their marriage was shattered by Anderson's obsession with battling the forces of darkness, but she still can't help but feel affection and sympathy for the man she once loved, the father of the her child.

• Single mother Patricia MacCready (Melinda McGraw) is a devout member of Rome's Light of God Baptist Church and a regular at Reverend Anderson's church teas.

• Mildred (Grace Zabriskie) is one of the old guard of parishioners at Anderson's church. Full of spit and vinegar, Mildred lives alone and says what's on her mind

• Blake Morrow (Lee Tergesen) is a former police officer on death row for murdering his partner's wife.

• The man who calls himself Sidney (Brent Spiner) first appears in Rome soon after Kyle and Reverend Anderson successfully exorcise little Joshua Austin. But Sidney's dapper appearance and smiling demeanor hide a malevolence.
Outcast is expected to premiere day & date on Cinemax in the U.S. and across FIC's FOX-branded entertainment channels in over 125 countries worldwide in 2016.