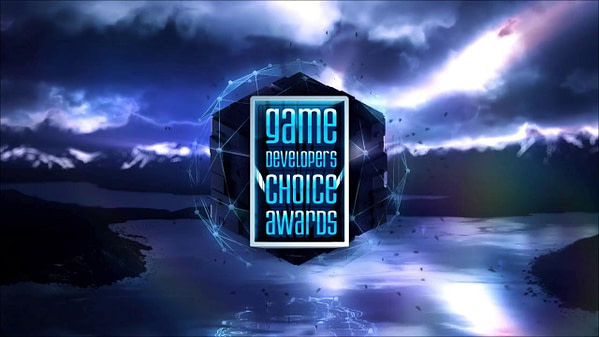 As you may have seen at the end of last year, I really love "Game of the Year"s. They are silly and asinine, but I can't help myself. I love rewarding games, and looking back over the last 12 months to congratulate excellence has always been important to me.
The Game Developers Choice Awards offer a unique perspective into the minds of those who actually make games though. I find that incredibly fascinating. The awards group has finally released its nominations and it turns out… game developers felt pretty similar similar to a lot of Game of the Year lists that have already been released.
Shadow of Mordor was nominated for five of the nine categories meaning that it's leading the pack on nominations. Surprisingly Destiny and Alien: Isolation were second with three each. There was no mention of Bleeding Cool's choice of Dragon Age: Inquisition in the Game of the Year category though, so obviously these are already flawed to begin with. To each their own I suppose.
Here is a full list of nominations for you to peruse, ready for the actual awards on March 4th:
Game of the Year
Bayonetta 2 (Platinum Games/Nintendo)
Middle-earth: Shadow of Mordor (Monolith Productions/Warner Bros. Interactive Entertainment)
Destiny (Bungie/Activision)
Hearthstone: Heroes of Warcraft (Blizzard)
Alien: Isolation (Creative Assembly/Sega)
Innovation Award
Bounden (Game Oven)
Middle-earth: Shadow of Mordor (Monolith Productions/Warner Bros. Interactive Entertainment)
This War of Mine (11 bit studios)
The Vanishing of Ethan Carter (The Astronauts)
Monument Valley (Ustwo)
Best Debut
Yacht Club Games (Shovel Knight)
Respawn Entertainment (Titanfall)
The Astronauts (The Vanishing of Ethan Carter)
Stoic Studio (The Banner Saga)
Upper One Games (Never Alone)
Best Design
Middle-earth: Shadow of Mordor (Monolith Productions/Warner Bros. Interactive Entertainment)
Shovel Knight (Yacht Club Games)
Dragon Age: Inquisition (BioWare/Electronic Arts)
Captain Toad: Treasure Tracker (Nintendo EAD Tokyo and 1-Up Studio/Nintendo)
Hearthstone: Heroes of Warcraft (Blizzard)
Best Handheld/Mobile Game
Threes! (Sirvo)
Super Smash Bros. 3DS (Sora Ltd. and BANDAI NAMCO/Nintendo)
Hearthstone (Blizzard)
80 Days (Inkle Studios)
Monument Valley (Ustwo)
Best Visual Art
Monument Valley (Ustwo)
Hohokum (Honeyslug and Sony Santa Monica/Sony)
Child of Light (Ubisoft Montreal/Ubisoft)
Bayonetta 2 (Platinum Games/Nintendo)
Alien: Isolation (Creative Assembly/Sega)
Best Narrative
80 Days (Inkle Studios)
This War of Mine (11 bit studios)
Kentucky Route Zero: Episode 3 (Cardboard Computer)
Middle-earth: Shadow of Mordor (Monolith Productions/Warner Bros. Interactive Entertainment)
The Vanishing of Ethan Carter (The Astronauts)
Best Audio
Alien: Isolation (Creative Assembly/Sega)
Hohokum (Honeyslug/Sony)
Destiny (Bungie/Activision)
Transistor (Supergiant Games)
The Vanishing of Ethan Carter (The Astronauts)
Best Technology
Destiny (Bungie/Activision)
Middle-earth: Shadow of Mordor (Monolith Productions/Warner Bros. Interactive Entertainment)
Wolfenstein: The New Order (MachineGames/Bethesda)
Elite: Dangerous (Frontier Developments)
Far Cry 4 (Ubisoft Montreal/Ubisoft)