Sons Of Anarchy Spinoff In The Works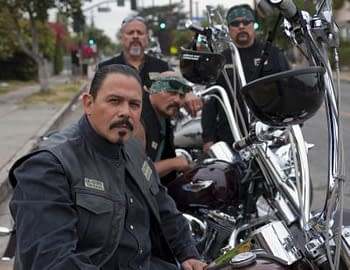 Missing the FX series Sons of Anarchy? Entertainment Weekly is reporting that a spinoff of the hit series is in the works from series creator Kurt Sutter. Though details of the project are scarce, what they do know is that the show would focus on a rival gang The Mayans. Through seven seasons The Mayans, an Oakland-based Hispanic MC gang, butted heads with SAMCRO when they weren't running heroine factories or prostitution rings.
A spinoff series would make a lot of sense for FX as Sons of Anarchy was one of their best rated shows and the season finale pulled in 9.2 million viewers.