Posted in: Box Office, Movies | Tagged: barbie, mcu, oppenheimer, Summer Box Office
---
Summer Box Office Wrap-Up: Hits, Misses, & Barbie
Here it is, our Summer Box Office wrap up, where we own up to how wrong we were about a lot of things. But not everything!
---
Summer Box Office is over. Well, releases stopped two weeks ago, but I decided to wait until Barbie's run had mostly ended before writing how wrong I was way back in late April when I made my top ten predictions this year. Back then, we still didn't know just HOW big Barbenheimer would get, or that Elemental would open weak and scratch and claw to a big gross, stalling the "Pixar is dying" talks for a little bit, or how many legacy sequels would do okay, but because of gigantic budgets would ultimately disappoint. Let's dig into the weirdest Summer box office in a few years, not including 2020.
Summer Box Office Was Way Up Over 2022
Here was my predictions heading into the summer:
The Little Mermaid
The Flash
Barbie
Guardians of the Galaxy Vol. 3
Fast X
Indiana Jones and the Dial of Destiny
Mission: Impossible- Dead Reckoning Part One
Spider-Man: Across The Spider-Verse
Strays
Oppenheimer
And here was the actual top ten:
Barbie
Spider-Man: Across The Spider-Verse
Guardians of the Galaxy Vol. 3
Oppenheimer
The Little Mermaid
Sound of Freedom
Indiana Jones and the Dial of Destiny
Mission Impossible: Dead Reckoning Part 1
Transformers: Rise of the Beasts
Elemental
Oof. I did get seven of the top ten right! Not one in the right spot, however, which hurts. I will say that I believed in Barbie from the announcement of Greta Gerwig getting the job as director, but even I thought it had a ceiling. The Little Mermaid performed well in its first two weeks but lacked staying power and bombed completely overseas. I way bought into the CinemaCon hype on The Flash and ignored my better instincts. Oppenheimer owes the WB marketing team a cheese basket for the boost on the box office on that one, as well as the other studios for clearing out IMAX screens for weeks. And there is no way anyone saw Sound of Freedom crashing the Summer box office coming, no way. I was right on one thing, though. Even with having Strays finishing in the top ten, I said comedy is dead at the box office, and I was right. Strays, No Hard Feelings, Joy Ride, The Machine, and the big comedies of the Summer all failed to capture an audience and combined to gross barely over $100 million. The big Summer comedy is dead, and studios will make note of that.
Another story of the Summer was franchise fatigue. And by that, I mean old franchises. Indy, Ethan Hunt, Optimus Prime, and Dom Toretto all scored solid hits, but were ultimately disappointments because of gigantic budgets. COVID played a part in that, but really audiences just decided they are kind of done with all of them. That is a problem for three of those franchises which figure to continue over the next couple years, with Fast and Mission Impossible sequels already on the way. Horror had a solid Summer, of course. The Boogeyman did okay, ditto to Insidious: The Red Door. One of the better films of the Summer, and a big hit, Talk To Me launched a new franchise for A24 and should be in people's top ten films of the year as far as horror was concerned.
Animation also had itself a Summer, as Spider-Verse had a huge multiplier over the first film, and had it not been for Barbie, it might have been the story of the whole Summer. Other animated hits included Elemental, which rode good word of mouth to the top ten after a disastrous opening, and Teenage Mutant Ninja Turtles: Mutant Mayhem which successfully relaunched the franchise yet again.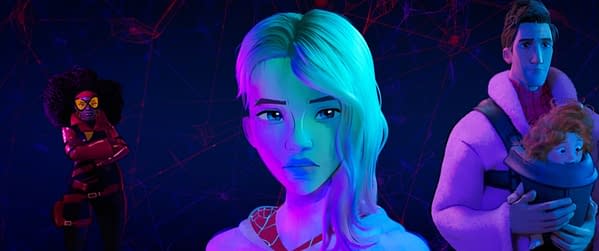 This Summer also fanned the flames of superhero fatigue, though only on one side. Guardians of the Galaxy Vol. 3 was right in line with the first two, giving the MCU a much-needed win, and like we just discussed, Spider-Verse was loved by everyone. No, the DC side is the one that should be worried. The Flash was a complete disaster, and Blue Beetle was met with a complete shrug of the shoulders. Was that because people know a reboot is coming, or do they really just not care anymore? The Marvels and Aquaman and The Lost Kingdom will answer those questions this fall and winter.
This Summer box office really also hammered home that theaters need to figure out how to build more premium format screens. I and others have been saying this for years now, but look no further than Oppenheimer playing on IMAX screens unopposed from its opening on July 21 than just a week ago. Attendance was 330 million this Summer, up 16% from 2022. The supply was there this Summer, and the PLF's provided a huge boost to grosses. They have to figure that out. Overall, the box office made $4 billion, only the 13th time in history that has happened. 13 films grossed over $100 million, up from 9 in 2022, and five went over $200 million. Four went over $300 million, and like last Summer, one film ruled them all.
At the end of the day, this was a Barbie Summer. Just like 2022 with Top Gun: Maverick, the Summer box office was supercharged by a film that went over $600 million domestically and became a huge event. The worry now becomes that with the strikes, we will see a more depressed Summer box office in 2024 as the multiple strikes have shut down Hollywood, and studios will have to scramble to get films ready in time to hit their release dates. What will next Summer's Barbie be? If the release schedule holds and nothing gets delayed, expect Deadpool 3, Furiosa, Inside Out 2, Mufasa: The Lion King, Despicable Me 4, Venom 3, and Borderlands to all make some noise. I will hopefully do better next year.
---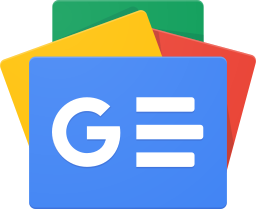 Stay up-to-date and support the site by following Bleeding Cool on Google News today!