Posted in: Movies, TV | Tagged: bbc, chameleon circuit, doctoir who, geek week, tardis, teenage rebel, youtube
---
The Official Doctor Who Video With Alex Day For Chameleon Circuit's Teenage Rebel
[youtube]http://www.youtube.com/watch?v=CYB8MXWqLKI[/youtube]
YouTube have kicked off their Geek Week. And they've got rather committed in helping people get their geek together. Such as Alex Day of the band Chameleon Circuit, who YouTube got together with the BBC for this low budget Doctor Who styled video for their song Teenage Rebel– with a rather spectacular fan service twist about half way in.
Alex Day told me;
Ever since the whole 'lost episodes' thing, I've been thoroughly enjoying Bleeding Cool's Doctor Who tag as my go-to for Who news (replacing Digital Spy). I was so engaged with how much you seemed really invested in your stories, genuinely trying to uncover the truth and not being deterred by everyone apparently trying to stifle things into silence.

Anyway – because of this I thought you'd really enjoy my new Doctor Who music video. It went live today and was made for YouTube's Geek Week, which means YouTube got in touch with the BBC and actually got them involved in helping them make it. A lot of people rag on Moffat and the Beeb, but as a guy who's in a band that writes songs about Doctor Who, to suddenly have the official support and endorsement of the people who make the real show for my silly music video was incredibly humbling. I won't say any more but you'll see what I mean if you watch the video (I really hope you like it!):
I really do. Here's the behind-the-scenes… do watch the video above first.
Remember that line from Peter Capaldi about how he hadn't played the Doctor since he was nine? That.
[youtube]http://www.youtube.com/watch?v=9q37tXUAjDw[/youtube]
---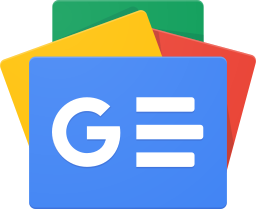 Stay up-to-date and support the site by following Bleeding Cool on Google News today!