This Is Why Tabletop RPG Fans Can't Have Nice Things
By Christopher Helton
On July 3rd the rollout of the new edition of Dungeons & Dragons started with the release of the Dungeons & Dragons Starter Set and the first version of the Dungeons & Dragons Basic Rules PDF. Unfortunately, this quickly became eclipsed by infighting among factions of online geeks, all because of two consultants to the new edition.
I was going to write my review for the Starter Set and the Basic Rules, but then all of this silliness broke out and I felt that I needed to talk about it instead. The review is still coming, this was just important to write about as well. Zak Smith is an artist who has worked in the porn industry (under the name of Zak Sabbath) and who plays Dungeons & Dragons with his friends, who happen to mostly work in some form of adult entertainment, and writes at a popular blog called D&D With Pornstars. His art has been exhibited at the Whitney, the Fredericks & Freiser gallery in New York City, the San Francisco Museum of Modern Art, the Museum of Comic and Cartoon Art in New York City and other places. He can be abrasive and a bit of a jerk to people online, but at the same time he has been getting grief from online "communities" because of who his friends are, and what they do for a living. He also wrote a fantasy supplement called Vornheim which has some pretty neat stuff in it.
John Tarnowski is better known online as the "RPGPundit." He has spent a lot of time pissing off a lot of people for a lot of different reasons online. He posts online under a number of names, and also runs an RPG discussion forum known as The RPGSite. He has badgered people on forums (many of which have banned him). He has called people "Swine" for not agreeing with him. He has said some very nasty things about people in some nasty ways. He has also written some roleplaying games that people seem to like.
Both of these people are confrontational, abrasive, rude and generally polarizing figures. There are plenty of reasons to not like them. To be honest, a lot of the time I don't really care for them myself. This piece breaks my longstanding rule (even back to my blogging days) of not talking about Tarnowski.
However, over the holiday weekend a number of people in the gaming "community" on Twitter and Google+ decided that just describing them as "being mean" wasn't reason enough and started saying (and then deleting Tweets and posts) that the two of them were homophobic and transphobic. This hasn't just been coming from fans, either. A moderator of one of the bigger RPG discussion forums (obviously not the one run by Tarnowski) has been saying this around sites.
One well known publisher has even commented on this in places. It is funny (not in the ha-ha kind of way) that tabletop RPGs seems to be home to a rampant unprofessionalism that you really don't see in many other industries. I can't imagine the CEO of ICON smearing the President of Xerox with publicly alleging that he was homophobic. Yes, people are entitled to their opinions, regardless of their day job, but you should also be willing to accept the fact that your opinions can impact your business and that people are just as within their rights to call people out when their "opinions" revolve around slanderous or libelous statements.
For instance, from Andri Erlingsson on Google+:
"D&D 5e has a person in its credits who stalks, harasses, group-harasses, outs and threatens LGBT people and women and tells them to commit suicide. That person is Zak S. A lot of those people are, even now, unwilling to be open about it because they don't want to be stalked and harassed again.

Understandably, this somewhat casts a shadow on 5e's now notable and noticed attempt to be more open.

As a friendly and totally unrelated reminder, my gmail is [redacted] gmail DOT com and I will repost emails that are sent to that address publically without notice. Consider this your only warning/consent to such reposts when you send me things."
There are a lot of bullies in the online tabletop RPG "community," male and female and of all sorts of ethnicities and sexual orientations. None of it is right to do. I get that people are angry with Smith and Tarnowski, and the things that they have said and done. However, that doesn't make it alright to lie or enable those who do lie. I was brought up to believe that the person who enables a bully is just as bad as the bully themselves, and there is never a good reason to bully others. I understand that a lot of these people are doing this for the attention. That's just as bad of a reason as any.
This was a hard piece to write. It is hard to defend people who have done wrong. But, despite saying or doing these things, that doesn't mean that they deserved to have lies made up about them either. Gaming needs new blood, it needs to be more inclusive. However, it doesn't need gatekeepers. It doesn't need to be told who are the "right" people to be involved in the hobby and who are the wrong ones. And it certainly doesn't need liars and bullies.
Christopher Helton is a blogger, podcaster and tabletop RPG publisher who talks about games and other forms of geekery at the long-running Dorkland! blog. He is also the co-publisher at the ENnie Award winning Battlefield Press, Inc. You can find him on Twitter at @dorkland and on G+ at https://plus.google.com/+ChristopherHelton/ where he will talk your ear off about gaming and comics.
Christopher has a crowdfunding page to help raise money to defray the costs for going to the Gen Con gaming convention and cover it for his Dorkland! blog and Bleeding Cool. Please click here to go to the page and help out.
---
---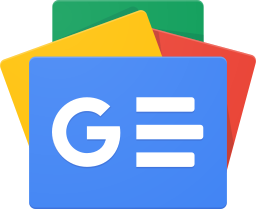 Stay up-to-date and support the site by following Bleeding Cool on Google News today!