Tokyo Comic Con 'Godzilla' Panel Happens on Friday, Trailer May Drop
It's very possible the attendees of Tokyo Comic Con will be getting the second trailer for the upcoming Legendary Pictures' Godzilla: King of the Monsters film.
This has been largely believed for awhile now, especially when paired with the recent "Godzilla sightings" via the Monarch Sciences website, which tracks the large creature, as well as other "monsters" from around the world.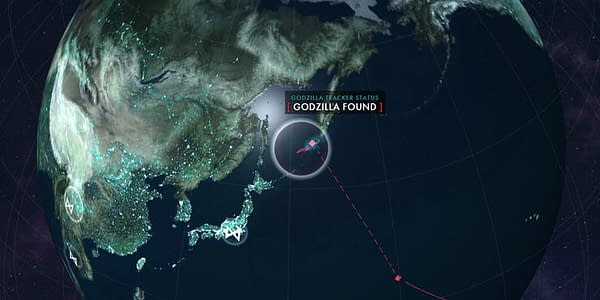 Our friends over at Trailer Track tweeted this morning the date and time for Friday's panel, as well as sort-of-pretty-much confirming there will be new footage shown during the con:
They surmise that theoretically, a trailer, if shown, will be simultaneously released. Obviously we don't know if this is correct, but we'll see.
So, Friday November 30th around 7:20pm (PST), we may or may not be getting a new look at the film.
We still love the San Diego Comic Con trailer:
Godzilla: King of the Monsters is set to hit theaters on May 31st 2019, while the already in production sequel Godzilla Vs. Kong is scheduled for a May 22nd 2020 release date.