Posted in: Birds of Prey, DC Comics, Movies, san diego comic con, Warner Bros, Wonder Woman | Tagged: Batman, Batman: Hush, dan jurgens, dc comics, Hush, jeph loeb, jim lee, justice league, reign of the supermen, san diego comic con, sdcc, sdcc 2018, superman, Warner Bros, wb animation, wonder woman, wonder woman: bloodlines
---
WB Animation's 2019 DC Animated Film Release Schedule Announced at SDCC18
Info and Photos courtesy of Bleeding Cool's Jimmy Lezczynski:
In a panel at San Diego Comic Con today, WB Animation announced the release schedule for their popular animated film adaptations of DC Comics stories for 2019.
Reign of the Supermen is being released early in 2019. Justice League vs. The Fatal Five is set to be released in the spring. The beloved Batman: Hush is slated to come out in the summer. Wonder Woman: Bloodlines is set for the fall.
Justice League vs. The Fatal Five seems to be an entirely new story, unless you count the villain team's presence in the Justice League: Unlimited cartoon from a decade back.
Reign of the Supermen is the follow-up story to Death of Superman, which finds Superboy/Metropolis Kid, Steel, Cyborg Superman, and sort-of-Kryptonian Eradicator exact their versions of justice on Metropolis until Superman himself returns.
Batman: Hush is a popular Jeph Loeb and Jim Lee Batman story (and one I quite enjoy) from about a decade back where a mysterious villain called Hush attacks Gotham through other rogues of the city and referencing Batman's own past. Hush has a connection to the Batman that haunts the Dark Knight until he can put a stop to the rogue.
Wonder Woman: Bloodlines appears to be a new story itself. DC is keeping their cards close to their chest on this one, so we here at Bleeding Cool don't really know what to make of it yet. At least, I don't. Rich Johnston is a bit of a psychic, so he probably does.
Here, we have some snapshots of the panel as well as the voice cast after the panel. We'll let you know more about these movies as information comes out. We here at Bleeding Cool do our best to be the fountain of geek knowledge that you know and love. See you guys next time.
---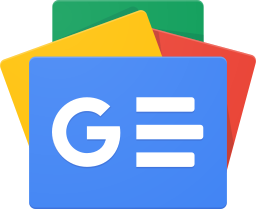 Stay up-to-date and support the site by following Bleeding Cool on Google News today!