Wolverine Pops His Claws: Let's Revisit Hugh Jackman's Debut Scene
Wolverine is one of those characters that just puts a smile on people's faces. For years, comic fans felt like they were in a special club, knowing that Logan was one of those characters that could only exist in comics. We got to read his stories, he belonged to us. Sure, the X-Men cartoon in the 90's was insanely popular. But everything that made him special, made him unique could only be found in the pages of a comic. That all changed on July 14th, 2000. That first time we all saw the trailer for the film, we knew Wolverine belonged to the world now. Also- wow this trailer is terrible watching it now:
Anyway, when Wolverine popped those claws in this trailer, I remember the audience in my theater cheering so loud. I was so ready for that movie, we went to the first showing opening day, it was super hot and the air conditioning was broken. We didn't care. The X-Men were here. Wolverine was REAL. And then, there he was. And let me tell you, when the claws came out…I still get goosebumps.
Not even the coolest possible way they could have done that, but it was very "Logan". Knowing he could take these guys heads off in a nanosecond, he shows restraint to save Rogue. Seeing his skin open and that single claw glide towards that dummies neck. What comic fan didn't lose it when they saw that?
This moment made the franchise. Without a good Wolverine, they would have been dead in the water. Yeah sure, Hugh Jackman is too tall, whatever. To this fan, Jackman walked right off the page and onto the screen. I was always drawn more to the restrained and longing version of Logan than the feral beast, so the FoX-Men verse Logan was exactly what I wanted. Think about this for a second- we got ten years of X-Men movies, to varying degrees of quality for sure. But they are there. And it all boiled down to THIS scene. Without it, there is no X-men franchise. Because of this, Spider-Man swung across our screens two years later. The MCU happened. All because of THIS moment, where Wolverine let the claws out for the first time.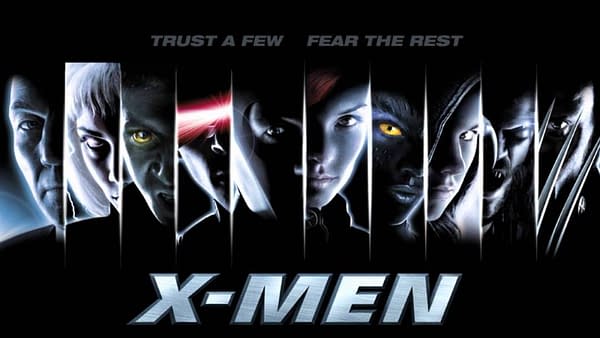 Thanks for that Fox. In that moment, for a lot of people, Wolverine became real. All the times after that Logan unsheathed his claws, none of them ever topped this one. And they never will.