There has been a lot of speculation in the pro wrestling world lately about why WWE seems to have cooled off Baron Corbin's push. After winning the Money in the Bank briefcase, guaranteeing him a shot (and a likely win) at the World Championship, Corbin found himself losing his cash-in attempt in a 10-second match with Jinder Mahal and then losing in unspectacular fashion to John Cena at SummerSlam.
Some rumors suggested Corbin was in trouble for his recent Twitter feuds, in which he frequently ended up on the losing end. Some said John Cena may have told WWE management that Corbin wasn't ready. But could the true reason for Corbin's push dying out be the fact that he has a receding hairline?!
On Reddit's /r/SquaredCircle, user /u/RollingSharkIV pointed out an interesting object on WWE's online shop: a commemorative plaque celebrating Baron Corbin's Money in the Bank win.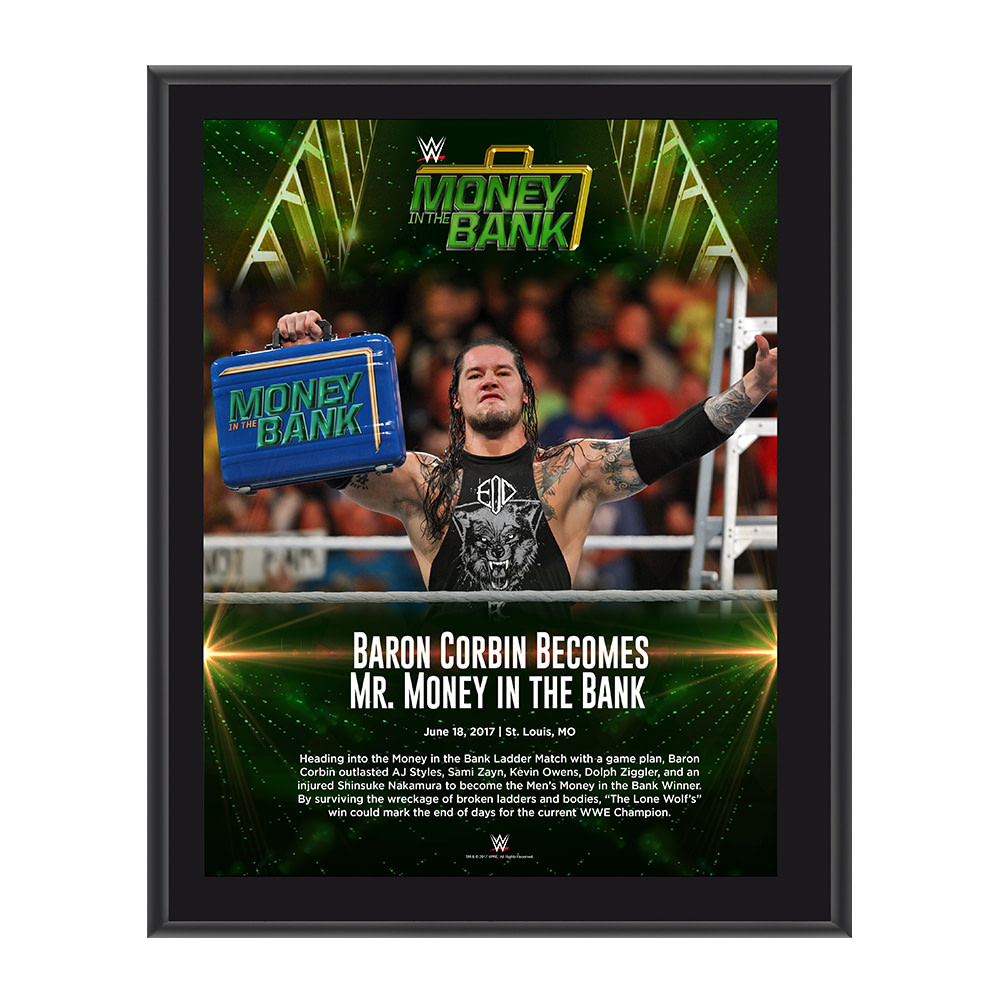 Notice anything strange about the image? Perhaps some other recent photos of Corbin will help: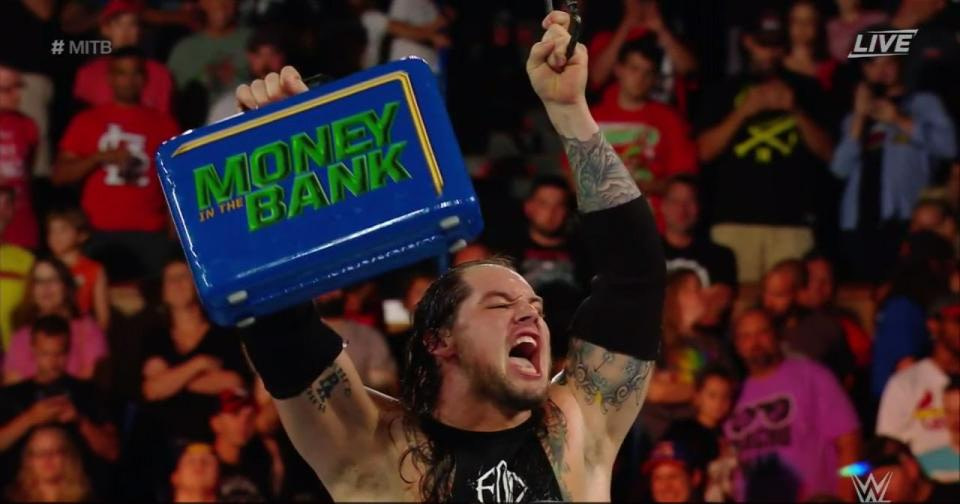 And one more look at the plaque, blown up:
We know a little something about bad photoshop jobs, and it's pretty clear that WWE photoshopped Baron Corbin's hairline. And if the notoriously shallow-minded and petty company is embarrassed enough by Corbin's receding hairline to poorly photoshop it on a commemorative plaque that no one is ever going to buy, then it makes perfect sense that they'd kill his push because of it.
You heard it here first, folks: the real reason behind Baron Corbin's de-push has been revealed!