Becky Lynch's star is on the rise in WWE, putting the pro wrestling company at yet another crossroads where they have the opportunity to go with the flow or against it, with a long track-record of doing the latter. Fans have stuck by Becky despite lackluster booking since she moved up to the main roster in 2015, but the moment she turned on Charlotte Flair after Flair won the Smackdown Women's Championship in a three-way match with Lynch and Carmella, support for Lynch reached levels not seen since fans essentially forced WWE to push Daniel Bryan as a top babyface in 2014. Could we see history repeat itself?
Irish war paint. pic.twitter.com/AmW4ufsbUW

— The Man (@BeckyLynchWWE) November 13, 2018
It's no surprise that fans would buy into Becky Lynch in a way similar to Bryan. Despite her obvious popularity, Lynch has taken a backseat to wrestlers preferred by WWE management, like Flair, Alexa Bliss, and Ronda Rousey, over and over again. So when Lynch attacked Flair in an event designed to turn her into a heel, fans reacted the opposite way, cheering her all the more. That reaction continued in the buildup to Becky's match against Charlotte at Evolution, with fans cheering Becky's heel promos, even when those promos berated the fans themselves, and no amount of WWE changing those cheers to boos in video packages was going to change their mind.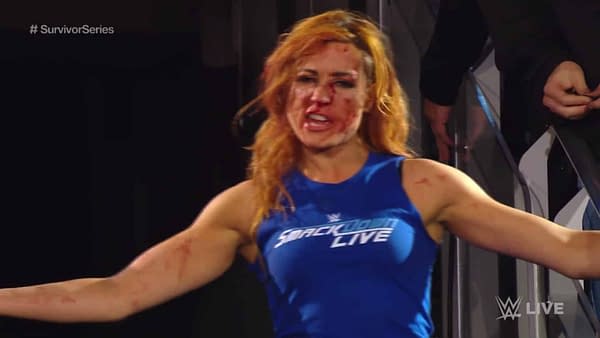 Lynch took things to the next level in a brutal Last Woman Standing match against Flair at Evolution in which she won the title, and followed that up by elevating her promo game to the elite tier, declaring herself "The Man" in reference to Charlotte's father, Ric Flair's, old adage: "to be the man, you have to beat the man." In the build-up to a match this weekend against Raw Women's Champion Ronda Rousey, Lynch has been the clear favorite, delivering better and more believable promos, which is impressive considering that Rousey is not only a fan-favorite herself, but also a legitimate Judo and MMA champion who has dominated every opponent she's faced in WWE so far.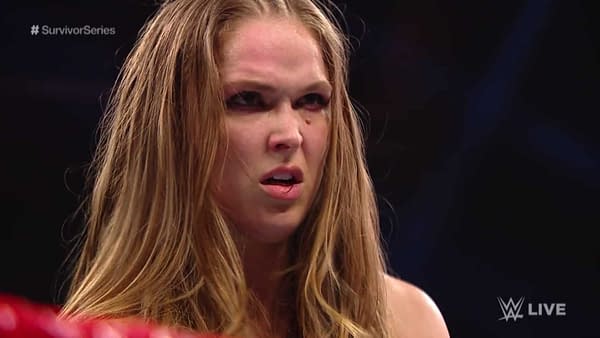 At Survivor Series on Sunday, WWE will have a choice to make: accept Lynch's newfound success as a beloved anti-hero, or press stubbornly forward with attempts to shift her fan-favorite status to a preferred wrestler. Sadly, as we've seen time and time again over the past few decades, WWE almost always takes the latter path when fans revolt against their booking, resulting most notably in years worth of mixed crowd reactions for babyface John Cena and years worth of outright booing for his successor, Roman Reigns. But if WWE chooses that path with Lynch, they risk not only blowing Lynch's chance of ascending to all-time superstar status but also of damaging the careers of Rousey and any other babyface Lynch faces off against in the coming months.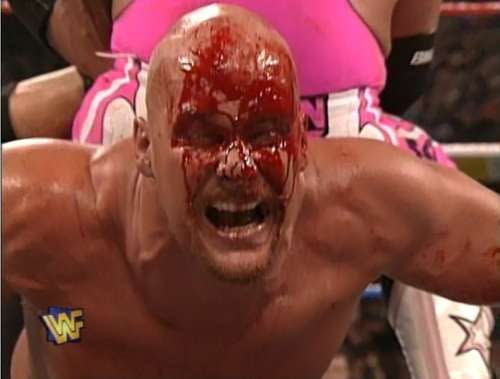 As suggested by many armchair bookers after last night's episode of Monday Night Raw, which saw Lynch attack Rousey backstage before joining the other Smackdown Live superstars in a brawl in the ring which saw Lynch's nose busted, covering her face with blood to the delight of the crowd, WWE could aim to recreate a moment similar to Stone Cold Steve Austin's career-changing match with Bret Hart at WrestleMania 13, where Austin passed out, refusing to admit defeat, in Hart's sharpshooter, effectively turning Hart heel and Austin face in a single match. Austin went on to become arguably the biggest star in the history of pro wrestling and herald one of its most popular eras. Lynch is in position to follow a similar path, if WWE lets her.
It would be smart of WWE to capitalize on Becky Lynch right now, while she's hot. But how often does WWE do the smart thing? We'll find out if WWE can buck the trend on Sunday.
Enjoyed this article? Share it!