Big D And The Kids Table Announces New Album For October
After almost an entire decade, ska-punk staple band Big D and the Kids Table are releasing an all-new album! Titled Do Your Art, the album marks the band's return to the SideOneDummy Records record label.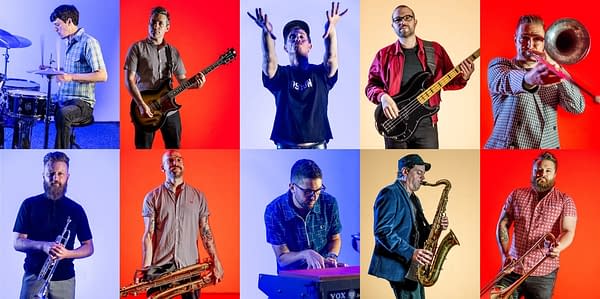 Comprised of David McWane on vocals, Alex Stern on guitar and vocals, Ben Basile on bass, Alex Brander on drums and percussion, Casey Gruttadauria on keys, piano, and melodica, Ryan O'Connor on saxophones, Jon Degen on saxophones, Paul E. Cuttler on trombone and flute, and Logan La Barbera on trombone, Big D and the Kids Table seems quite excited about their new album, which comes out on October 22nd of this year.
From a press release put out by Big D and the Kids Table (via Night Owl):
DO YOUR ART is overflowing with enthusiasm, optimism, encouragement, and love. "There's nothing that you can do about all of the terrible things that will happen in your life," explains McWane. "The speeding train is coming your way and there's no stopping it. Spend your time wisely before your whistle blows." From taking things a bit too far ("Too Much") to toxic relationships ("Toyed") to the experience and feeling of falling in love ("New Day") to parents and doctors medicating some children just for their convenience ("Med Her Lazy") to the power of love ("Beautiful Way") to class warfare ("Dispirit") – DO YOUR ART is a reminder to make the most of life even at its lowest points and never be dissuaded from creating what you want to create.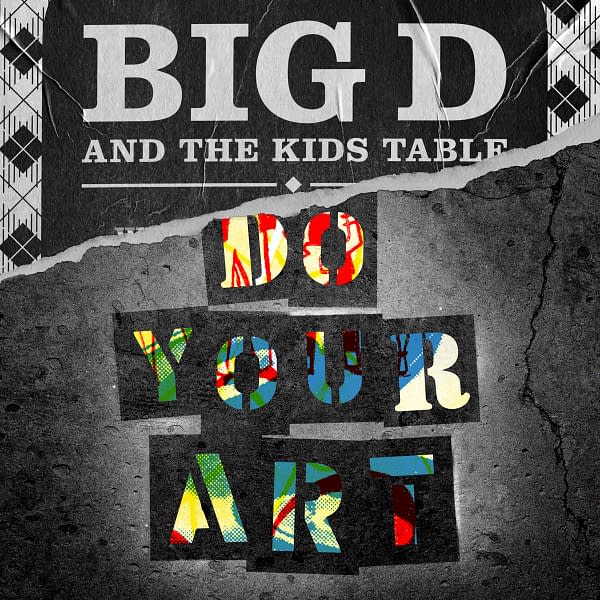 You can preorder Do Your Art on SideOneDummy Records' web store by clicking here. Are you excited about Big D and the Kids Table's triumphant return? Are you a fan of ska, punk, or all of the above? Let us know what you think in the comments below!