Stephen King's The Outsider Review: An Engaging and Engrossing Horror Delight
[rwp-review-recap id="0"]
Stephen King's The Outsider is an utterly engrossing horror novel. I listened to it via Audible, and I stayed up until 7 a.m. one night because I was totally wrapped up in the story and had to know what happened next and how it ended — sleep schedule be damned.
The plotting was great, with twists and turns I totally did not expect and found utterly enjoyable because they threw me. I like books that present me with the unexpected. The characters were unique and felt vividly alive in their world, and they had interesting arcs and growth throughout the book. When the book ended, it felt complete within itself.
I greatly enjoyed this book and would recommend it to anyone who enjoys horror or mystery — books that present possibilities and options, but not all the answers, and leave the mind room to wander. It has some very graphic moments, but the focus isn't on that, more so on how that impacts the main characters. It's not lurid for the sake of luridness; though mentions of child sexual abuse do occur, and this may be triggering to some.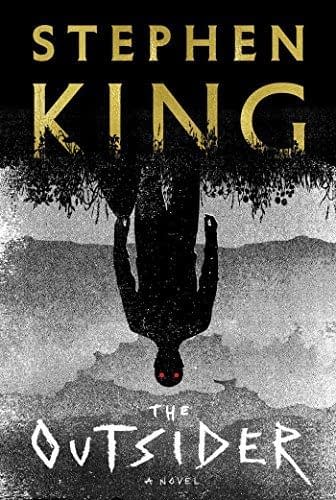 The sociological aspects of the story were something I found very believable; society reacts in certain ways to horrible things, and these reactions are dissected and inspected within this story. And while it is a horror story and there are monsters, those monsters would be far less able without the aiding of how humans work and respond socially.
When things go wrong, sometimes we respond in ways that, while well meaning, can make things worse. That impulse to lash out and destroy something — anything — in response to an injury to one's self or family is deep and primal, and it can become misdirected when limited information is available. In our modern world, it is far too easy to give in to that impulse — to lash out when we are angered at anything or anyone in our way.
The book is 576 pages; on Audible, it is over 18 hours long and narrated by the talented Will Patton. The chapters in the Audible edition are not related to the actual book chapters, so if you have friends who are reading the book in hardcover (as I did), figuring out where you both are can be a bit awkward. This is the first Audible book where I found myself every bit as engrossed as when I read regular books.
[rwp-review-ratings id="0"]
[rwp-review-form id="0"]