CW Seed Eyes 'Cupid's Match' For Series — And YOU Could Make It!
CW Seed, the digital studio extension on The CW, is taking aim at a pilot adaptation of the supernatural-romance "viral book" Cupid's Match and they're taking a unique approach to making sure they get it just right. Creative studio Tongal and multi-platform entertainment company Wattpad are developing the pilot for CW Seed, and the companies announced on Tuesday that they are putting out a call for filmmakers to pitch how they would best adapt the work to the screen.
Cupid's Match spotlights a high school student who's contacted by a mysterious matchmaking service, only to learn that her "perfect match" is none other than Cupid himself:
"In a world where everyone has a perfect match, what if you were matched with the dangerous, notoriously good looking, original bad boy…Cupid himself?"
Written by Lauren Palphreyman, Cupid's Match stands as one of Wattpad's greatest success stories with over 29 million readers of the story's 94 parts (and counting) and has developed its own sub-community of dedicated fans on social media. Winner of both The Watty Award 2016 for Most Voracious Read and The Fiction Awards 2016 (Paranormal), Cupid's Match was most recently published as an audio book through Hachette. And here's the best part for all of you up-and-coming amateur filmmakers out there: starting today, creators are invited to submit their pitches for a teaser video for the new series. The only catch? Filmmakers need to make sure they have a pitch (according to competition rules) "that encapsulates what Cupid's Match could look like as a CW Seed show, teeing up all of the romance and adventure, the twists and the turns and, of course, the cast of captivating characters."
From those pitch submission, two finalists will be selected and receive funding to produce their pitch as a series teaser/trailer. Tongal, CW Seed and Wattpad will select one grand prize winner, who will then create a pilot episode for Cupid's Match with the possibility of receiving a full series/season order. Tongal is an open creative studio based out of Santa Monica, California that boasts a global network of 120,000 professional creatives and develops content strategies for numerous companies, including LEGO and Mattel. Wattpad is global multi-platform entertainment company the specializes in using social technology to create/distribute content across a number of media platforms.
PREVIOUSLY:
CW Seed's Vixen Animated Series Collected For Home Release
---
---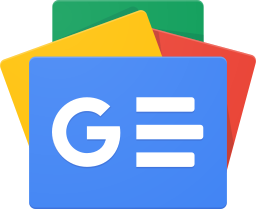 Stay up-to-date and support the site by following Bleeding Cool on Google News today!