Deadmau5 Gives Fans Possibly the Last New Rick and Morty for 2018 If you're a Rick and Morty fan, then you've probably spent the past three months since the third season ended wondering when we're getting some real new adventures of our dynamically dysfunctional duo. No Old Spice commercials. No fan videos, even if they were lucky enough to be graced with the vocal presence of co-creator Justin Roiland. A real, legit season of episodes that has Evil Morty and the power of the Citadel launching an all-out attack on our heroes (???), with a new lineup (obviously) of The Vindicators and others at the bad guys' (???) disposal. Okay, maybe that last part was just a little fan fiction gone wild, but you get my point.
Then you hear show writer/voice actor/producer Ryan Ridley talking about the series not returning until possibly 2019, and you have to ask yourself: what do I need to do to get my hands on some new Rick and Morty?
Well, if you're DJ/producer (and righteously huge Rick and Morty fan) Deadmau5, you make the pair an offer they can't refuse. At his New Year's Eve show at the NOS Events Center in San Bernardino, California, the performer had the mad genius and his grandson join him on stage via video monitors to ring in 2018… or is that clock ticking down to something else?
During his performance of "Ghosts N' Stuff," Deadmau5 stopped the song and the visuals on screen suddenly turned into a ticking bomb; with a virtual reality-animated Rick and Morty (both voiced by Roiland) frantically looking to disarm the device while the countdown clock counts down from 1:34. Surmising that they've landed on "a planet inhabited by sh-theads who are worshiping a giant mouse… No, wait, never mind, it's just some other sh-thead wearing a mouse helmet," Rick and Morty essentially succeed by failing: there was no bomb, just a countdown to the new year.
I'll leave it to the great Rick Sanchez for our last words: "Happy New Years, you f-cking sh-theads. Yeah, woo. Great, alright. Let's get the f-ck out of here, Morty, this sucks."
---
---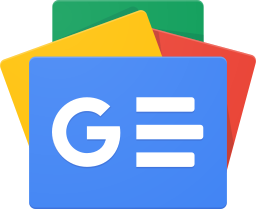 Stay up-to-date and support the site by following Bleeding Cool on Google News today!