Doctor Who Christmas Special Gifts Fans With Teaser Poster, Synopsis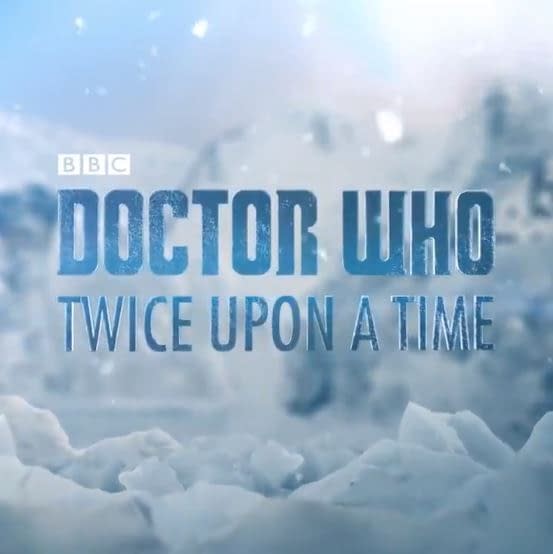 Think of it as Steven Moffat's form of a Doctor Who advent calendar. As the days march closer to Christmas, the outgoing series showrunner and BBC continue to treat Who fans to previews of the eagerly anticipated Doctor Who Christmas Special: Twice Upon a Time. What makes this year's special different from many of the others is the level of change fans will see take place in front of their eyes. There is the expectation that the special will be the vehicle for The Twelfth Doctor's (Peter Capaldi) exit and The Thirteenth Doctor's (Jodie Whitaker) arrival.
Moffat will also be exiting a series that he's helmed since 2010; and popular companion Bill (Pearl Mackie) will also mark her departure. Broadchurch creator and Torchwood writer Chris Chibnall will take over as series showrunner beginning with Doctor Who's eleventh season.
Here's a new motion poster for the special, as well as the official synopsis from BBC:
"The magical final chapter of the Twelfth Doctor's (Peter Capaldi) journey sees the Time Lord team up with his former self, the first ever Doctor (David Bradley – Harry Potter, Game of Thrones) and a returning Bill Potts (Pearl Mackie), for one last adventure. Two Doctors stranded in an Arctic snowscape, refusing to face regeneration. Enchanted glass people, stealing their victims from frozen time. And a World War One captain destined to die on the battlefield, but taken from the trenches to play his part in the Doctor's story. An uplifting new tale about the power of hope in humanity's darkest hours, Twice Upon A Time marks the end of an era. But as the Doctor must face his past to decide his future, his journey is only just beginning…"
Twice Upon A Time will air on Christmas Day on both sides of the Atlantic: BBC One and BBC America. The special will also be screened on December 27th, 2017 in select theaters through Fathom Events; and will include two bonus features highlighting Capaldi's time as the Doctor and Moffat's run as series showrunner.