Happy! to Oblige: A Recap of Our Recaps Before Tonight's New Episode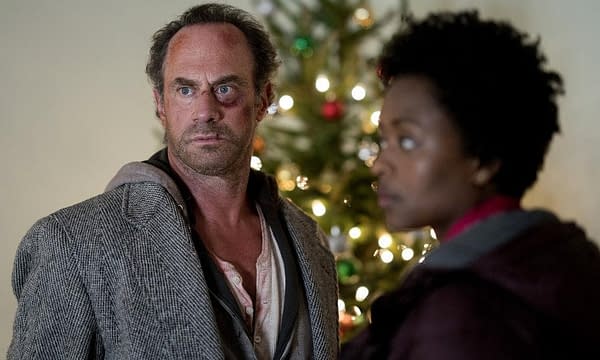 So if you're like me you're probably going through a little Happy! withdrawal — but the wait's almost over, folks! Looks like the series took the week off the recharge the batteries because tonight's fifth episode, 'White Sauce? Hot Sauce?', seems to pick up where last episode's major cliff left us hanging:
"Following a destructive family reunion, Sax and Happy go their separate ways; Merry is under investigation by Internal Affairs; Hailey and children are introduced to a far more terrifying prison."
So before tonight's new episode (which we're live-blogging, as you'll see by the blatant self-promotion below) and to make sure we've gotten you up to speed, here's a handy rundown on Bleeding Cool's episode recaps; and a very cool interview with one of the show's cast. Hope you enjoy!
Happy! Season 1, Episode 1 Recap: "Less Paperwork if He's Dead."
Happy! Season 1, Episode 2 Recap: "Everyone Hates You, Sax"
Happy! Season 1, Episode 3 Recap: "Does It Matter?"
Happy! Season 1, Episode 4 Recap: "I Love a Story with a Happy Ending"
While you're at it, check out the special interview The Weekly Static had with Patrick Fischler (Twin Peaks: the Return, Mulholland Drive) regrading his role as Mr. Blue's enforcer and top interrogator, Smoothie:
Happy! is based on New York Times best-selling author Grant Morrison and Darick Robertson's graphic novel of the same name. The series follows Nick Sax (Christopher Meloni, Law & Order: SVU) – an intoxicated, corrupt ex-cop turned hit man – who is adrift in a world of casual murder, soulless sex and betrayal. After a hit gone wrong, his inebriated life is forever changed by a tiny, relentlessly positive, imaginary blue winged horse named Happy (Patton Oswalt).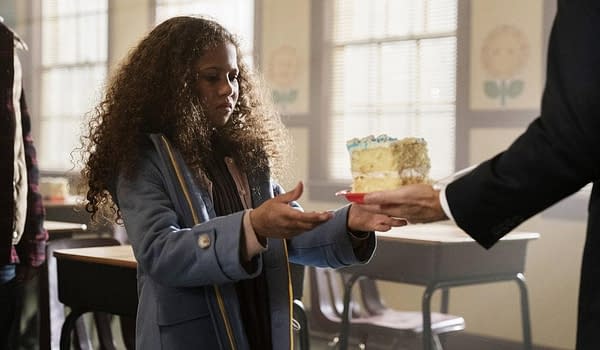 Happy! stars Christoper Meloni (Law & Order: SVU), Patton Oswalt (Ratatouille), Joseph Reitman (Money Monster), Lili Mirojnick (Friends With Benefits), Patrick Fischler (Twin Peaks: The Return), Ritchie Coster (True Detective) and Zabryna Guevara (Gotham).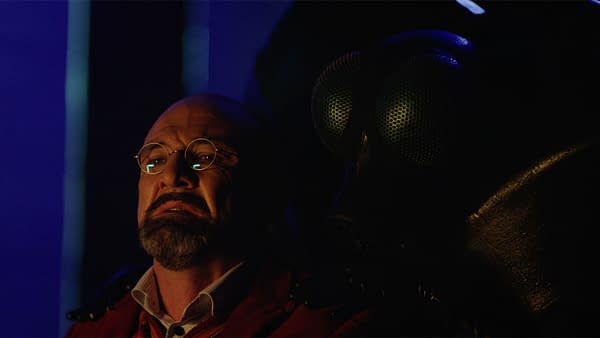 Join me Wednesday nights at 10:00 pm ET for Happy! Trails, Bleeding Cool's live-blog of the ten-episode series. We'll have the live-blog post go live at 9:00 pm ET for some pre-game fun, so please make sure to check out Bleeding Cool's website and Twitter accounts (@bleedingcool, @bleedingcooltv, @bcoolfilm) for updates… see you then!