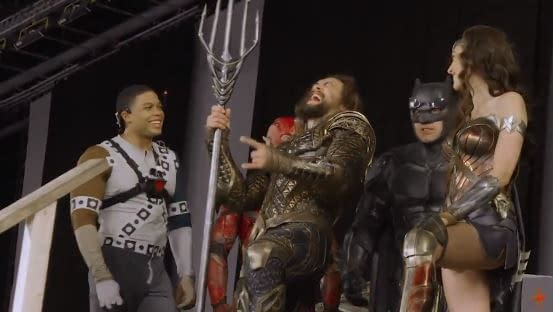 As early reviews begin to surface and with less than a week to go before the public gets to render it's verdict on the highly-anticipated Justice League, Warner Bros. is putting on a full-court press to get fans talking more about the action on screen and less about any real life drama. To that end, movie site Fandango has released a new behind-the-scenes look at the film's production spotlighting what the characters meant to the actors portraying them; and how the on-set chemistry made it easier for them to "come together" as a Justice League that fans will root for.
You can check out the Justice League clip for yourself here:
https://www.youtube.com/watch?v=90n6rqok6Q4&feature=youtu.be
For Jason Momoa (Aquaman), the cast's on-set camaraderie may not have made for buzz-worthy headlines but it did make for a great working environment:
"It's maybe boring to say, but it was truly like family. I probably have more problems in my own family. Gal is amazing, such a queen. Ben, it was great to pick his brain as an actor and director. Ray, we worked out every day together. Ezra I've known since he was 14 so he's like my little brother. We got very, very lucky.

I found myself fan-boying out. You walk around Ben's cape … I was tripping out. You can't believe you are what you are, then you're looking across and there's Batman and there's Wonder Woman … It's so surreal."
Fueled by his restored faith in humanity and inspired by Superman's selfless act, Bruce Wayne enlists newfound ally Diana Prince to face an even greater threat. Together, Batman and Wonder Woman work quickly to recruit a team to stand against this newly awakened enemy. Despite the formation of an unprecedented league of heroes — Batman, Wonder Woman, Aquaman, Cyborg and the Flash — it may be too late to save the planet from an assault of catastrophic proportions.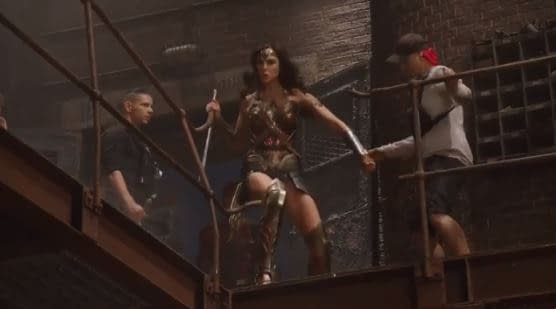 Directed by Zack Snyder, Justice League stars Ben Affleck, Gal Gadot, Momoa, Ezra Miller, Ray Fisher and Henry Cavill; and is set for a November 17 release.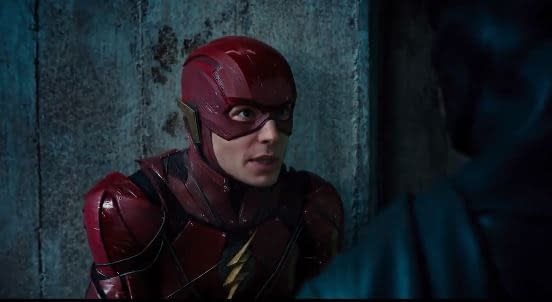 Enjoyed this article? Share it!