Ultimate Beastmaster: WWE Alum C.M. Punk Co-Hosting Season 3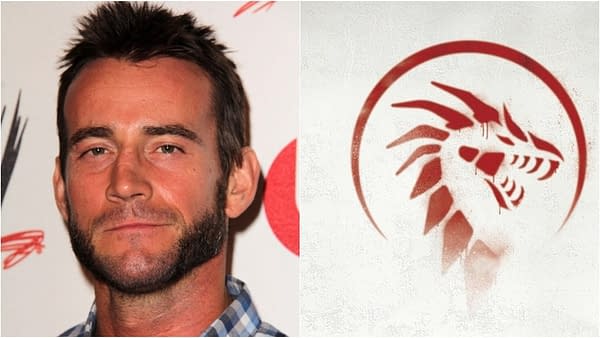 Netflix is set to unleash a third season of international reality competition series Ultimate Beastmaster; with the next round featuring more than 100 contestants from nine countries and a number of well-known names such as MMA fighter/professional wrestler C.M. Punk stepping in to help Tiki Barber and Anderson Silva with hosting responsibilities. But with the renewal come some changes to the show's format, which is set for nine episodes and launching globally in late 2018. Dave Broome, Sylvester Stallone, Yong Yam and Kevin King Templeton serve as executive producers; with 25/7 Productions and Broome producing for Netflix.
Here's a look at the first two seasons of Ultimate Beastmaster; and then a look at some of the changes for Season 3:
https://www.youtube.com/watch?v=9gwO4qX_tRg
In Ultimate Beastmaster, each episode features twelve contestants (2 from each country) who compete against an obstacle course known as "The Beast;" with the winner being crowned "Beastmaster". After the nine episodes, each of the "Beastmasters" go forward to compete in a final course for the title of "Ultimate Beastmaster."

Season 1 was filmed in Santa Clarita, California, over the course of eight nights; and premiered on February 24, 2017. Brazil's Felipe Camargo was crowned "Ultimate Beastmaster." Season 2 premiered on December 15, 2017; with competitors from the United States, Spain, France, Italy, China and India. China's Haibin Qu was crowned the season's "Ultimate Beastmaster."
● The nine countries taking part are the United States, United Kingdom, Australia, Germany, Brazil, Italy, France, South Korea and Mexico. India and China will not be contending this season.
● New hosts include WWE alum/MMA fighter Punk (born Phillip Jack Brooks) for the U.S. edition; actor and WWE alum Stu Bennett and sports journalist Kate Abdo for the U.K. edition; singer/actress Dannii Minogue and media personality/former rugby player Nick Cummins for the Australian edition; and radio/TV host Micky Beisenherz and actress Jeannine Michaelsen for the German version.
● The season will consist of nine episodes instead of ten, with just one contestant representing each country.
● "The Beast"'s 600-foot long and 50-foot high assault course will now be modular so that the order of obstacles can be changed each episode.
● The series will narrow down the competitors across two, four-episode blocks; with the ninth episode being the "grand finale" where the "Ultimate Beastmaster" will be crowned.