Just announced at D23, Epcot is receiving a pair of new attractions based on popular movie properties, and one of them is Guardians of the Galaxy. This is in addition to the just-opened Guardians of the Galaxy Mission: Breakout which recently debuted at Disney California Adventure park. We already know there's going to be a Guardians of the Galaxy 3. Does this tell us anything about Guardians of the Galaxy 4 and beyond? Each one of the theme park attractions is a long term, decades-spanning investment in infrastructure on Disney's part (the Epcot attraction that GotG is replacing, The Universe of Energy, opened in 1982), and the two of them together would seem to ensure that Guardians of the Galaxy will be in the hearts and minds of the public for quite some time to come.
But what about in the theaters? James Gunn wrote this past May 6 that Guardians of the Galaxy Volume 3 could be created "over the next three years", which would put it at 2020. Disney Parks blog tells us that "According to Disney leaders, [GotG and Ratatouille Epcot attractions] will open in time for the 50th anniversary of Walt Disney World Resort in 2021." Clearly neither of those dates is set in stone, but they're useful for some general speculative purposes regarding Guardians of the Galaxy 4, and more.
Disney has gotten five highly successful films out of its Pirates of the Caribbean attractions (in Disneyland, the Magic Kingdom, Tokyo Disneyland, and Disneyland Park in Paris), and it's hard not to notice that Avatar sequels 2 through 5 have been set into motion at virtually the same time that Pandora: The World of Avatar opened this year. And obviously, there's Star Wars Land going hand in hand with what are certain to be a countless number of Star Wars films far, far into the future. Hardly a newsflash there. It's a synergy that works for Disney very well.
Of course, it's certainly possible to find counter-examples. Ratatouille, which was also announced for Epcot today (and already in Paris), is a notable one. Last we heard, there were no firm plans for a sequel there, though it was implied that's because Brad Bird is quite busy with other projects (such as the recently announced Incredibles 2). Then there's TRON, also just announced at D23 today for a Lightcycle ride similar to the version in Tokyo Disneyland. TRON 3 has been in limbo for awhile, but director Joseph Kosinski recently said "It's not dead. It's alive, but it's sitting there, waiting for the right time to move forward."
Maybe 2021 will be the right time for TRON 3 also. Or maybe not. The x-factor here is that Disney has so much mass that it doesn't — and almost can't — operate like other studios. They can afford to be methodical. The can also afford to put a viable franchise into a deep sleep because they have the marketing clout to wake them up at a later date. And as my colleague Kaitlyn Booth keeps pointing out too, there are a limited number of opening weekend dates to go around each year (approximately 52, last I counted).
Even so, I suspect this does mean that we can expect to see Guardians of the Galaxy 4 and beyond in the not-so-distant future.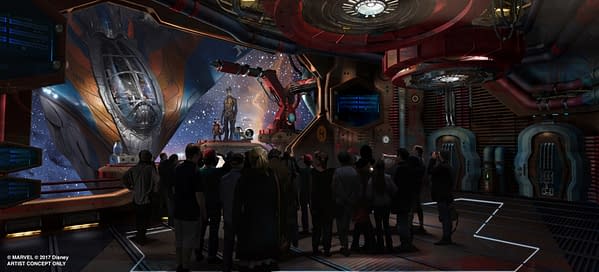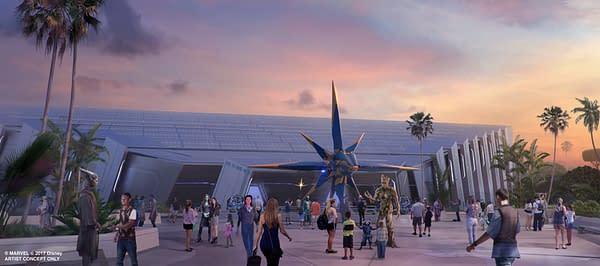 Enjoyed this article? Share it!