Disneyland Has Officially Delayed Their July Reopening
The happiest place on Earth is going to stay empty for a while longer and that is probably a good thing. Disney sent out a statement today that while Shanghai Disney Resort, Hong Kong Disneyland Resort, and Walt Disney World Resort have all been approved to reopen after closing down due to the ongoing COVID-19 pandemic. However, Disneyland was not able to get clearance to reopen from the state of California in time for their July 17th reopening. They said that the state won't issue guidelines until the 4th which wouldn't give them enough time to prepare their staff and the parks for a July 17th reopening.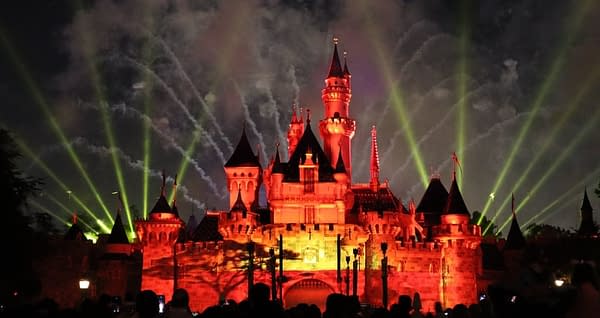 Disney went on to say that the protocols for Downtown Disney have been approved and will be opening on July 9th as previously planned. At the moment Disney doesn't know when they will be reopening for guests but we can expect to learn more once the guidelines are released. The COVID-19 pandemic continues to impact all walks of life and numbers across the country are starting to rise. Perhaps it would be in the best interest of the staff and the guests if Disney doesn't open. A massive outbreak connected to the parks wouldn't exactly be great PR for the House of Mouse. Are you planning on going to Disneyland or any other theme park this year? Let us know in the comments.
The full statement by Disney is below:
We previously announced a proposed phased reopening of our theme parks for July 17, pending government approvals. We developed enhanced health and safety protocols for both cast and guests at Shanghai Disney Resort, Hong Kong Disneyland Resort and Walt Disney World Resort that have been approved, allowing us to reopen in a responsible manner and bring our cast members back to work.

The State of California has now indicated that it will not issue theme park reopening guidelines until sometime after July 4. Given the time required for us to bring thousands of cast members back to work and restart our business, we have no choice but to delay the reopening of our theme parks and resort hotels until we receive approval from government officials. Once we have a clearer understanding of when guidelines will be released, we expect to be able to communicate a reopening date.

Our Downtown Disney District will reopen on July 9 as previously announced with health and safety protocols in place for our cast members and guests. The opening of our Downtown Disney District has been previously approved in line with restaurant and retail openings throughout California. The Master Services Union, which represents our retail cast at this location, previously signed an agreement for members to return to work.

In order to reopen our theme parks we need to negotiate agreements with our unions to return employees to work. We have had positive discussions and are very pleased to have signed agreements from 20 union affiliates, including the Master Services Council, which represents more than 11,000 of our cast members. The signed agreement details plans that include enhanced safety protocols that will allow us to responsibly reopen, and get thousands of our cast members back to work.

We thank our cast and guests for their patience during this unprecedented time while we await approval from government officials.