'American Gods' Orlando Jones Appointed Cosmunity Chief Strategy Officer Not to be outdone by the "didn't-see-that-coming" Chapterhouse/Jay Baruchel deal announced earlier this week, geek-connecting app Cosmunity announced that American Gods actor, razor-sharp twitterer and "King of Fandom" himself Orlando Jones has been appointed as the app's Chief Strategy Officer (CSO). Launched in early 2017, Cosmunity is a social-networking and peer-to-peer marketplce app that allows fans to keep their comic con (or other geek events) experience going even after the convention is over. Cosmunity looks to be a kind of "one-stop shopping" for the geek community, offering those who sign-up the opportunity to make new friends, discover event information, stay updated on pop culture news and find preferred convention retailers.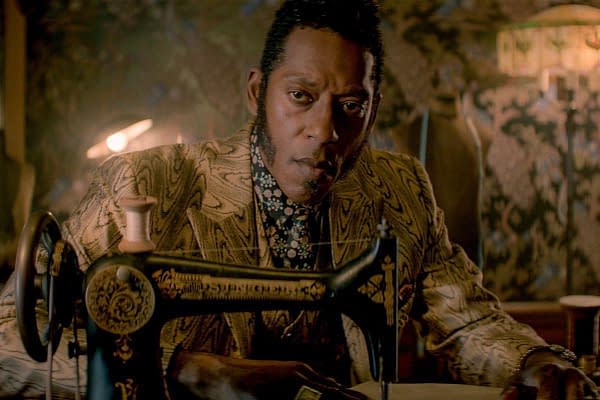 For Jones, who's known almost as much for his love for geek culture as he is for his role in Sleepy Hollow, being able to help craft the direction for an app like Cosmunity felt like an opportunity for him to put his words into action:
"Throughout my career, I've worked to connect people of all walks of life, through comedy and entertainment, because I love the passion of the fans. That's what Cosmunity is all about – connecting passionate fans with each other in a way that's never been done before. We want to bring the excitement of a convention into the palm of your hand – just because the con ends doesn't mean the fun has to."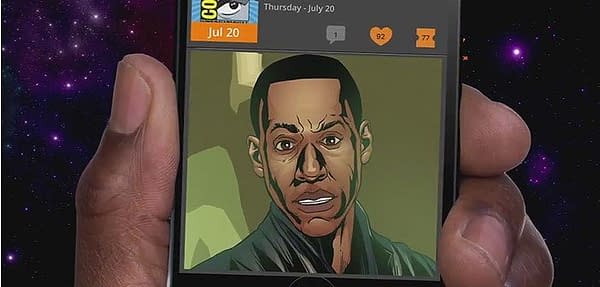 When it came to finding someone to help the company branch-out to a broader, more diverse geek community, Cosmunity Co-Founder & CEO Cole Egger wasn't looking for just a "famous face" but also someone who could "talk the geek talk" and actually mean it. Which is why Jones was such a welcome addition to the company for him:
"We couldn't be more thrilled to have Orlando join the Cosmunity team. No one is more plugged in to what the fans want than the 'King of Fandom' himself. Orlando's knowledge of the many aspects of fandom, as well as his passion and enthusiasm for the community, will be a tremendous asset for Cosmunity as we continue our mission of connecting fans across the world."
Here's the official announcement from Jones himself on Cosmunity's YouTube channel, and you can find out more about the app by visiting their website.