SDCC '15: 88 Pictures from The Her Universe Fashion Show, as Ashley Eckstein Brings the House Down
by Jeremy Konrad Pictures by Marilyn Weiss
Thursday night at SDCC, the Hyatt hosted a rollicking good time as Ashley Eckstein's Her Universe hosted a fashion show dedicated to finding the next big designer for her hugely successful line of clothes for geeky women of all ages. Co-Sponsored by the increasingly nerdy HQ Hot Topic (where the lines are sold), the show was great fun from beginning to end. Geek couture is becoming more and more important in the fashion world, with Her Universe being one of the pioneers of the movement. Celebrating their 5th year this year, they pulled out all the stops to create a welcoming, fun atmosphere for the massive crowd on hand, who oohed and ahhed at all of the latest creations and designs both already available (if you can even find them, they are pretty much sold out everywhere) and designs coming in the next few months. With licenses including Marvel, Star Wars, and Studio Ghibli, they have a very diverse portfolio to offer their fans.
And lets get something straight: before Her Universe (as pointed out in vignettes during the show with Ashley and all of the designers) this was a group of people who was in desperate need of representation in the fashion sector. All too often I heard from many a woman friend that they wanted to flaunt their geekiness to the masses, only to have to buy a shirt out of the men's section or buy the one shirt that had a superhero on it meant for women. Her Universe and Ashley Eckstein have completely changed all of that by offering a great variety of not only t-shirts, but higher end, elegant clothing for geek women to wear proudly for any occasion. And also announced during the show was that they were going to be airing a new reality series based on the Her Universe fashion show competition.
Going into the fashion show I had some doubts that anything would really impress me, but after being there and feeling the energy in that room, I was dancing in my seat and gobsmacked by the amount of work and passion that went into the creation of these designs.
Check out a massive amount of pictures below, and congrats to the two winning designers Kelly Cercone and Leetal Platt with their Joker and Sailor Moon designs respectively:
Jeremy Konrad is the Senior Star Wars Correspondent for Bleeding Cool. Ashley Eckstein is one cool lady, and she voices Ashoka Tano on the Clone Wars so she is doubly-awesome. Talk about whatever suits you with him on Twitter @jeremyohio. Especially Star Wars.
---
---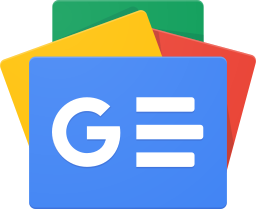 Stay up-to-date and support the site by following Bleeding Cool on Google News today!