Courtesy of Dennis Barger of Wonderworld and Quick Stop Comics, here's a look at what you'll find inside the Marvel One Year Collector Corps subscription box, only available at the show.
And there's quite a score…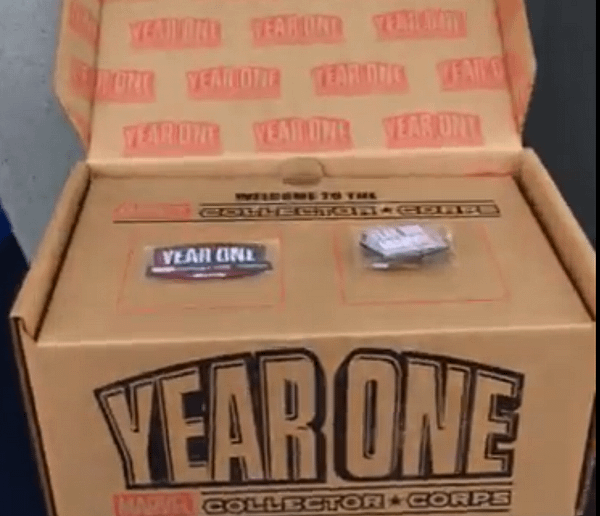 Badges…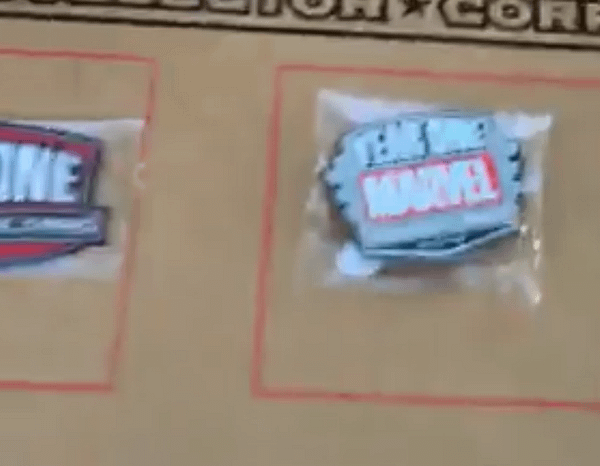 Poster of the toys that you already have…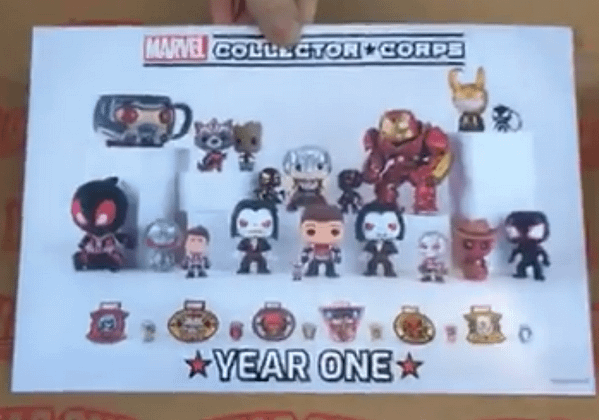 She Hulk Dorbz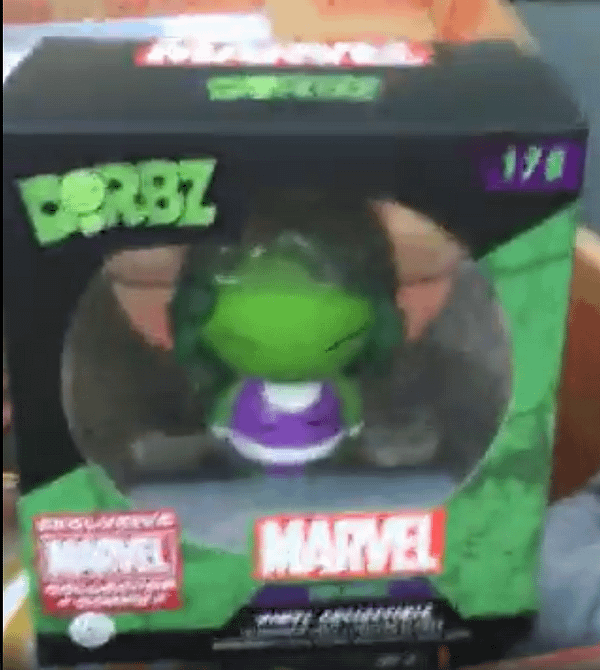 Ant-Man Dorbz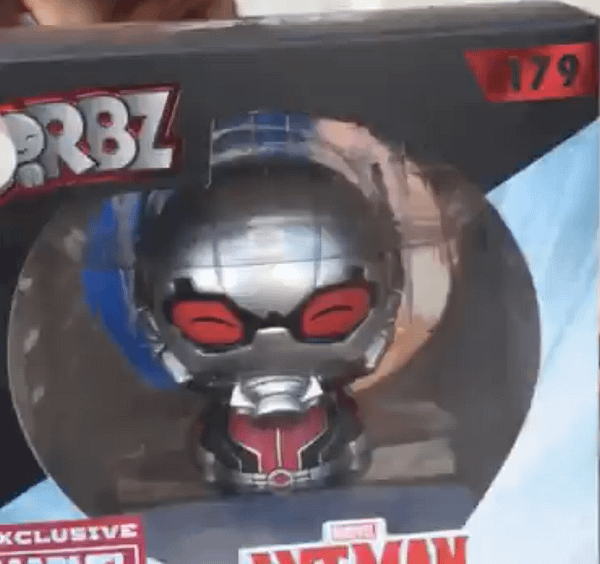 Hobgoblin Not-A-Dorbz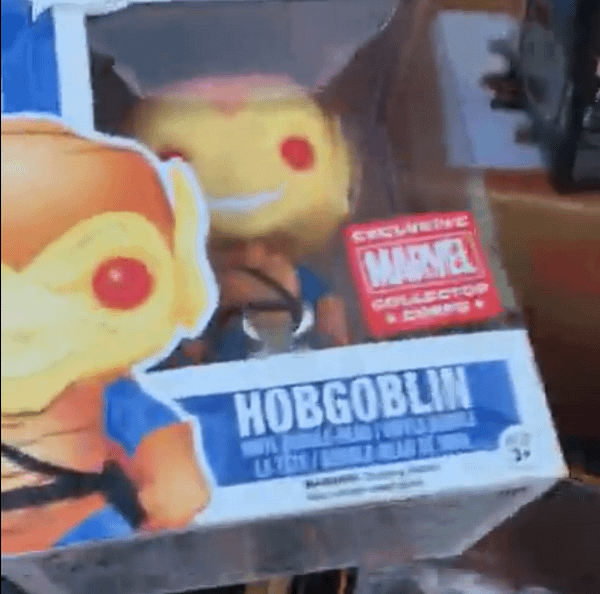 Glowing Colden Captain America from their Premium Collection.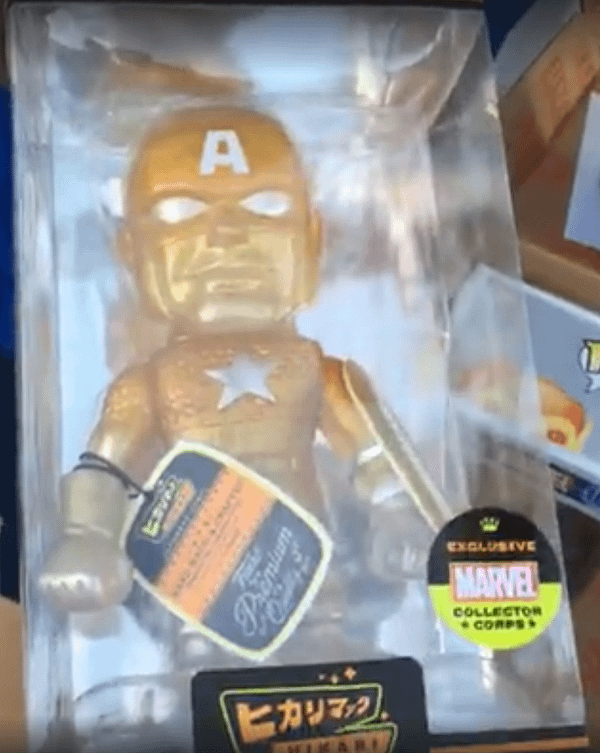 Hail Hydra. And,.. a Groot cap!!!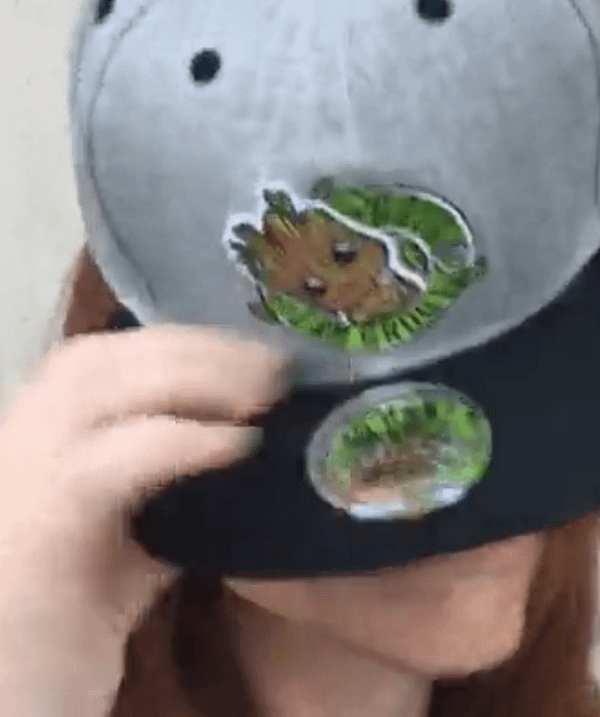 Groot cap!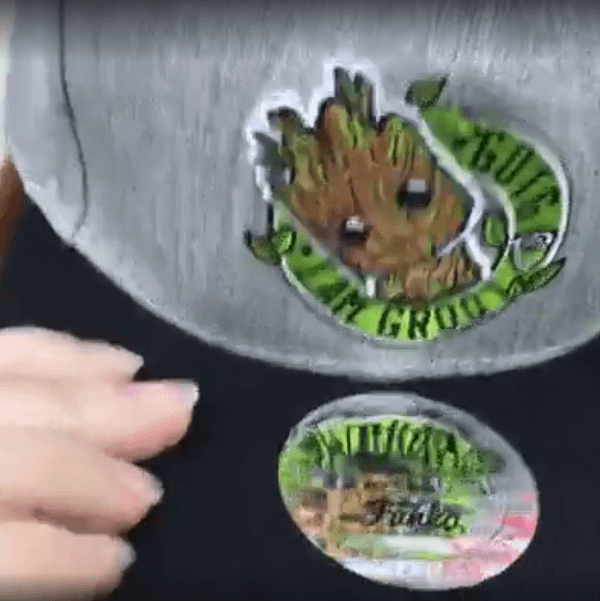 Enjoyed this article? Share it!