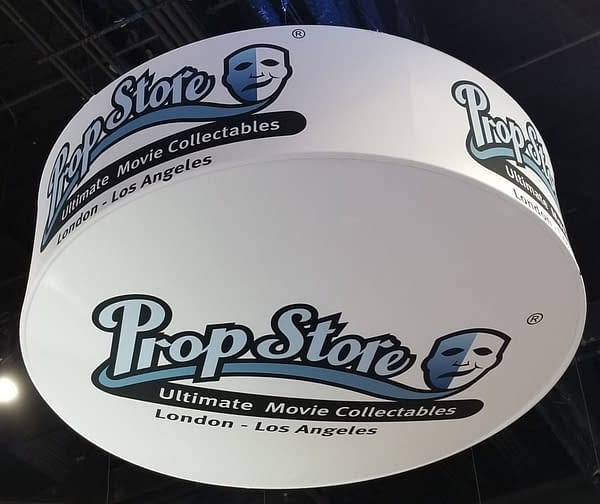 I am still being run ragged on the mean, unforgiving streets of the San Diego Comic Con Exhibition Floor when I stumble into my newest friend the Marketing Manager for The Prop Store, Matt Truex. Matt is and he immediately takes pity on my battered and beaten body and invites me in for a tour of an exclusive exhibition at San Diego Comic Con 2019.
One of the leading global providers of film and TV memorabilia, Prop Store's Comic Con Booth (#3845) features props and costumes for their two huge upcoming auctions: the Marvel Television Live Auction and the Entertainment Memorabilia Live Auction, in London.
Matt generously shows me some pieces from their first-of-its-kind auction of original props, costumes, and more from Marvel's Daredevil, Marvel's Luke Cage and Marvel's Iron Fist- sourced directly from Marvel! It is a little cramped and crowded in the booth and Matt does a great job of showing us just about everything. Enjoy this extremely up-close at these fabulous props including Matt Murdock's Daredevil costume, Misty Knight's bionic arm, Colleen Wing's heirloom katana and many more at booth #3845!
In addition to the Marvel Television Live Auction, items from Prop Store's Entertainment Memorabilia Live Auction will be also be on display at Booth #3845, which will see you re-living the magic of the cinema! The collection, to be sold at auction in London September 30 & October 1 2019 , includes items from the Back to the Future Trilogy, Batman, Conan the Barbarian, Ghostbusters, Indiana Jones, James Bond, Jaws, Star Trek, and Star Wars. Highlights include an original Ewok puppet (Star Wars: Return of the Jedi), Adam West and Burt Ward autographed batarang (Batman TV Series, 1966), a hero ghost trap (Ghostbusters), John Hammond's original costume (Jurassic Park) and Jack Torrence's hero axe (The Shining).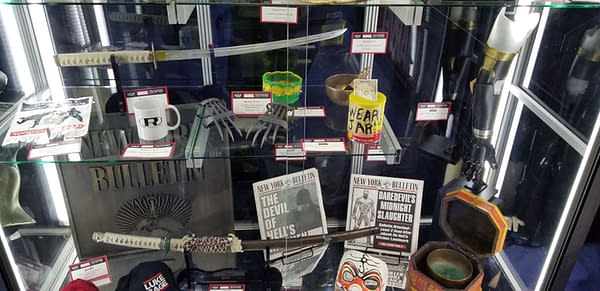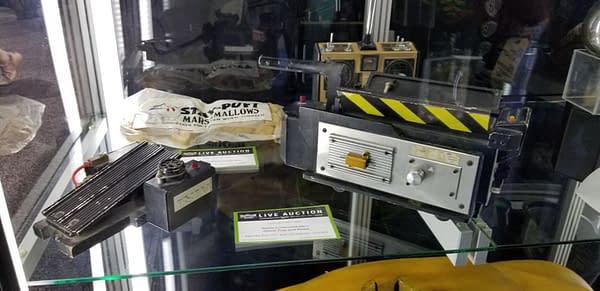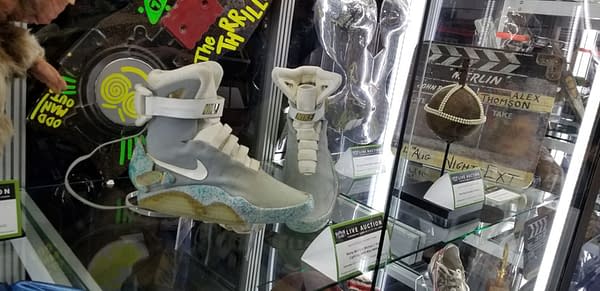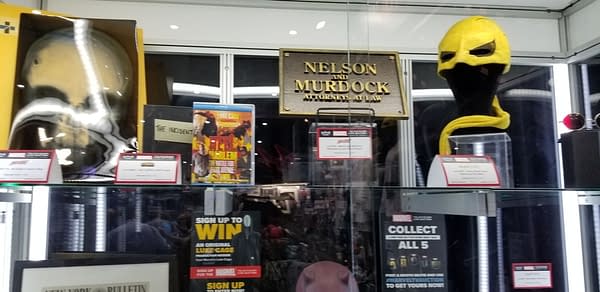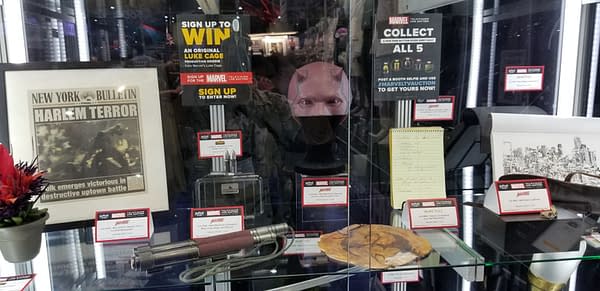 In celebration of the Marvel Television Live Auction, set to be held this August in L.A., The Prop Store will also be giving away Marvel Themed Buttons all weekend with a different themed button design released every day. Collect all 5! You can also sign up for a chance to win an original Luke Cage Production hoodie from Marvel's Luke Cage. Stop by Booth ##845 today.
Enjoyed this article? Share it!