Lunch time at Disney World can be particularly busy. I've always planned to eat either an early or late lunch, avoiding the 11:30 a.m.–1 p.m. crowds. Most lunch places don't open till 11 a.m. in the parks anyhow, so I have a nice 30-minute window of mostly empty restaurants. Generally I try to eat at one new place every time I visit the park, and while this is getting increasingly hard, there are still some places I haven't tried yet. One such place is the Columbia Harbour House located in Liberty Square, inside Magic Kingdom!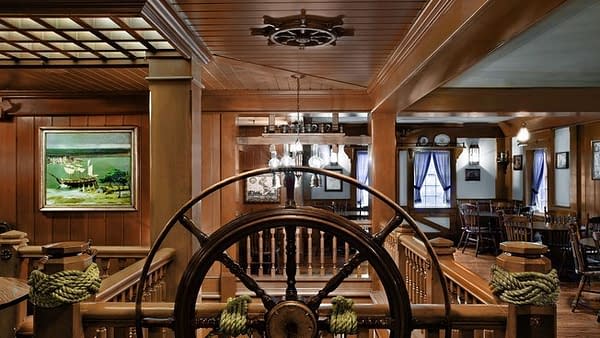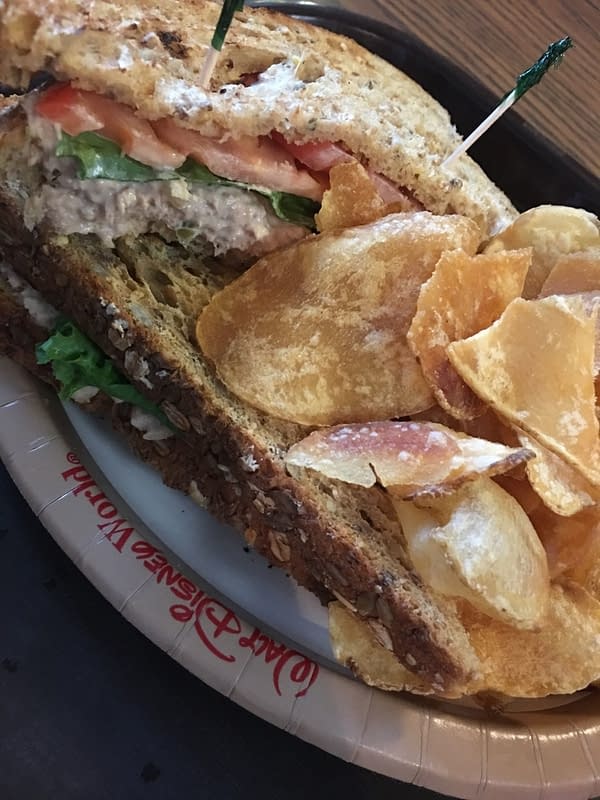 The menu comprises of a lot of seafood, including lobster rolls and fried fish. I wasn't in the mood for either, but they did have a tuna sandwich meal, which came with tuna on multigrain bread and homemade chips. For $11.99 it was one of the cheapest menu items, and it was somewhat healthy. I've always stayed away from seafood of any kind in theme parks, but I was feeling bold the day I got this.
After taking my first bite I was pleasantly surprised by the meal — everything was fresh, and the tuna was delicious. No overpowering fish smell or taste, and the chips were clearly made that day. This whole meal was actually one of the better quick-service meals I've had in a Disney park, and I would absolutely buy it again. I've heard good things about their lobster roll too, so maybe one day I'll try that.
Enjoyed this article? Share it!