Trolli & SweeTARTS Announce New Gummy Flavors
Looking for some new gummy candies to try out? Trolli and SweeTARTS have come up with a new flavor for each brand.
---
Two new gummy treats are on the way from both Trolli and SweeTARTS, as they have released a pair of new flavors for you to try out. The company has released a pair of different flavors that are designed to remind you of what makes them good, but with a bit of a twist. The first from SweeTARTS is their brand new Gummy Fruity Splitz, which has been designed to remind you of the flavors you'd find in the fruit-flavored versions of the candies, only this time you get them in gummy form. These actually look pretty sweet as they have a double-sided experience as you get the sugar side on one half and the sour side on the other, so you could bite into them and separate them if you want, or chow down and mix the flavors up.
Meanwhile, the Trolli flavor is the Sour Duo Crawlers, which is already using something they already have out on the market and putting a sour twist to them. They remind us a little bit of the flavors that were out when they did the giant promotion with Jurassic World Evolution. Both are out on the market now as we have a brief bit of info on both of them below.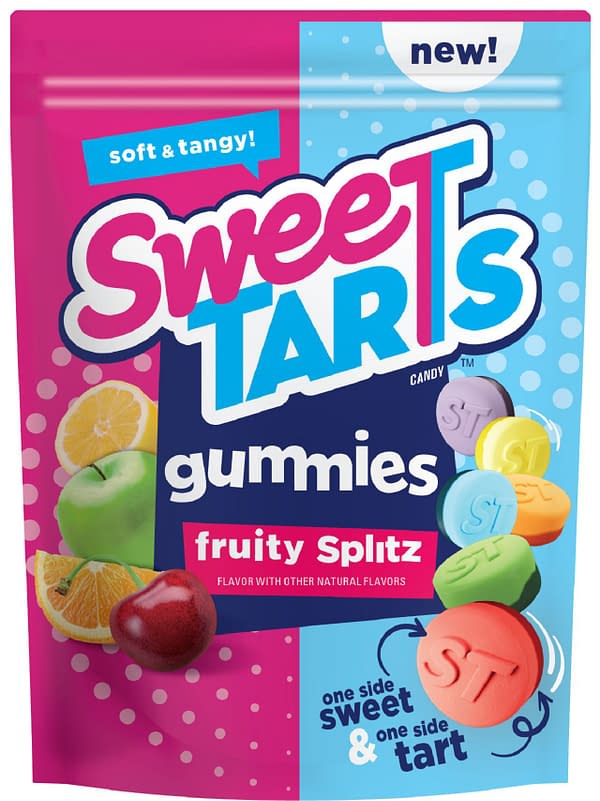 SweeTARTS Gummy Fruity Splitz
Experience a vibrant sweet, and tart collision with SweeTARTS Gummy Fruity Splitz! Each gummy candy has a soft, bouncy gummy texture with a vibrant fruit flavor that is split – half sweet, half tart through six flavors: Blue Punch, Cherry, Grape, Orange, Lemon, and Apple.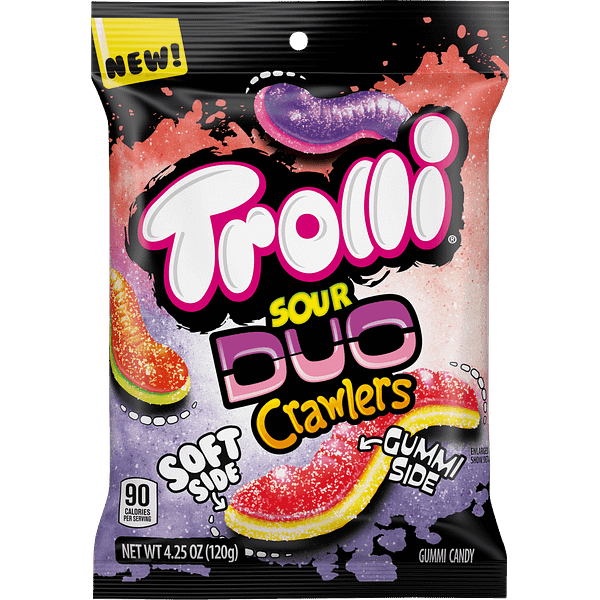 Trolli Sour Duo Crawlers
Try the new Trolli Sour Duo Crawlers! These sour gummies combine two layers – one chewy and one soft – sending your taste buds on a larger-than-life sour journey with three tropical flavor combinations: Mango Pineapple, Citrus Watermelon and Strawberry Guava.