WonderCon 2023 Cosplay Day 2: Cruella, Harley Quinn, Dragpool & More
WonderCon 2023 cosplay was in full swing this past weekend, and the cosplayers left nothing on the table on the second day.
---
WonderCon 2023 cosplay was in full swing this past weekend, and the cosplayers left nothing on the table. Comic book, movie, and gaming characters came to life in what seemed to be a run-up to Masquerade, WonderCon 2023's Saturday night costume contest. Located at the Anaheim Convention Center, just across the street from Disneyland, geeks & pop-culture enthusiasts swarmed back to WonderCon 2023 to show off their best and most creative cosplays to the masses. Foam, metal, fabric, feathers, stitching, plastic, cardboard, and hot glue all come together to form some of the most detailed and innovative homages to some of comics and pop culture's biggest names. Below are some examples of the second day of WonderCon 2023 cosplayers and the ingenuity that was on display. The talented artists represented The Mad Hatter, Kite-Man (Hell yeah), Captain America, Thor, Princess Tianna, Mister Rogers, the Dude, Harley Quinn, Symbiote Spider-man, Wonder Woman, Catwoman, and Bane, just to name a few.
Do you see yourself in the WonderCon 2023 Cosplay gallery? Let us know in the comments below. (Photos: Jimmy Leszczynski)
WonderCon has its roots in the San Fransico Bay area. The convention originated in 1987 in Oakland, relocated to San Fransico, and moved to Anaheim in 2012, where it continued to grow. After spending 2016 in Los Angeles, WonderCon returned to Anaheim in 2017.
WonderCon has a reputation as a fun and friendly convention and is one of the best comic conventions on the west coast, Like its sister show, Comic-Con in San Diego, WonderCon features movies and television sneak Peeks, Comics, an expansive exhibit hall, and an on-stage costume competition known as the Masquerade. This year some of the presentations include NBC Universal, Warner Bros Discovery, Toei Doga Entertainment, Fox, Funko, BANDI NAMCO, AMC Networks, and Paramount +.
Among the WonderCon 2023 special guests are award-winning writers and artists from the world of popular arts, including Tom King, Mingjue Helen Chen, Jenny Frison, Mark Evainer, and James Rollins, just to name a few.
WonderCon is produced and operated by San Diego Comic Convention, which also organizes Comic-Con, the largest comic book and popular arts convention in the world, according to Guinness World Records.
---
---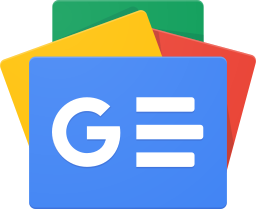 Stay up-to-date and support the site by following Bleeding Cool on Google News today!