AEW Rampage Saturday Night Special: The Chadster is Cheesed Off!
AEW Rampage moves to Saturday just to cheese off The Chadster! It's so disrespectful to WWE! Check out this totally unbiased preview.
---
Auughh man! So unfair! AEW Rampage is happening tonight, Saturday, March 25th, at 10PM Eastern on TNT. Normally, The Chadster complains about AEW holding shows on Friday, the same night as WWE Smackdown, but this time, Tony Khan has taken it to a whole new level. The show is airing on this special day because its normal Friday timeslot was preempted for March Madness, but The Chadster can't help but think that it's just another cruel move by Tony Khan to cheese off The Chadster, avoid competition, and boost ratings. It's just so disrespectful to the wrestling business and everything WWE has ever done for it.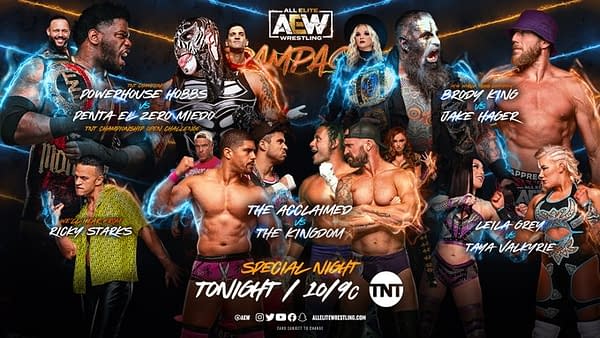 But fine, let's talk about the card for tonight's AEW Rampage. A TNT Championship Open Challenge is set to take place tonight with the champ, Powerhouse Hobbs, defending his title against Penta El Zero Miedo. The Chadster can't even begin to describe how disrespectful this is, pitting two talented wrestlers against each other and potentially drawing viewers away from WWE. While your typical AEW fan might be excited about this match, The Chadster is just thinking about how unfair it is that AEW gets to put on a title match on Saturday night with no competition. Auughh man! So unfair!
Next up, we have The Acclaimed taking on The Kingdom. You know, if Tony Khan wasn't so busy trying to personally cheese off The Chadster, he might have booked a more compelling match. But no, we get this tag team match instead that will surely lack the finesse and grace of WWE's carefully choreographed matches. The Acclaimed are just a cheap ripoff of John Cena, and The Kingdom is a no-name team that doesn't deserve to be in the ring. The Acclaimed is one of the most overrated tag teams in the business today, and The Chadster can't stand their offensive raps and childish humor. The Chadster might be less hard on The Acclaimed if they learned to perform some real music, like The Chadser's favorite band, Smashmouth.
In another match, Brody King will face off against Jake Hager. The Chadster has never been a fan of Hager, who he believes is a traitor for leaving WWE to join AEW, literally stabbing Vince McMahon in the back in the process. Brody King, on the other hand, is a rising star who has really come into his own in AEW, which in many ways is even more disrespectful and unfair.
In a bout that will likely feature less micromanaged performances than the ones The Chadster prefers, Taya Valkyrie will face Leila Grey. Tony Khan is probably rubbing his hands together in glee, thinking of how this will cheese off The Chadster. This match is just another attempt by AEW to fill time and pretend that they have a women's division.
As if the rest of the lineup wasn't bad enough, AEW is also promising a segment with Ricky Starks. Great, more time for Tony Khan to gloat about his vendetta against The Chadster. The Chadster doesn't care about what Ricky Starks has to say, but he's sure some people will be interested.
Speaking of Tony Khan, The Chadster had another one of those nightmares last night. Tony was chasing The Chadster through a never-ending hallway, his laughter echoing as he got closer and closer. It was a terrifying experience, with an almost erotic undertone that left The Chadster questioning everything. It felt so real, and The Chadster woke up drenched in sweat, so now The Chadster can add soiling The Chadster's sheets to the list of ways he has RUINED THE CHADSTER'S LIFE!
So, tune in tonight for AEW Rampage, if that's your thing. The Chadster will be watching, too, but only because it's his journalistic duty to do so. Remember, despite all of this torment, The Chadster remains one of the only unbiased journalists in wrestling, with the possible exception of Ryan Satin and Ariel Helwani.
---
---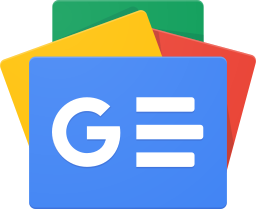 Stay up-to-date and support the site by following Bleeding Cool on Google News today!