'All That' Revival Taps The Jonas Brothers as Opener's Musical Guest [PREVIEW]
All aboard the nostalgia train! Unless you lived under a rock in the 1990's and early 2000's, you've probably heard of the Nickelodeon sketch comedy show All That or spinoffs The Amanda Show, The Nick Cannon Show, The Kenan and Kel Show (starring Kel Mitchell and SNL's Kenan Thompson) – or the movie spin off of their popular sketch, Good Burger. Now, Nickelodeon is bringing back the SNL-style show for those too young to stay up until 11:30 on Saturday nights. The revived series officially premieres on June 15, and it was announced via Twitter that the musical guest for the first episode of the revival will be none other than The Jonas Brothers.
The Jo-Bros have also had a recent "revival" of sorts with the release of their first single in six years "Sucker," which debuted at the top of the Billboard charts. Their full album Happiness Begins is set to release on June 7; with their concert tour set to kick off in August 2019.
Our favorite boy band brother trio will join other musical alums of the show's history, which include a ton of R&B legends (how did they get Run DMC, P Diddy, Destiny's Child, and A Tribe Called Quest?!) as well as The Spice Girls, Outkast, Britney Spears, and (of course) fellow comeback boy band The Backstreet Boys. Will there be a revival encore for any of these artists? We can always hope…
Welcome to Good Burger, Jonas Brothers! Can we take your order? Nick, Joe & Kevin Jonas are on All That when it premieres June 15th on Nick! And so is another familiar face – Good Burger's Ed, played by Kel Mitchell! Get back in a good Good Burger mood with this classic Good Burger sketch featuring Kenan Thompson!
Now, it's no secret that the Jonas Brothers were partnered with Disney back in the day, releasing numerous covers for Disney compilation albums – they even had their own television show on the Disney Channel that focused on fictionalized accounts of their lives and exploits. But now that they're bonafide "rock stars"…all bets are off.
All That's revival will feature a new cast of kid comics alongside original cast members Kel, Josh Server, and Lori Beth Denberg. Kel will also serve as executive producer alongside Kenan, with the latter remaining a cast member of SNL and starring in his new fall sitcom The Kenan Show for NBC.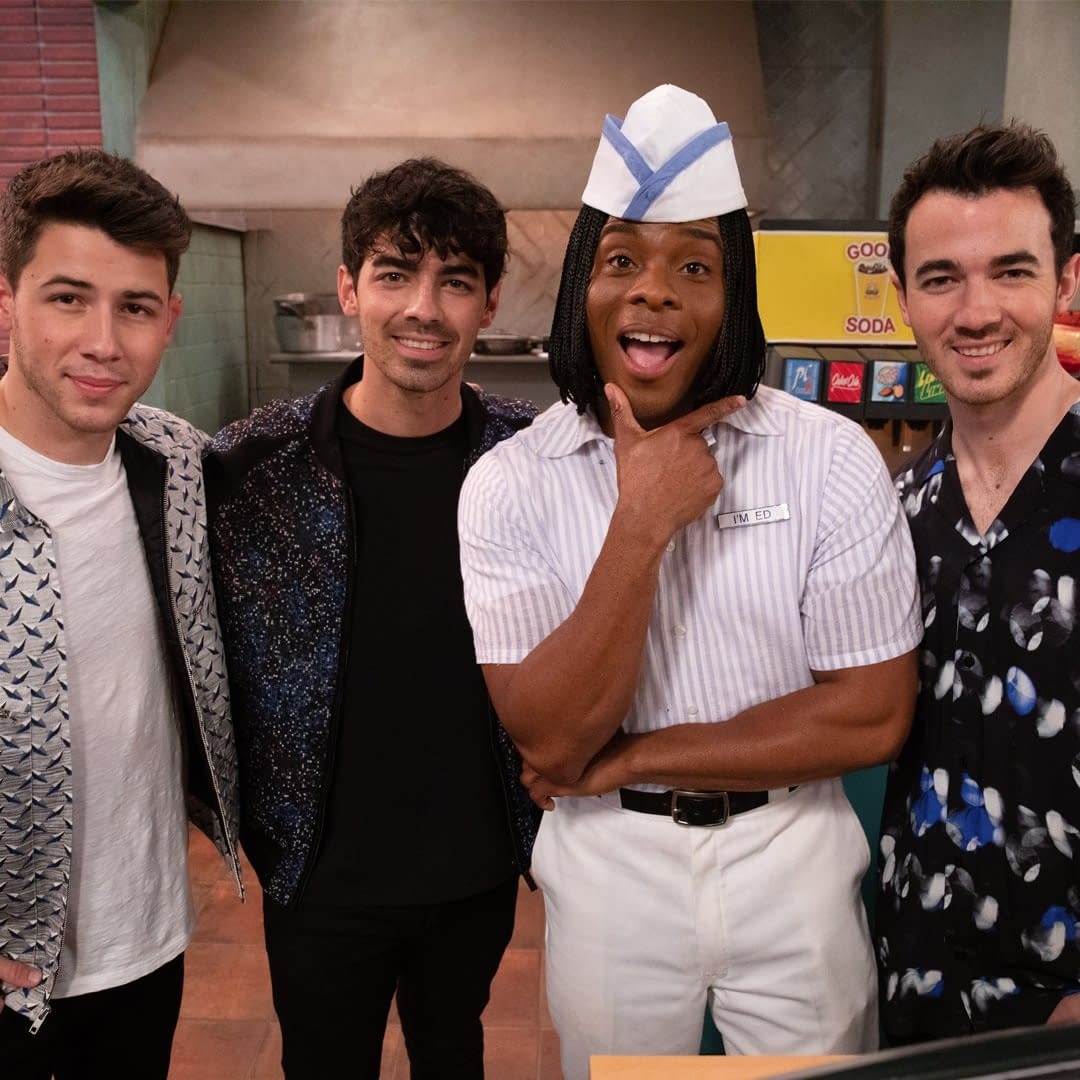 Originally running from 1994 to 2000 with the original cast, All That was "all that" for the network – who relaunched the series from 2002-2005 with an all new cast.