In this week's Arrow, Oliver (Stephen Amell) is reunited (and it feels so dangerous) with sister Thea (Willa Holland). It looks like classic Arrow mixed with some Indiana Jones dungeon crawling for good measure. After last week's adventures in Hong Kong, it's now clear that every episode as we count down to Crisis is going to allow Oliver to work through his past. This week? We deal with the League of Assassins. Of other note, this episode is directed by series regular Katie Cassidy.
The Arrowverse already has spectacular results letting its stars direct episodes, so let's hope this is no different. Here's how CW describes the action:
"Arrow" season 8, episode 3 "Leap of Faith": Reunited with his sister, Oliver (Stephen Amell) and Thea (guest star Willa Holland) find themselves searching through a familiar maze of catacombs. Meanwhile, John (David Ramsey) and Lyla (guest star Audrey Marie Anderson) partner on a special ops mission.
Everybody looks especially broody in the dark.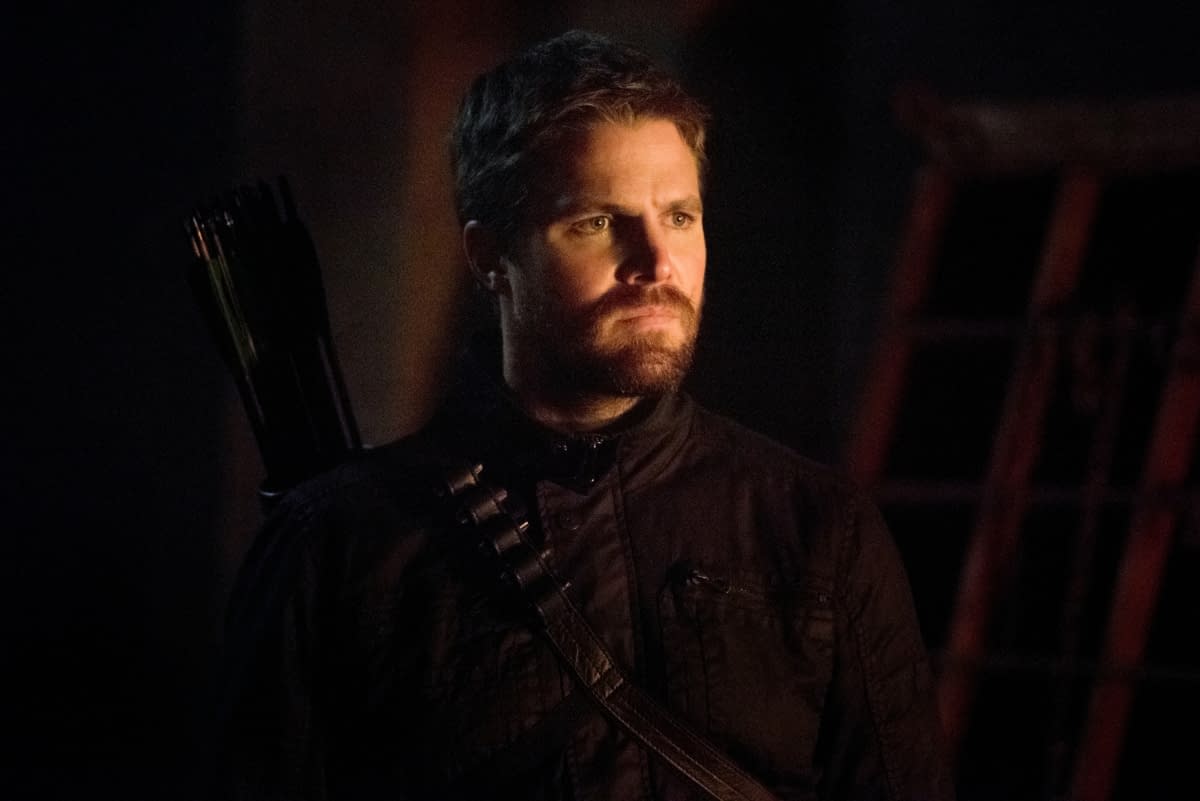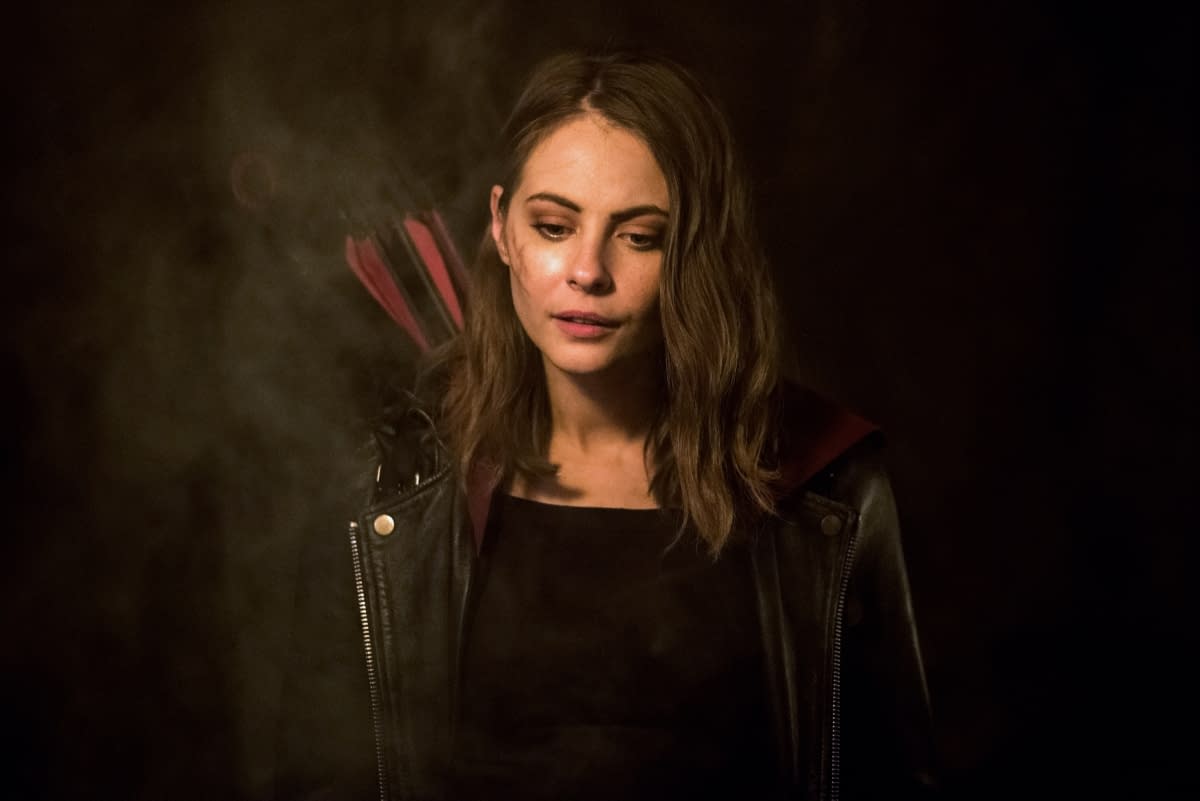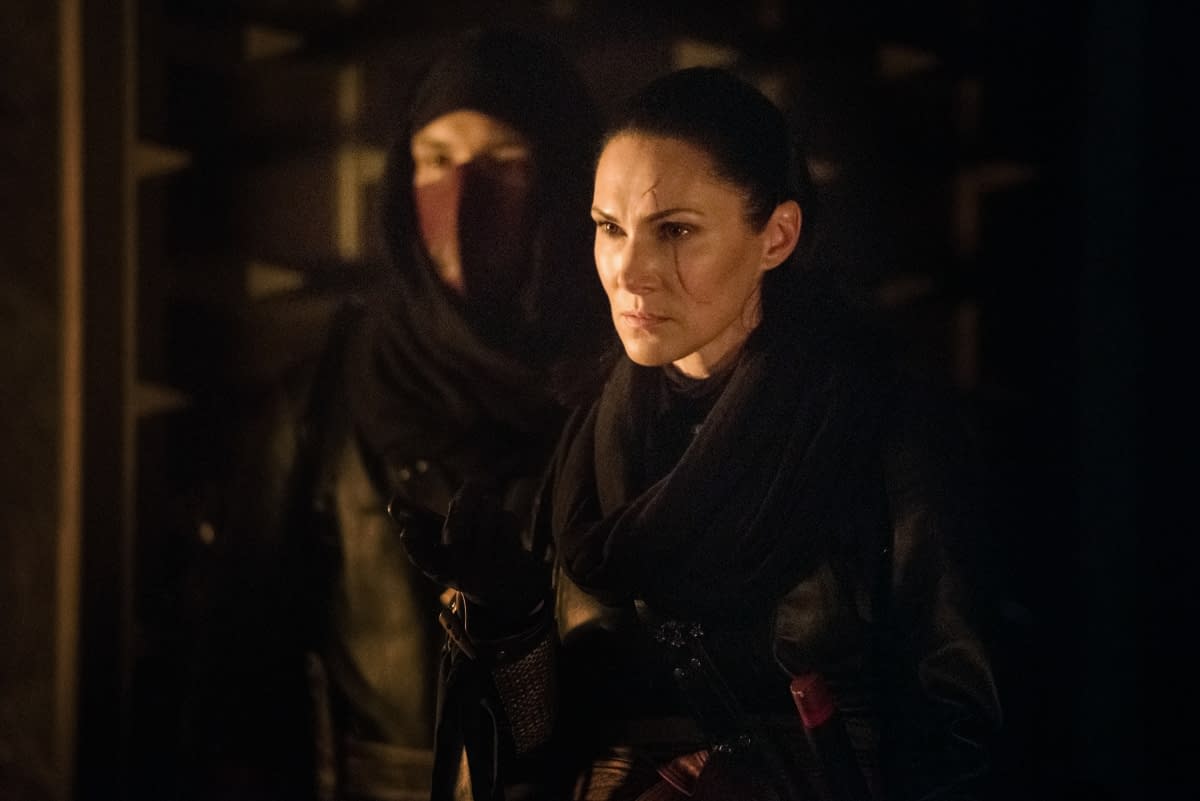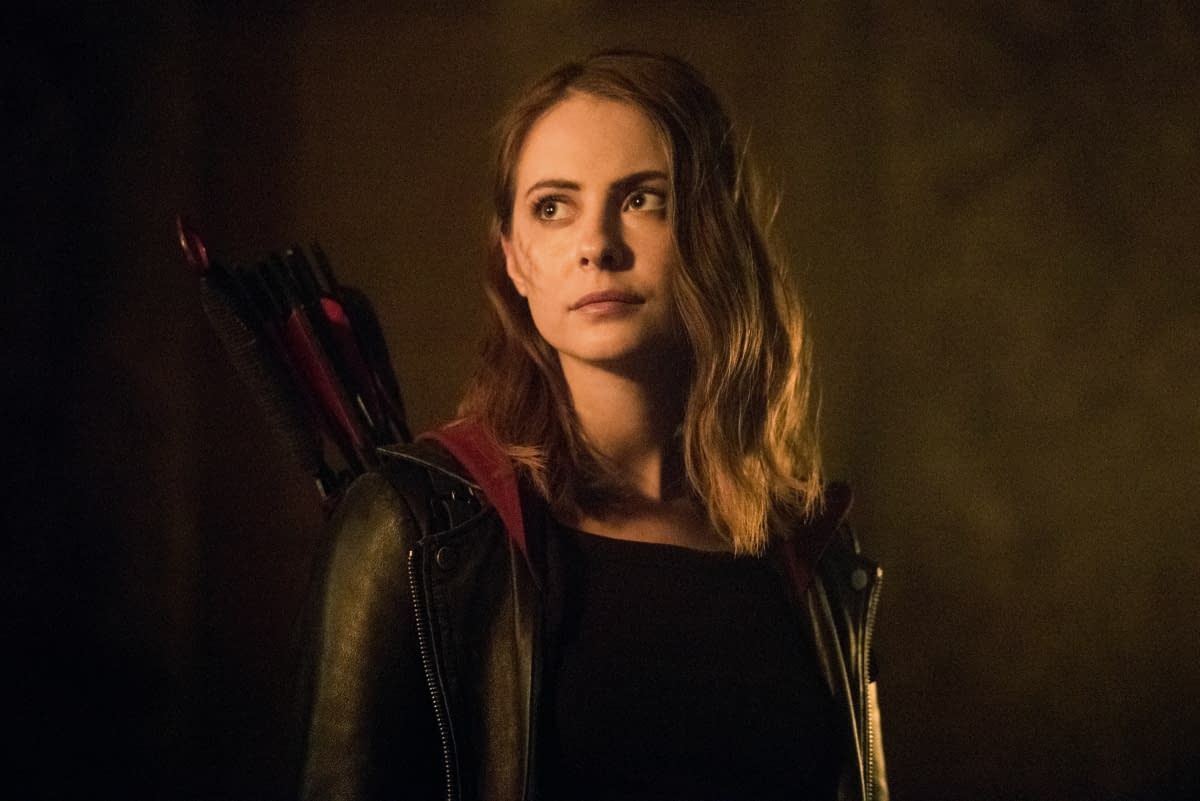 Ooooh! Torches! Mazes! Traps! Hopefully they involve shooting lots of arrows at targets or those bows aren't going to do Oliver, Thea, and Talia (Lexa Doig) much good.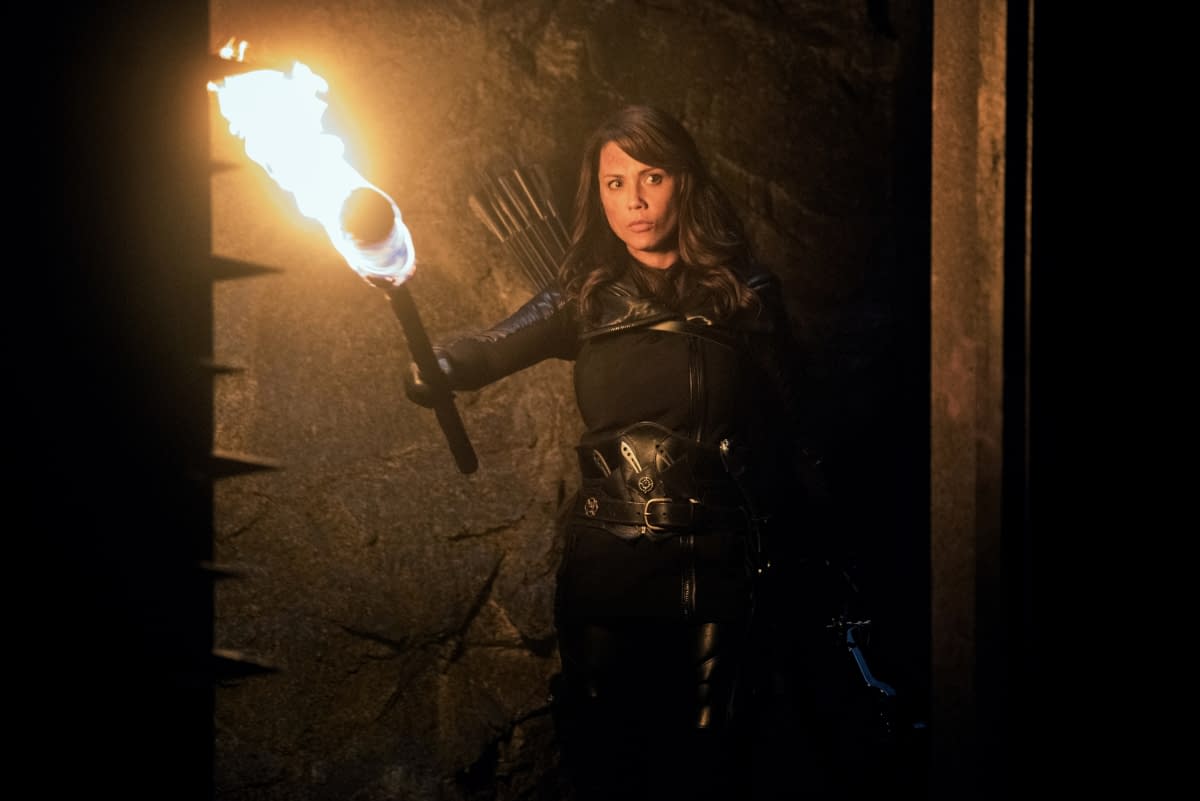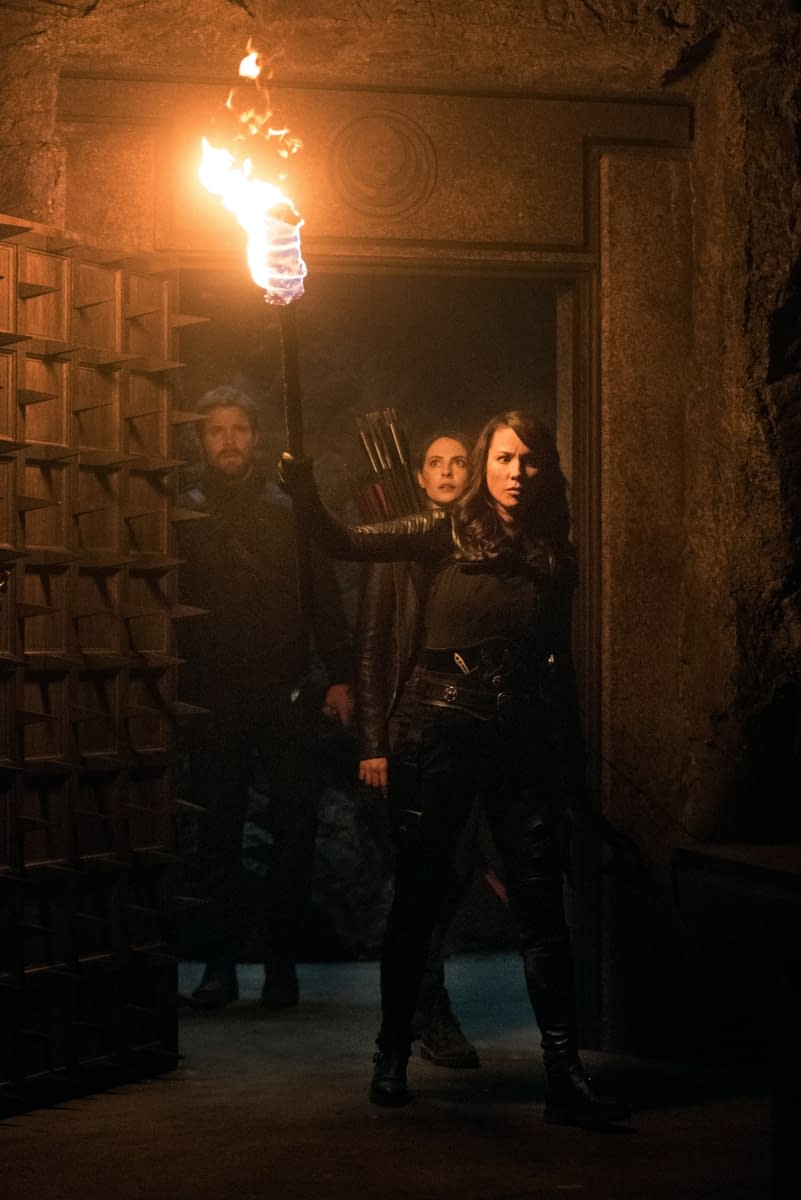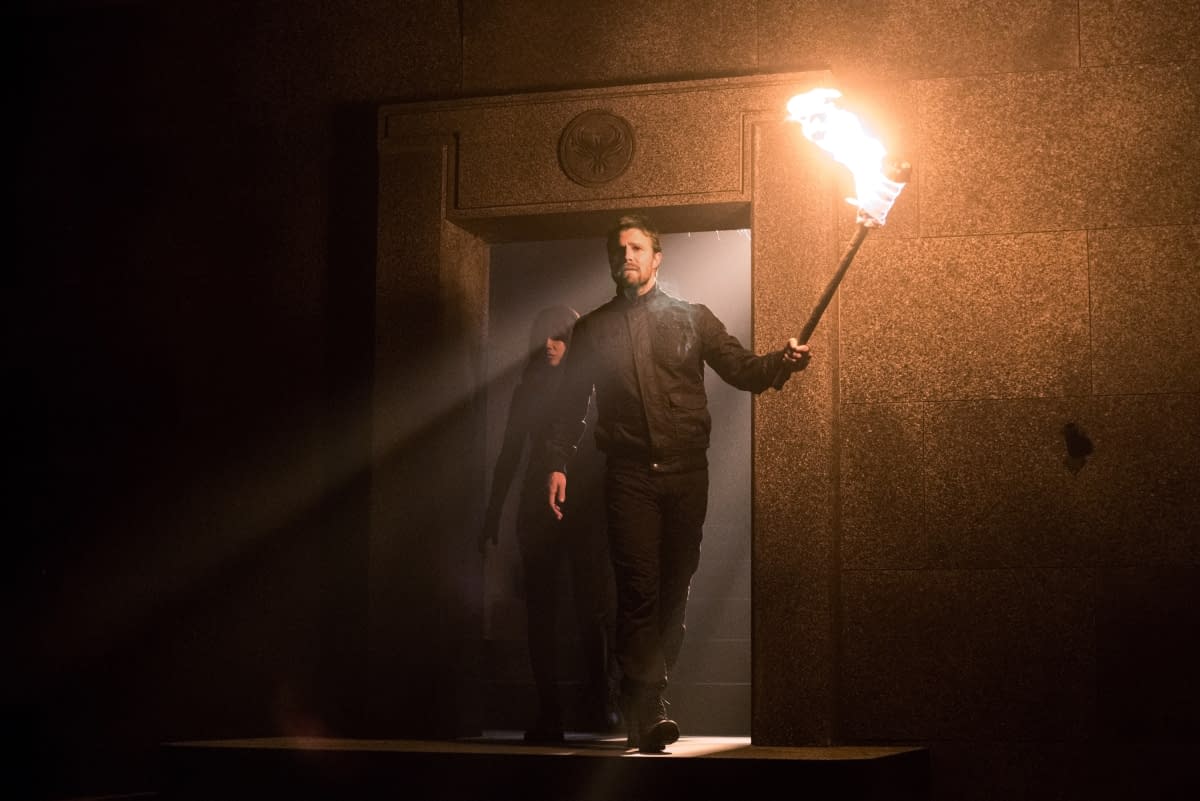 It looks like they found whatever macguffin they're looking for, and now the entire League is watching them. . . decode it?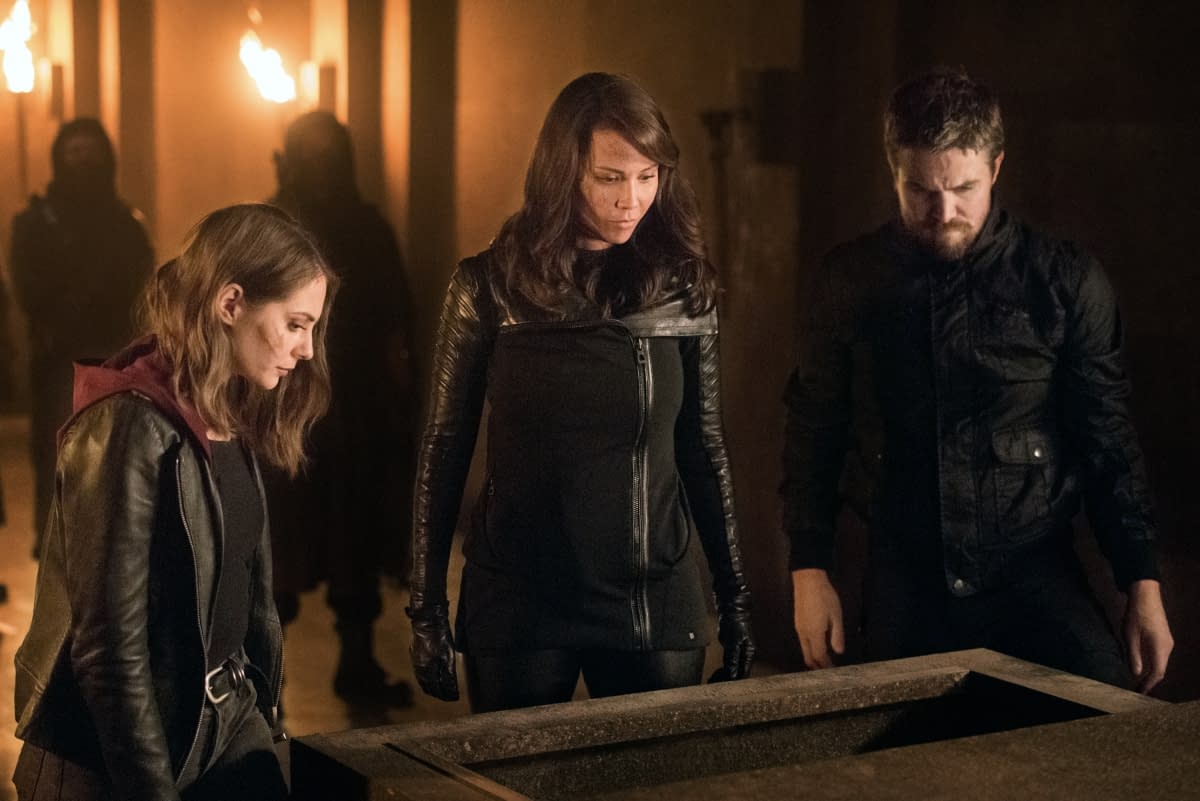 Meanwhile, in the future, Mia (Katherine McNamara), Zoe Ramirez (Andrea Sixtos), and Connor Hawke (Joseph David-Jones) continue to get into trouble with the Deathstroke Gang.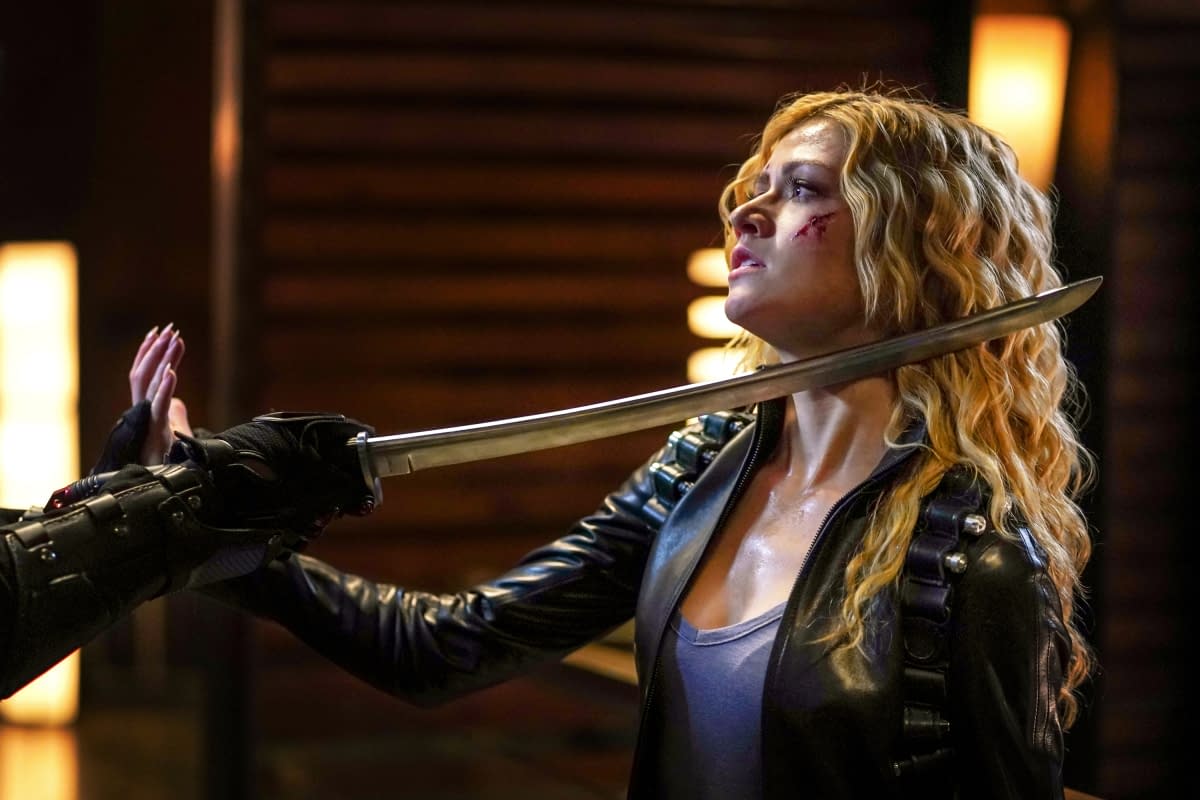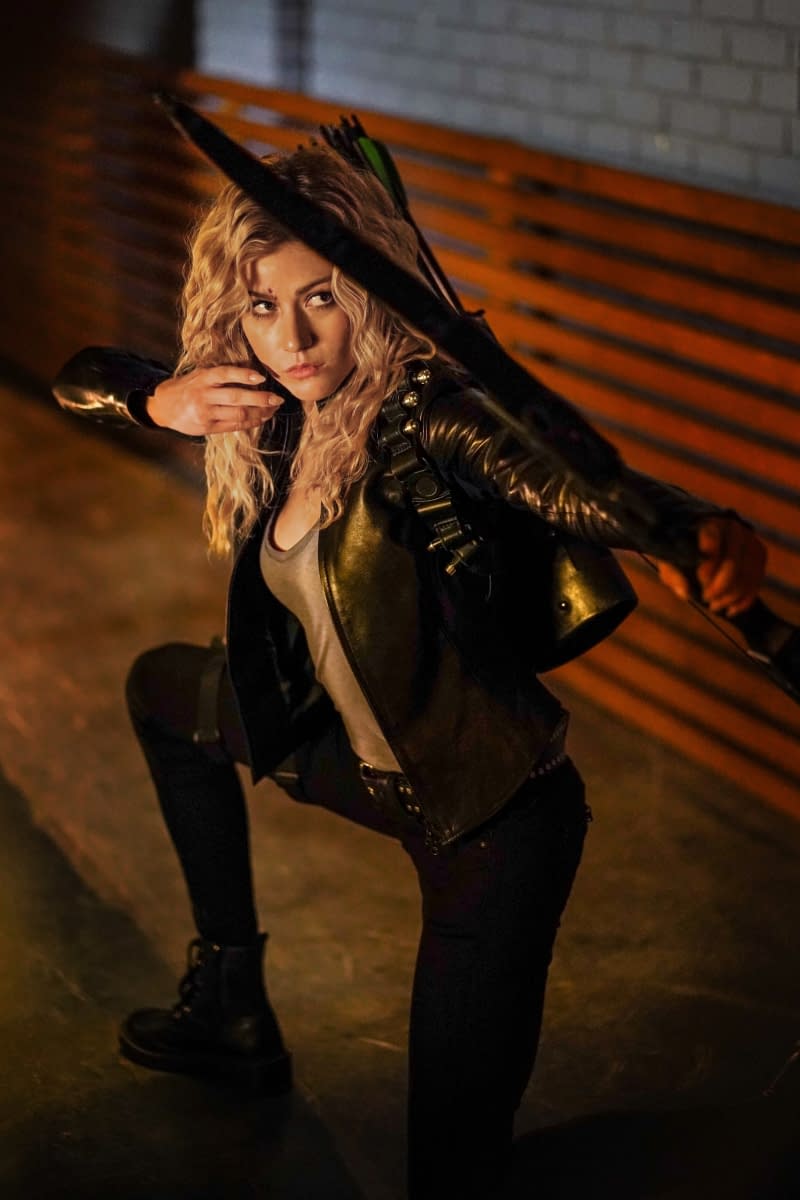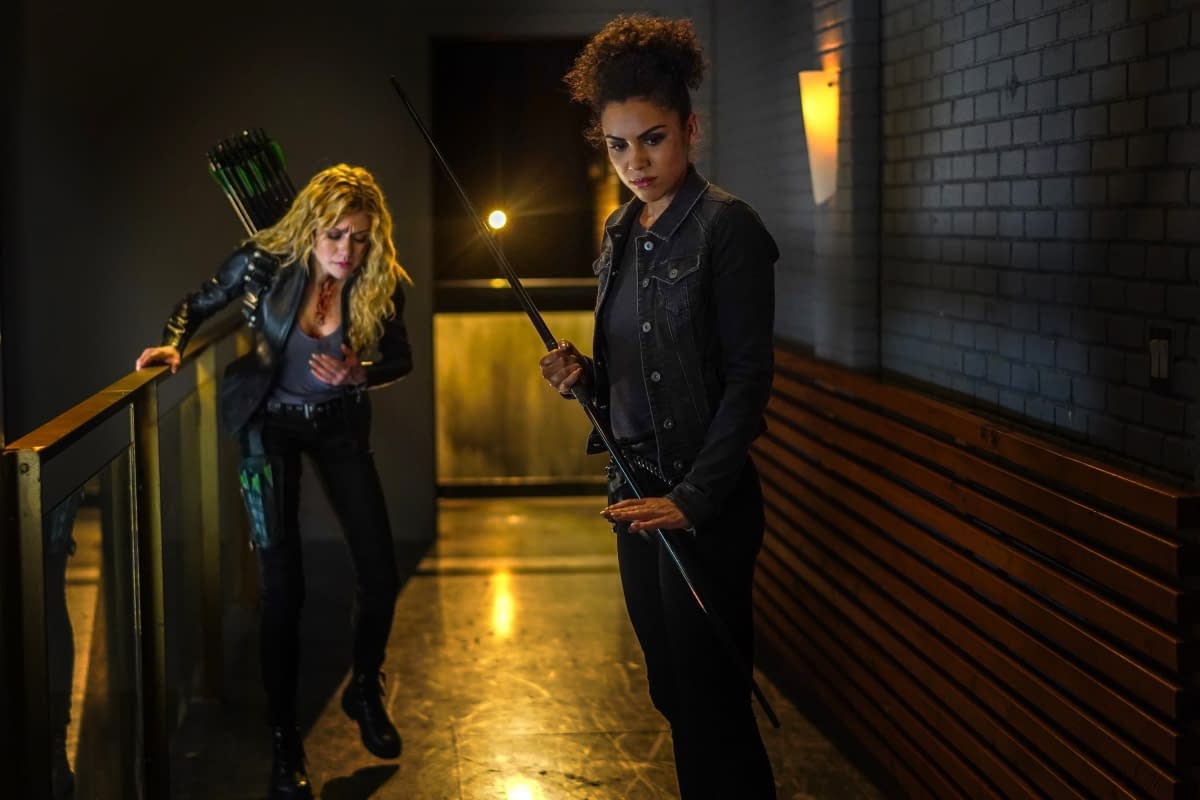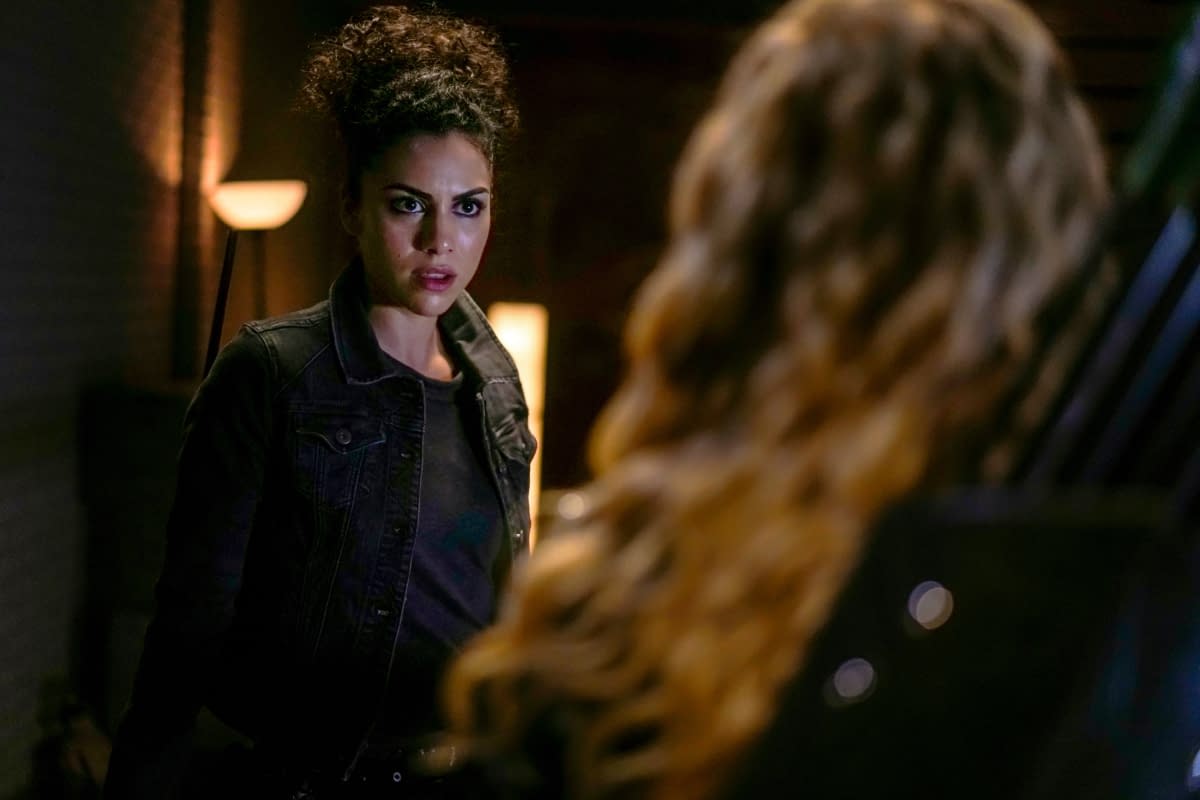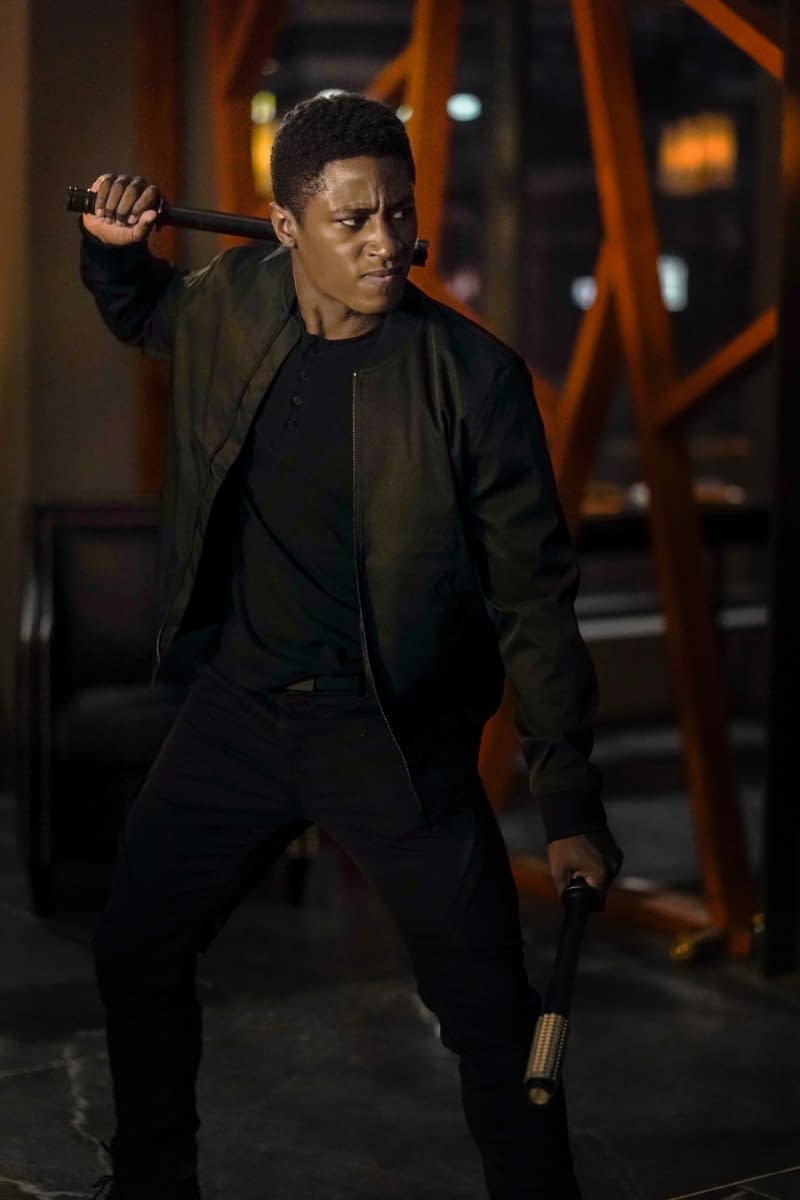 Let's hope these future scenes start to congeal into a more cohesive whole, especially if they're expecting to spin off "Green Arrow and the Canaries" as its own show. I love these kids and I like the concept for the show, but give me something that makes me want to watch them, not just wish I could get back to Oliver in the main story.
"Leap of Faith" airs on The CW Tuesday, October 29 at 9pm ET/8 CT.
Enjoyed this article? Share it!