Big Finish's 'Doctor Who: The Tenth Doctor Adventures Volume 03' Reunites David Tennant, Catherine Tate
Big Finish Productions has released Doctor Who: The Tenth Doctor Adventures Volume 03, the third in a series of new audio dramas featuring David Tennant as the Tenth Doctor and Catherine Tate as companion Donna Noble.
This time, the cast also includes Bernard Cribbins as Donna's grandfather Wilf Mott and Jacqueline King as Donna's mother. Nicholas Briggs, who has voiced the Daleks, will also voice the Judoon: everyone's favourite Rhino-headed recurring space fascist cops from the television series. This is full-on fan service for everyone and anyone who ever loved Tennant and Tate's season of Doctor Who.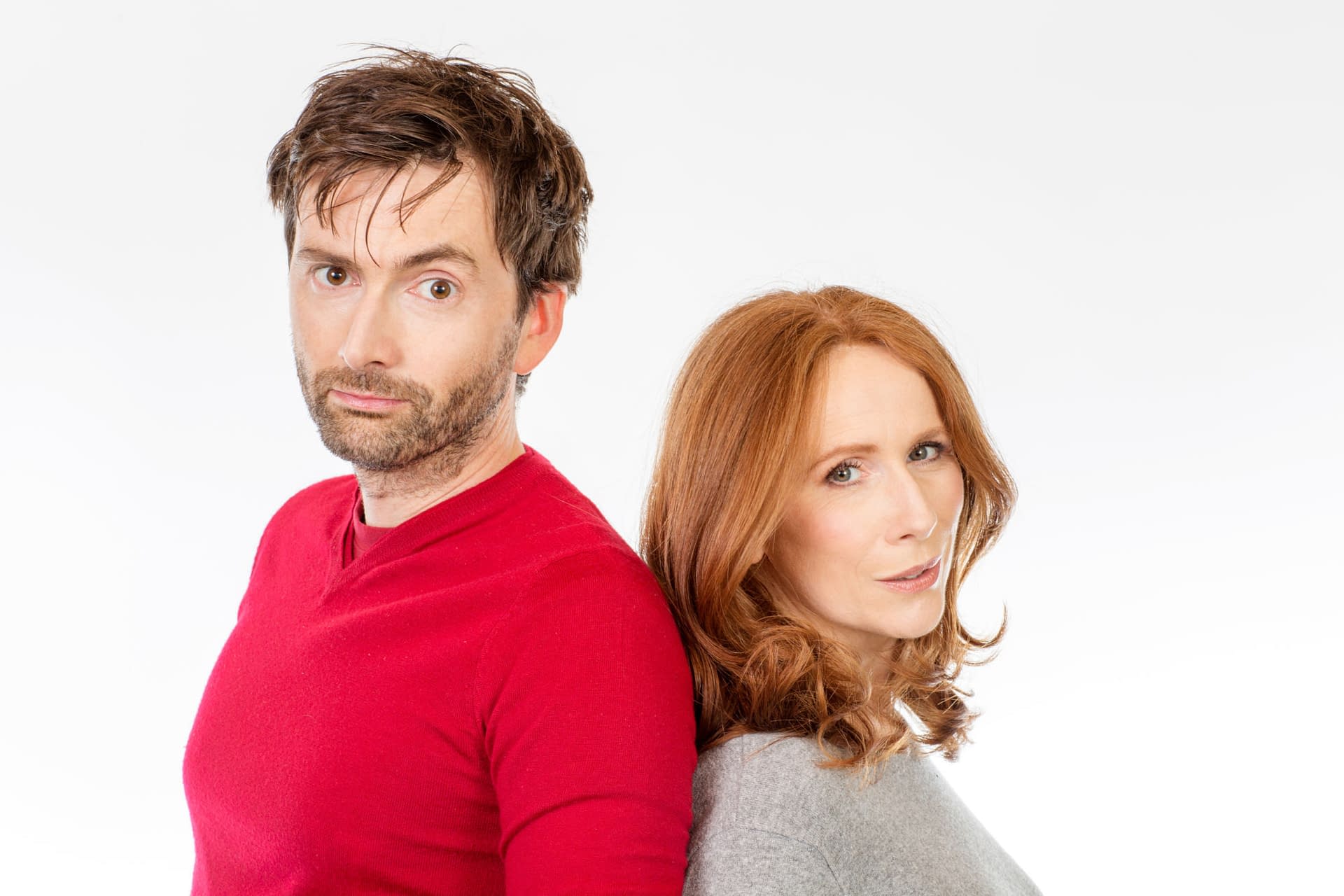 Lend your ears to the trailer:
Big Finish knows better than anyone how to produce fan-favourite comfort food stories that recreate the feel of the original TV show. They get writers who know how to write to the show's strengths and hire the original actors whenever they can. Their audio dramas are officially licensed fan fiction and more power to them.
The boxset features three new stories – here's a look: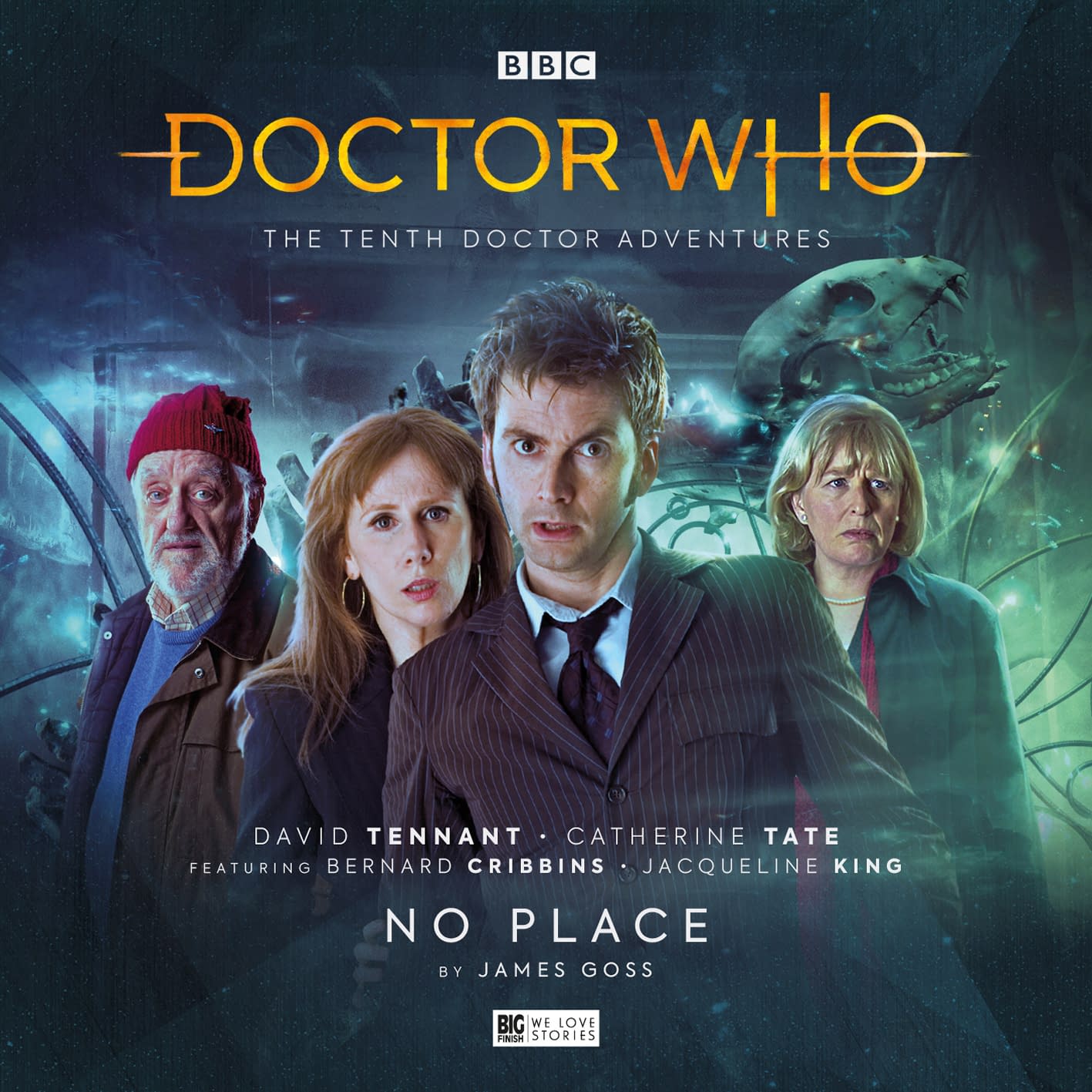 3.1 "No Place" by James Goss
It's 'Haunted Makeovers!' The home improvement show with a spooky twist.

The Noble family are hoping to cast out a few spirits along with the old bathroom suite. Presenter Justin joins Donna, Wilf, Sylvia and the Doctor for the latest edition of his reality TV series.

Of course, Justin knows that any supernatural phenomena can be faked. Ghosts can't possibly be real. Can they..?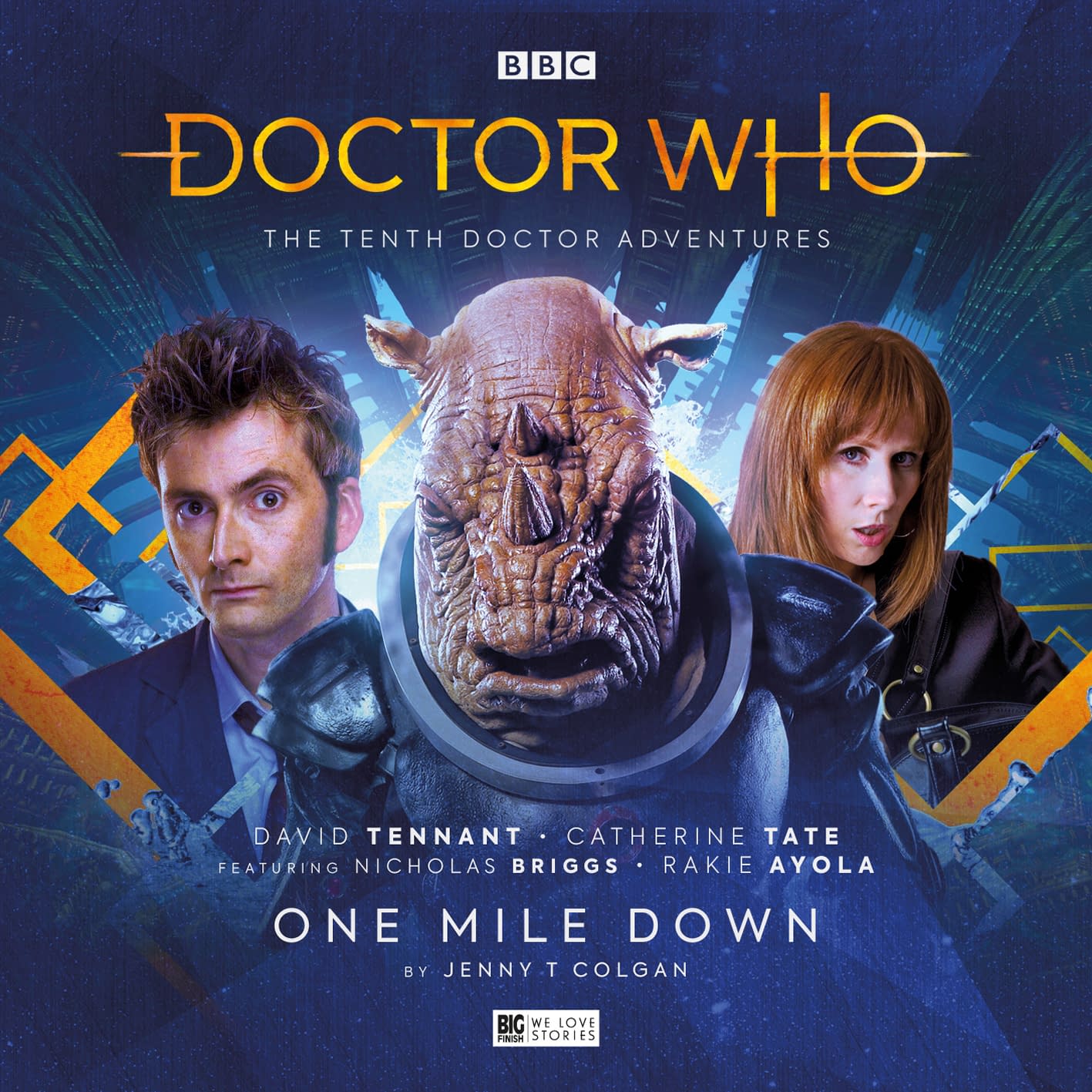 3.2 "One Mile Down" by Jenny T Colgan
Donna and the Doctor take a holiday in the beautiful underwater city of Vallarasee.

Things have changed since the Doctor last swam through. Vallarasee is now enclosed in an airdome, with Judoon patrolling historic sites. Now, instead of tourists wearing breathing-helmets, native Fins are forced to adapt.

But leaks are trickling into the dome. The Judoon must be persuaded that disaster is imminent, or thousands will be trapped, as the waters rise…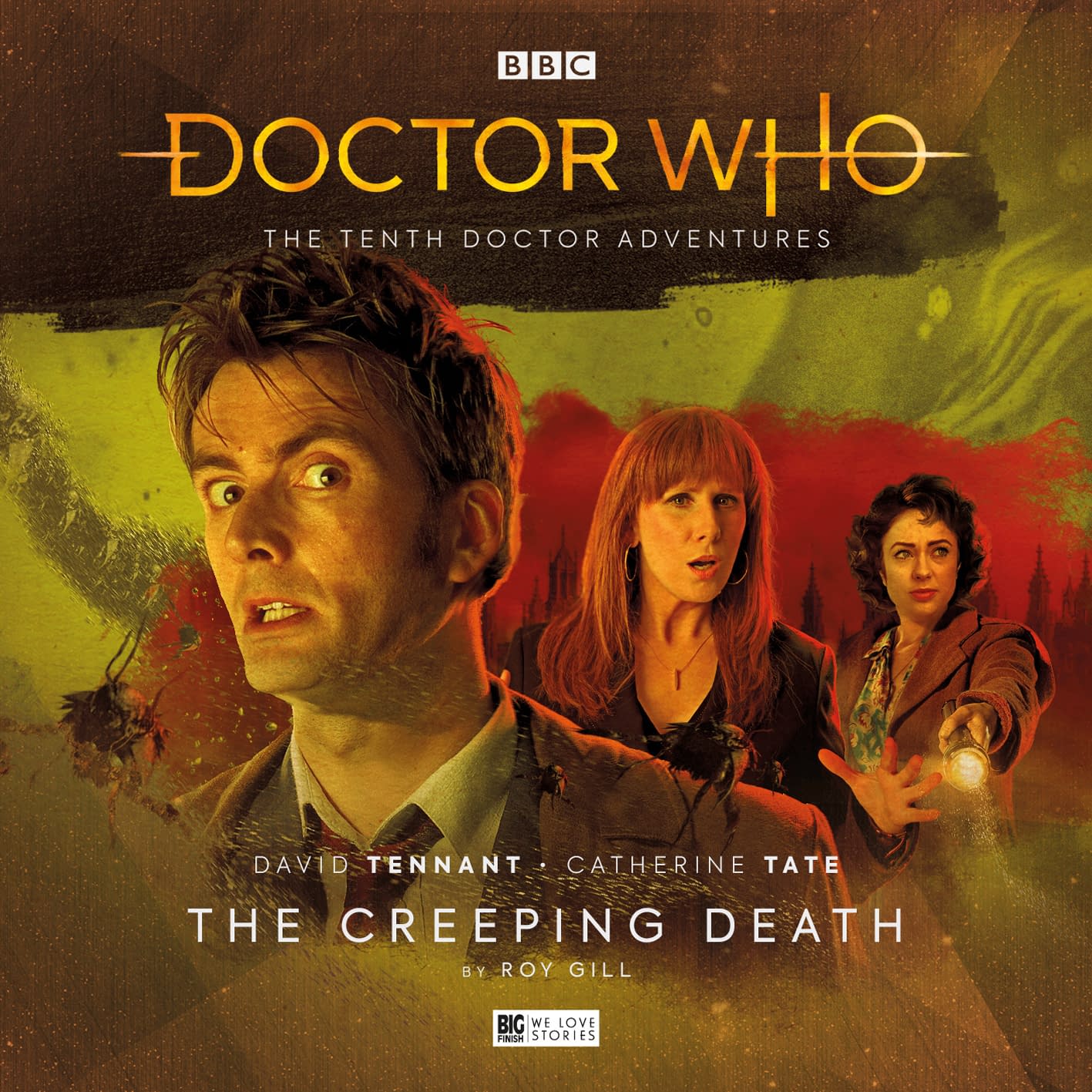 3.3 "The Creeping Death" by Roy Gill
London, 1952, and a deadly smog envelops the capital.

But something even more dangerous – and alien – is hiding within the mists.

When the Doctor and Donna get lost in the fog, they find a motley group of Londoners trying to make their way home.

Very soon, the stakes are raised, as death creeps along fume-choked streets, and not everyone will make it out alive…
The five-disc deluxe slipcase edition is available exclusively from Big Finish. Limited to 5,000 copies, it includes a bonus disc of behind-the-scenes interviews and a new documentary, David Tennant at Big Finish. Tennant has a long history with Big Finish, having acted in their audio productions ever since the 1990's – long before he was cast as the Doctor. He even played the lead in their audio adaptation of Bryan Talbot's seminal graphic novel The Adventures of Luther Arkwright.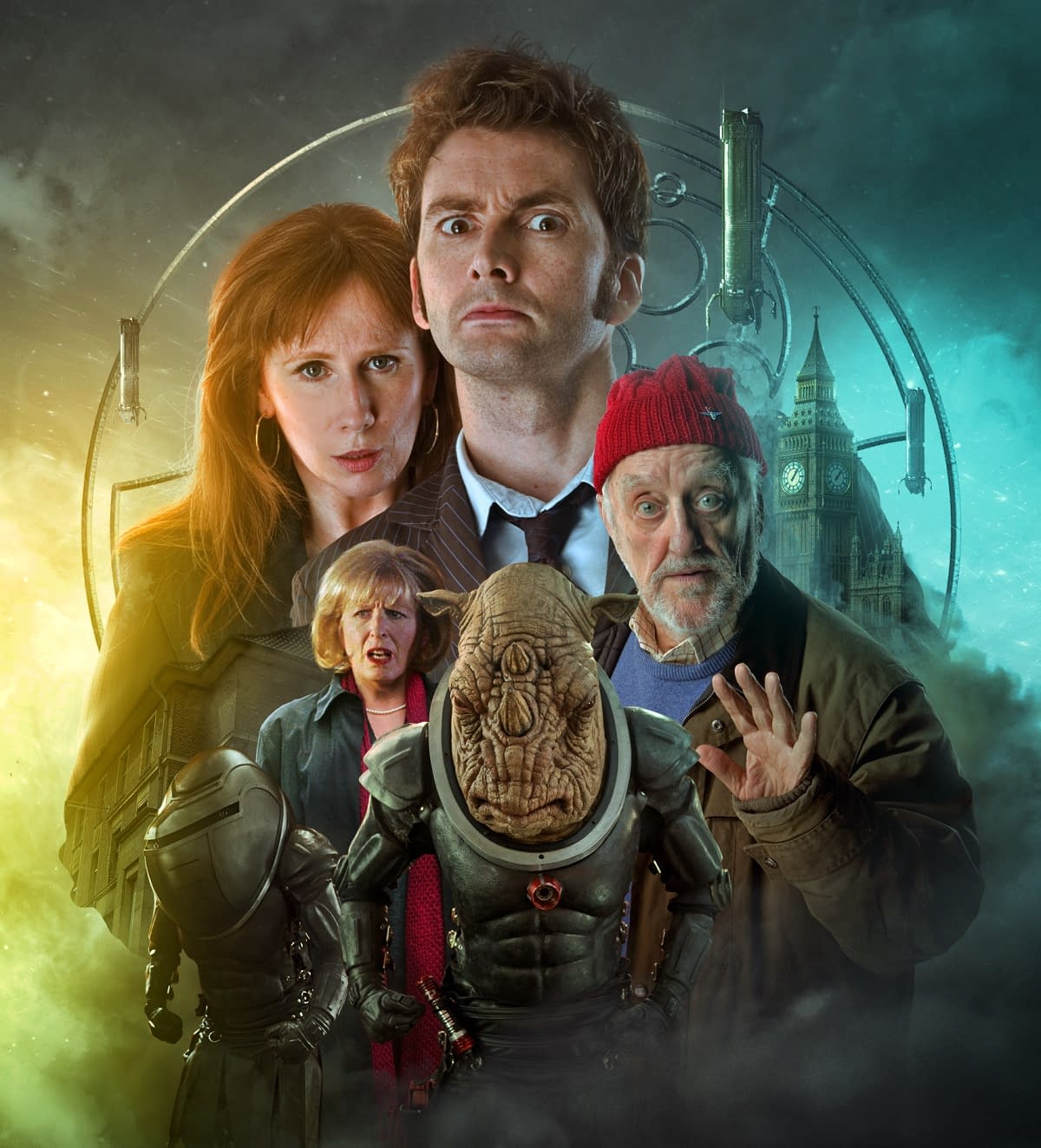 To order Doctor Who: The Tenth Doctor Adventures Volume 03 as digital download or disc, head on over to Big Finish Productions.