Where in the World is the 'Carmen Sandiego' Trailer? Right Here!
"You want the whole story?"
Then Netflix has what you're looking for with the release of the official trailer for its new animated series based on the computer game and television franchise, Carmen Sandiego – set to premiere on the streaming service on January 18th.
In this new iteration, the titular Carmen (Gina Rodriguez) gets a backstory: she's a thief recruited by V.I.L.E. (Villain's International League of Evil) and trained as a burglar – and presumably assassin – though the trailer keeps that understandably vague considering it's a children's cartoon.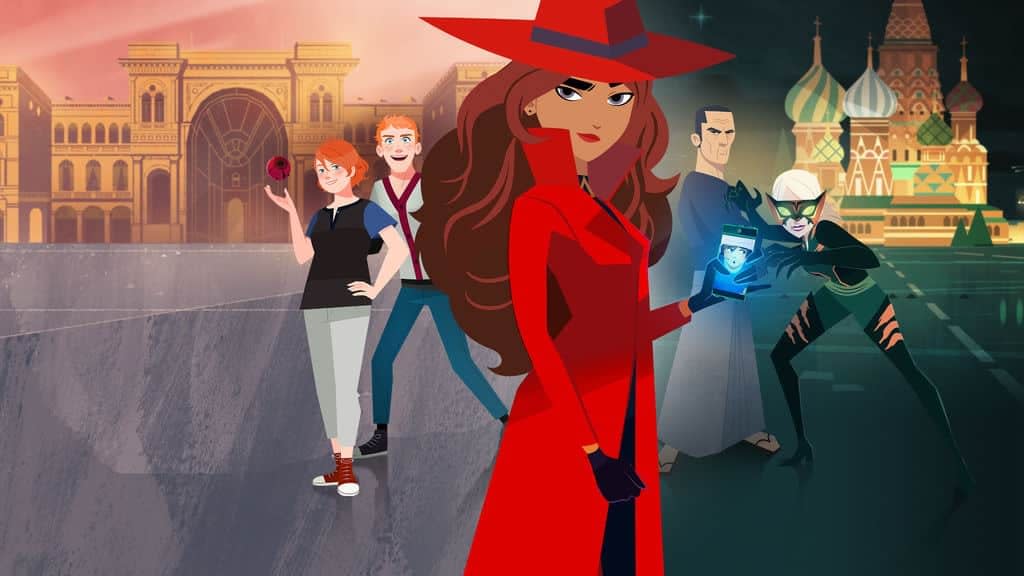 After realizing that "stealing lives" was over the line, she became a criminal with a cause: steal any valuable artifacts and items that V.I.L.E. may want before they get to them, so they can't ruin anymore lives or further their villainous cause. Stranger Things star Finn Wolfhard voices a character named Player, who appears to be Carmen's tech-savvy accomplice.
With an animation style and story similar in tone to DC SuperHero Girls, here's the official Netflix trailer for Carmen Sandiego:
The trailer raises so much questions – and appears to answer a few, too. From the trailer, we see her in her signature red trench and fedora, but will the show maintain the original series' educational focus on geography and world culture and artifacts that the original content did?
Avid fans of the original everything, though, know there's one last question that needs to be asked:
"Where in the world is Carmen Sandiego?"
Well, from what we've seen in the trailer, she's in San Francisco, Ecuador, India, Peru, Paris, and Indonesia – but there's certain to be more.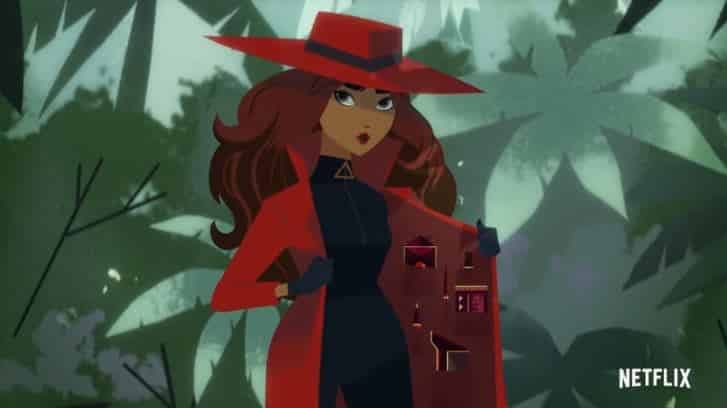 What do you think about the reboot? Are you excited to see a new generation introduced to Carmen Sandiego?
Or do you think the original should've been left alone?
Make sure to comment below and let us know your thoughts – and don't forget to find out exactly where in the world Carmen Sandiego is when she escapes to Netflix on January 18th!