"Doctor Who": New Big Finish Audio Drama Gets The (Paternoster) Gang Back Together [PREVIEW]
For fans of BBC's Doctor Who, it's just the kind of news you want to hear as you await Series 12 in 2020. Madame Vastra (Neve McIntosh), her resourceful wife Jenny (Catrin Stewart), and their faithful servant and armorer Strax (Dan Starkey) the Sontaran are back and "Victorian London will never be the same again!"
Big Finish Productions have brought back Doctor Who fan favorites Vastra, Jenny, and Strax once again for an impressive new run of adventures. The all-new stories follow the Gang as they investigate unusual happenings in London at the dawn of the 20th Century. Hinting at what is to come, Big Finish had this to say about the series:
"They'll have to cope with the capers of the Bloomsbury bunch! This intergalactic alien trio, comprising a Sontaran (with Christopher Ryan once again playing a Sontaran) and human couple and their Silurian female servant, will be causing trouble in London – and this town isn't big enough for two extraterrestrial gangs"
The Paternoster Gang: Heritage 1 is the next collection of stories (available now), and includes: 1.1 "The Cars That Ate London" written by Jonathan Morris, 1.2 "A Photograph to Remember" written by Roy Gill, and 1.3 "The Ghosts of Greenwich" written by Paul Morris. Heritage 2, 3 and 4 are available for pre-order ahead of their release in October 2019, March 2020, and October 2020, respectively. You can also catch a preview and audio sample from the collection below.
The actors themselves seem just as excited as the fans are to see the return of The Paternoster Gang. McIntosh gives listeners a taste of what to expect, stating "At last our fans will get more adventures with The Paternoster Gang and will find out more about how we came to be!" Stewart is also excited to be called back into action:
"I genuinely would have loved to have been back for more in Peter Capaldi's time as the Doctor. The audio series is a great idea as you can explore so much more than you can on the television. I'm really excited!"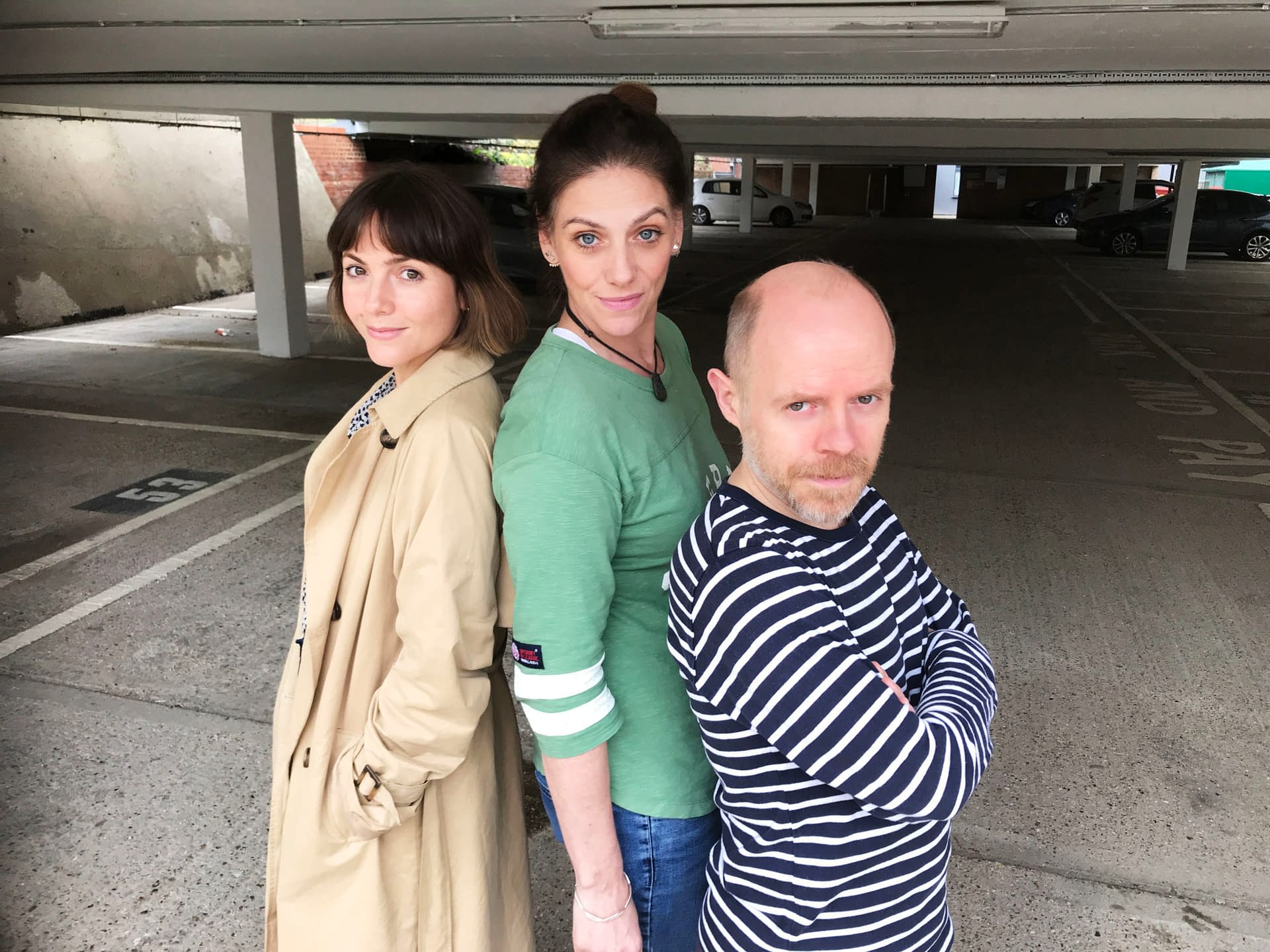 Longtime fans of Doctor Who will be delighted with the return of Madame Vastra's connections and intrigue, Jenny's fighting skills, and Strax's weapons overkill. In fact, Dan Starkey had a little trouble leaving Strax in the studio when he was quoted saying:
"Remain calm, human scum! Strax need no longer sulk and polish his grenades! It'll be a pleasure to get the gang back together: Big Finish listeners can be assured that we'll be in full prosthetics and restrictive Victorian tailoring in studio to get right back into the Paternoster Row vibe! Can't wait to get started!"
As Doctor Who fans make the long slog through 2019 without any new television episodes, it is exciting to once again have some kick-ass lady adventures to look forward to. I'll see you on Paternoster Row!
Victorian London harbours many secrets: alien visitors, strange phenomena and unearthly powers.

But a trio of investigators stands ready to delve into such mysteries – the Great Detective, Madame Vastra, her resourceful spouse, Jenny Flint, and their loyal valet, Strax.

If an impossible puzzle needs solving, or a grave injustice needs righting, help can be found on Paternoster Row.

But even heroes can never escape their past…
1.1 The Cars That Ate London! by Jonathan Morris
The advent of electric carriages on London's streets causes a stir – until they start careening out of control. Elsewhere, factory workers lose their senses, while a brand-new power plant suffers mysterious outages.

Genius industrialist Fabian Solak has a vision of the future – free from pollution, running on clean electricity. But Madame Vastra knows such ideas are ahead of their time…
1.2 A Photograph to Remember by Roy Gill
The Paternoster Gang are shocked to discover a rival group on the streets. A Sontaran, a Silurian and a human – only their intentions are not quite so noble as Madame Vastra and friends.

And when the recently-photographed dead begin to return home, strangely altered, will this 'Bloomsbury Bunch' be more of a help or a hindrance?
1.3 The Ghosts of Greenwich by Paul Morris
Strange things are happening to the people of Greenwich. Phantoms of the living appear, while others are aged beyond their years. A cloaked figure stalks the streets, and time is out of joint.

Vastra, Jenny and Strax find all clues point towards the Meridian Line. Beneath the Royal Observatory lies a secret – something terribly ancient and horribly dangerous…
"The Paternoster Gang: Heritage 1" – as well as a number of other Paternoster Gang titles – are available now from Big Finish.