Doctor Who's Susan Foreman: The Story of The Doctor's Granddaughter and First Companion
The BBC's official Doctor Who Channel on YouTube just released "The Story of Susan Foreman", a fun video telling the story of Susan, the Doctor's granddaughter and his first companion on his travels in the TARDIS.
Originally portrayed by Carole Ann Ford, Susan appeared in the original series of Doctor Who when it premiered back in 1963. You could say she was the original "genius teenager" on a British TV series: an alien who was much smarter than anyone she met on Earth, including her secondary school teachers Ian and Barbara.
Susan is actually the reason the whole premise of the show got its start. Shocked and puzzled by her deep knowledge of history and science–even more than their own–Ian and Barbara decided to find out how she could be so smart and also check to see if she was all right.
When they followed her home to the I.M. Foreman junkyard and suspected a mysterious old man of holding her prisoner (which would have been what we now call child abuse), they would have been obligated to alert the law and social services. That mysterious old man, of course, turned out to be her grandfather and The Doctor. He takes them prisoner and whisks them all off through Space and Time for the next few seasons where they had all kinds of adventures, forming the entire format of the show that has lasted over 50 years to this day.
In fact, you could say that new showrunner Chris Chibnall has brought series 11 back to the original version of the show: the Doctor travels with two or three companions and working as team, instead of emphasizing the romantic tension between the male Doctor and his younger female companion. Chibnall is also moving closer to the show's original brief to educate young viewers about major historical events.
Even though it's been decades since Susan showed up in the show–the last time being the Five Doctors crossover special back in 1983–she is still an extremely popular companion. Many fans have been hoping she would make an appearance on the show, preferably played by Ford again. Her presence is still felt on the show, with the Doctor often mentioning her in passing and the 12th Doctor keeping a photo of her on his desk at the university where he was teaching. In the TV movie An Adventure in Space and Time, which told the story of first Doctor William Hartnell, Ford was played by Claudia Grant, who has since gone on to play the role in Big Finish Production's new audio dramas featuring the First Doctor and his companions.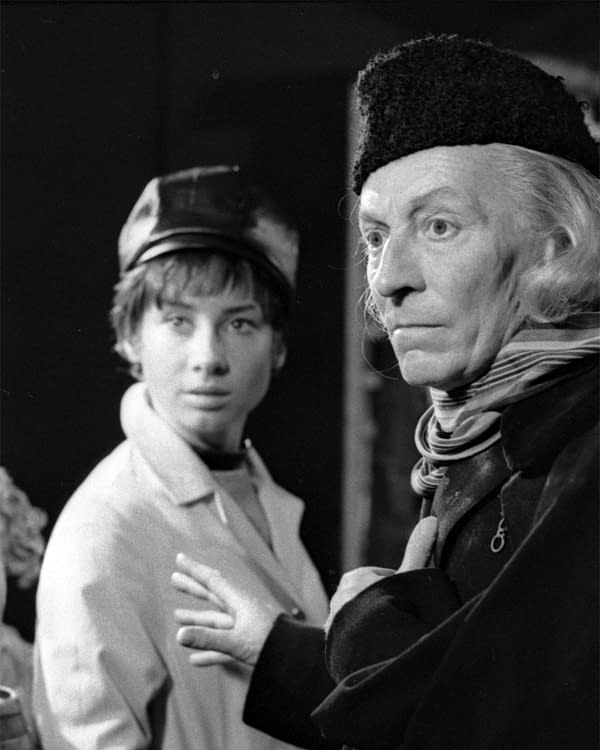 The video is a promo for the upcoming Doctor Who companion book The Women Who Lived: Amazing Tales for Future Time Lords, about all the women the Doctor has ever traveled with and met, from Susan to Queen Elizabeth to Tegan to Romana to Rose to Missy to Amy Pond to River Song. You name them, they're all here in this book.
There's another good reason to draw attention to this video–it gives us an opportunity to give credit to the artists who drew the illustrations for this video and whose work is featured in the book. Some of them are known comics artists, but they all deserve more mainstream attention:
Artists: 1. Lara Pickle (0:00) 2. Dani Jones (0:33) 3. Caz Zhu (1:01) 4. Mogamoka (1:26) 5. Rachael Smith (1:48) 6. Kate Holden (2:18) 7. Sonia Leong (2:43) 8. Gwen Burns (3:10)
Doctor Who: The Women Who Lived: Amazing Tales for Future Time Lords is now available at bookshops and online.