HBO's Paterno: A Look at Al Pacino as Controversial Penn State Coach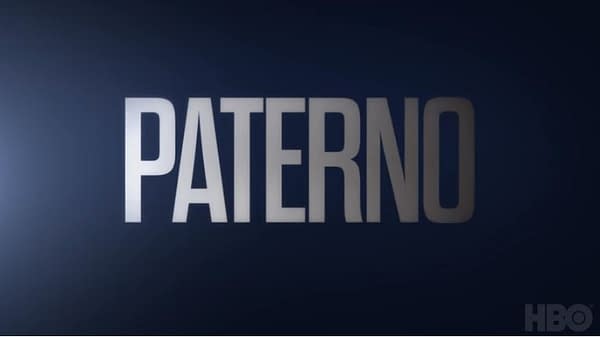 Viewers finally received the first official trailer for HBO Films's Paterno, Al Pacino's long-awaited portrayal of legendary and controversial Penn State football coach Joe Paterno. Directed by Barry Levinson (Rain Man, Wag The Dog) and written by Debora Cahn (Homeland, Vinyl) and John C. Richards (Sahara, Nurse Betty), the film is set to debut on Saturday, April 7th at 8 p.m. ET.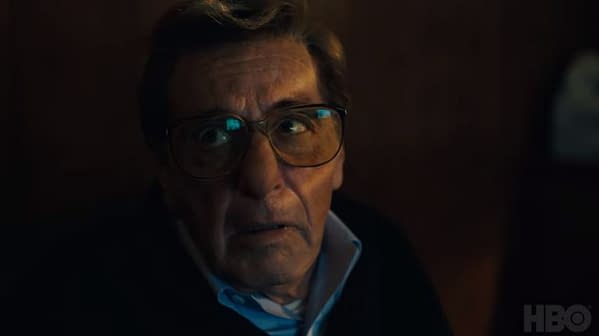 The film is not meant to be a biography of Penn State's Paterno, instead focusing on the coach's final days in the aftermath of the Jerry Sandusky sexual abuse scandal. Once renowned for having the most wins of any coach in college football history, Paterno's legacy is challenged as he is forced to face questions about the institution's failure to protect the victims and his own complicity in the systemic cover-up. In 2011, Paterno was dismissed by Penn State in light of the fallout from the scandal; and would pass away due to health complications in 2012.
Paterno also stars Riley Keough as Sara Ganim; Kathy Baker as Sue Paterno; Greg Grunberg as Scott Paterno; Annie Parisse as Mary Kay Paterno; Larry Mitchell as Jay Paterno; and Ben Tyler Cook as Aaron Fisher.
Here's a look at the first official trailer for HBO's Paterno:
Paterno is a Levinson/Fontana production of a Barry Levinson Film; executive produced by Levinson, Jason Sosnoff, Tom Fontana, Edward R. Pressman, Rick Nicita and Lindsay Sloane. Amy Herman produces, with the film produced in conjunction with Sony Pictures Television.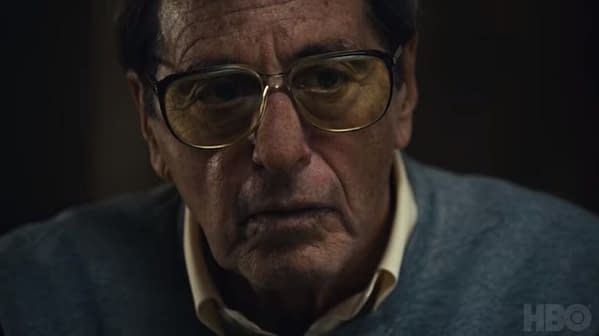 During HBO's presentation at January's Television Critics Association's (TCA) press event, Pacino stressed that the film not only addresses what the coach knew but also what he did (and didn't do) with that information:
"The question isn't just what he knew, it's what he did about it. I think he knew there were complaints. He knew there were rumors. […] I don't think he was very fond of Sandusky, for whatever reasons — I think there were other reasons."

"He did act upon it. He did say he thought someone should look into this. [But] a guy like Paterno — he's like an emperor, he's like a king. He didn't take up with it because it was out of his control. And I think this is a character who's used to control."