"GLOW" Season 3: Alison Brie, Betty Gilpin on Ruth/Debbie Dynamic, Their "The Graduate" Ending
The third season of GLOW bodyslammed its way onto Netflix last week, and Alison Brie and Betty Gilpin are unpacking their characters' journey and where things may land heading into (a potential) fourth season. In a recent interview, the ladies discussed how the main relationship of the series – the "will they, won't they" – is Debbie and Ruth's friendship, which is torpedoed basically two scenes into the pilot episode.
When talking about the onscreen relationship between Ruth and Debbie, Brie opened up about how appearing in a series where two female characters are the focus is a refreshing change:
"It's so fun having two women be the central characters and relationship of the show. So often, we do those scenes with men. I feel like we're constantly acting opposite men and doing romantic and deep meaningful scenes with them, and then with women you're doing funny scenes where you're talking about the men. (Laughs.) It's been so gratifying to be able to look into Betty's eyes and play these really deep, meaningful scenes opposite her. To get to play these nuanced scenes where it feels like theater. Betty is so f**king talented, I feel like I'm learning from her constantly and that I'm becoming a better actress just by getting to work opposite her."
Onto the ending of season 3, where the friend relationship between Debbie and Ruth comes to a fork in the road in a big rom-com way – Gilpin emphasizes that the decisions made weren't just for storyline purposes – they reflect life:
"Even today I was thinking, 'What is our Graduate ending to this whole thing?' But the [season three ending] is not just a cliff-hanger device. That scene is so true to female friendship where you're simultaneously seeing your best friend so clearly and rooting for them, and knowing exactly what's best for them and sometimes you're dead wrong. It's like being in a family where your parent could describe you one way for who you truly are, but there's also a side of you they can't see or fathom. You often have to break away from that person in order to achieve whatever buried dream that is. And I think that Ruth needs to break free from Debbie in order to be truly free."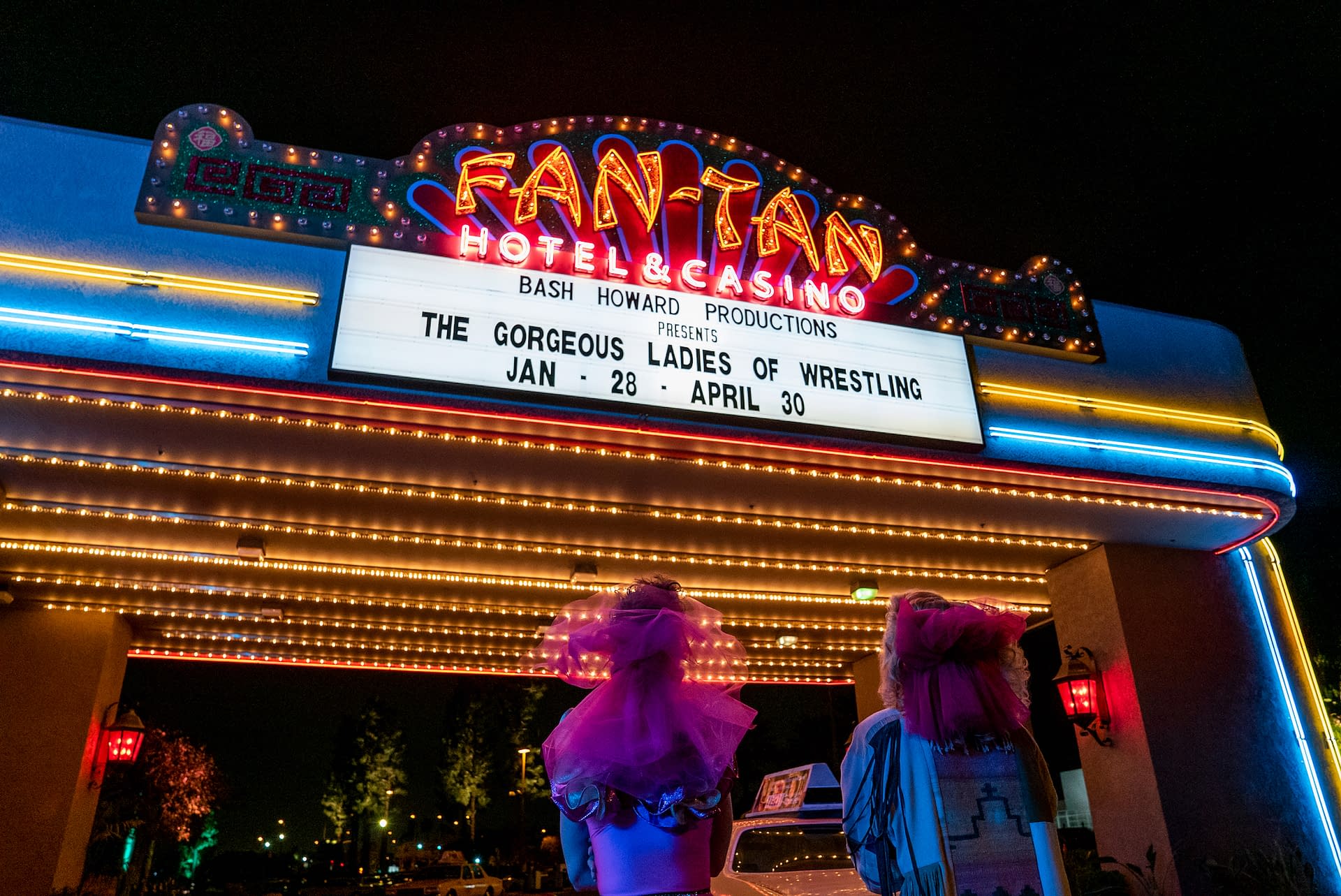 GLOW season 3 follows the "Gorgeous Ladies of Wrestling" as they take up residency in Las Vegas with a performance contract. It's a season of female empowerment in 1986, a time when sexism in the workplace was as massive an issue as ever. GLOW season 3 is the continued story of a group of women struggling to find the place where they belong and thrive – and find it among each other.