The fine folks at FOX decided to give Gotham a week off after five demented, unhinged, and unhindered episodes last week, giving fans a peak into a future without our favorite show. While we didn't riot, it wasn't a pretty experience, with all of the sweating, calling everyone "old friend," and shooting finger guns into the air every time we walked into a room. Luckily, there is a new episode of Gotham coming to us this week so our friends and neighbors can relax (a little) this Thursday.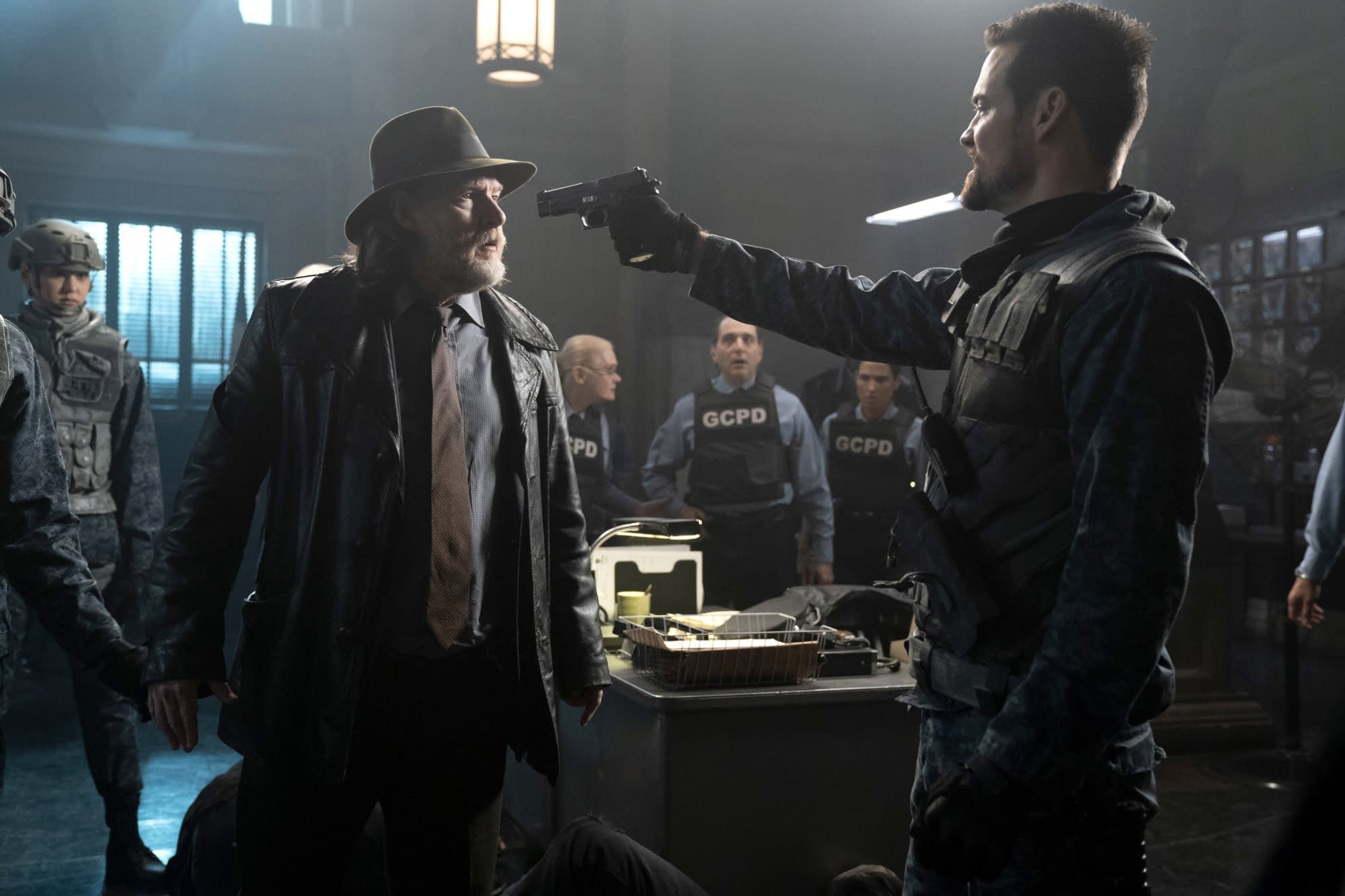 Gordon (Ben McKenzie) is up to his clean-shaven upper lip in trouble, on the run from a mind-controlled Riddler (Cory Micheal Smith) courtesy of his "old friend" Eduardo Durance (Shane West). Eduardo was supposedly in town to help Gordon restore law and order to the streets of Gotham, but we know better: he's there to get hopped up on wacky sauce and turn into Bane. We know it's coming. How? Because this trailer told us so…
https://www.youtube.com/watch?v=ELaO2q9z8aQ&list=PLr5xdVw1KkGswBhLmHR1AHU4xhBh3T9dr&index=2&t=0s
Gotham s05e06 "13 Stitches": Gordon assembles an unlikely team to protect Gotham from Eduardo Dorrance (guest star Shane West) and his Delta Force. Just as Lee Thompkins resurfaces, Barbara reveals shocking news that will change Gordon's life forever. Meanwhile, Selina and Penguin team up to outsmart fellow villain Magpie (guest star Sarah Schenkkan)
Now unless they're bringing on some unknown Gotham villain, we know Bane is coming, Bruce is beating up thugs (it's his new hobby, give the kid a break), and that Ecco/Harley (Francesca Root-Dodson) is still running amok. That's a lot to cram into a single episode, but we're pretty sure the Gotham writers room has more in store for us, too.
We're only a week away from Gotham's take on the infamous showdown at the Ace Chemicals plant, which leads to the incident that truly transforms the Joker into "The Clown Prince of Crime" in most of the Batman mythos.
Is Jeremiah Valeska (Cameron Monaghan) going to somehow become even more unhinged?
How is this confrontation going to effect Bruce Wayne's (David Mazouz) already fragile grasp on reality?
We swear that poor kid is only a couple bad experiences away from sad fashion choices…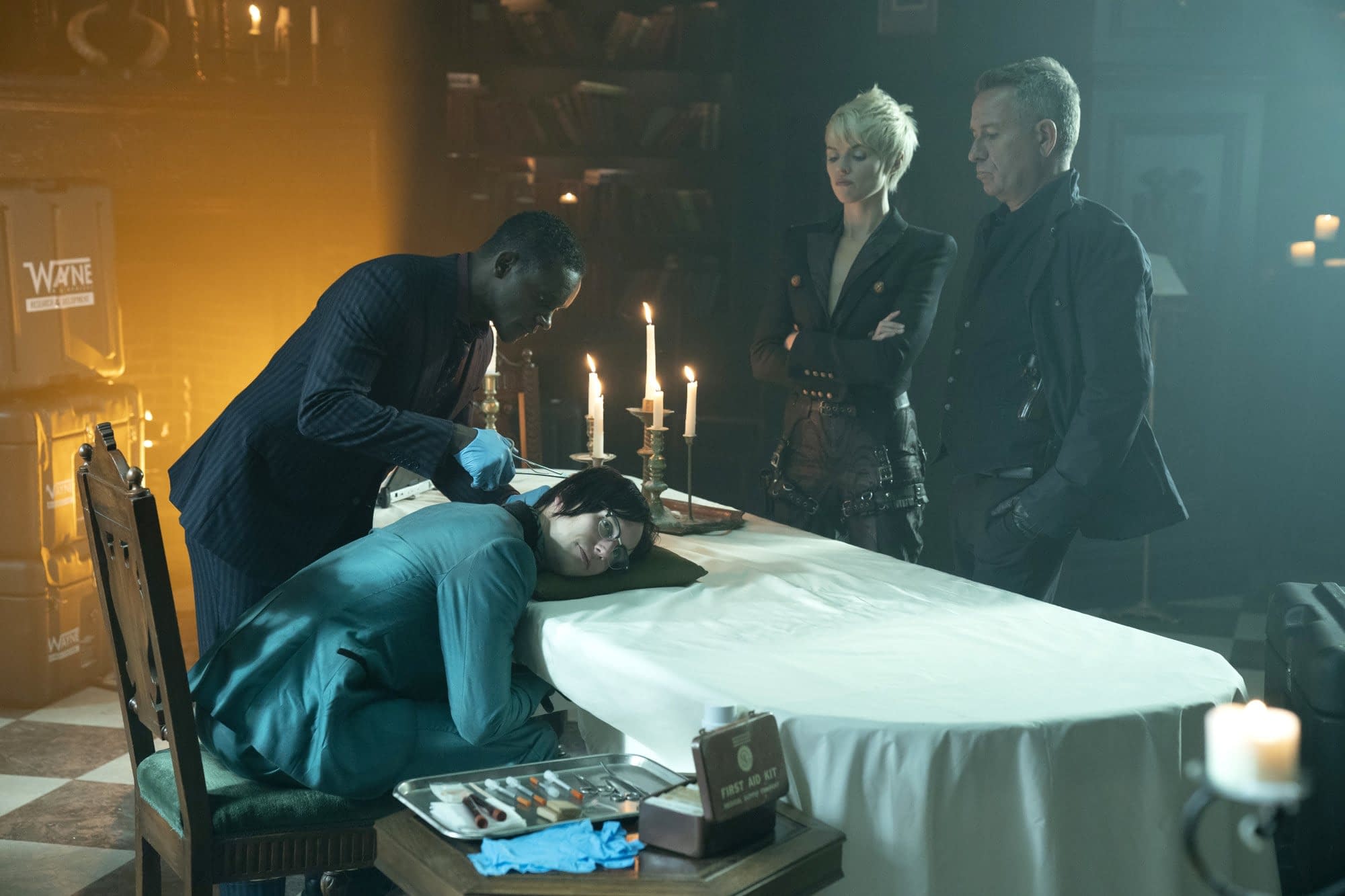 FOX's Gotham "13 Stitches" airs on February 14 – which is a really sweet Valentine's Day gift.
Thank you, FOX! We'll love you forever!
To fit the theme, here are a few more "valentines" to get you in the mood for Thursday…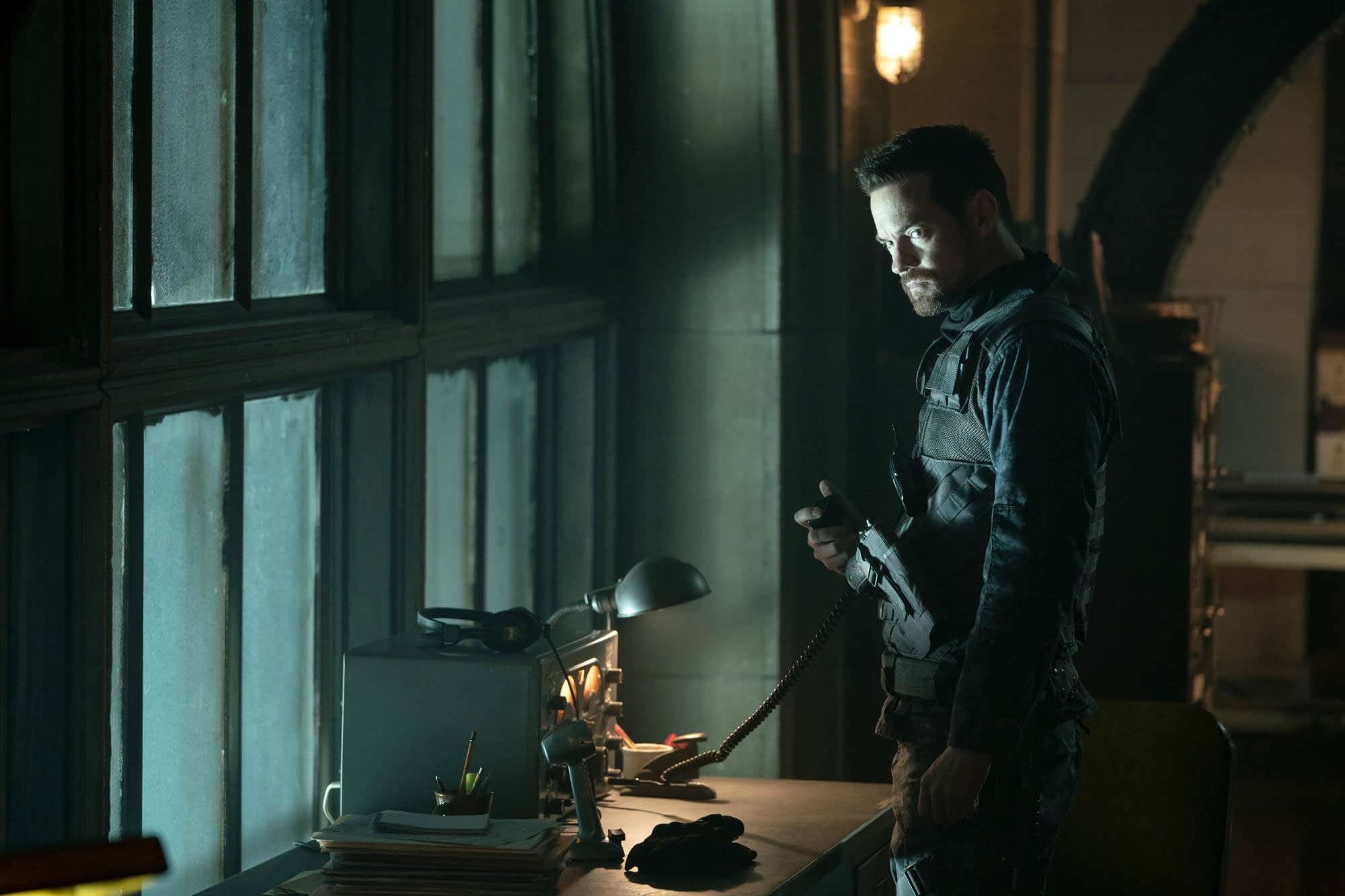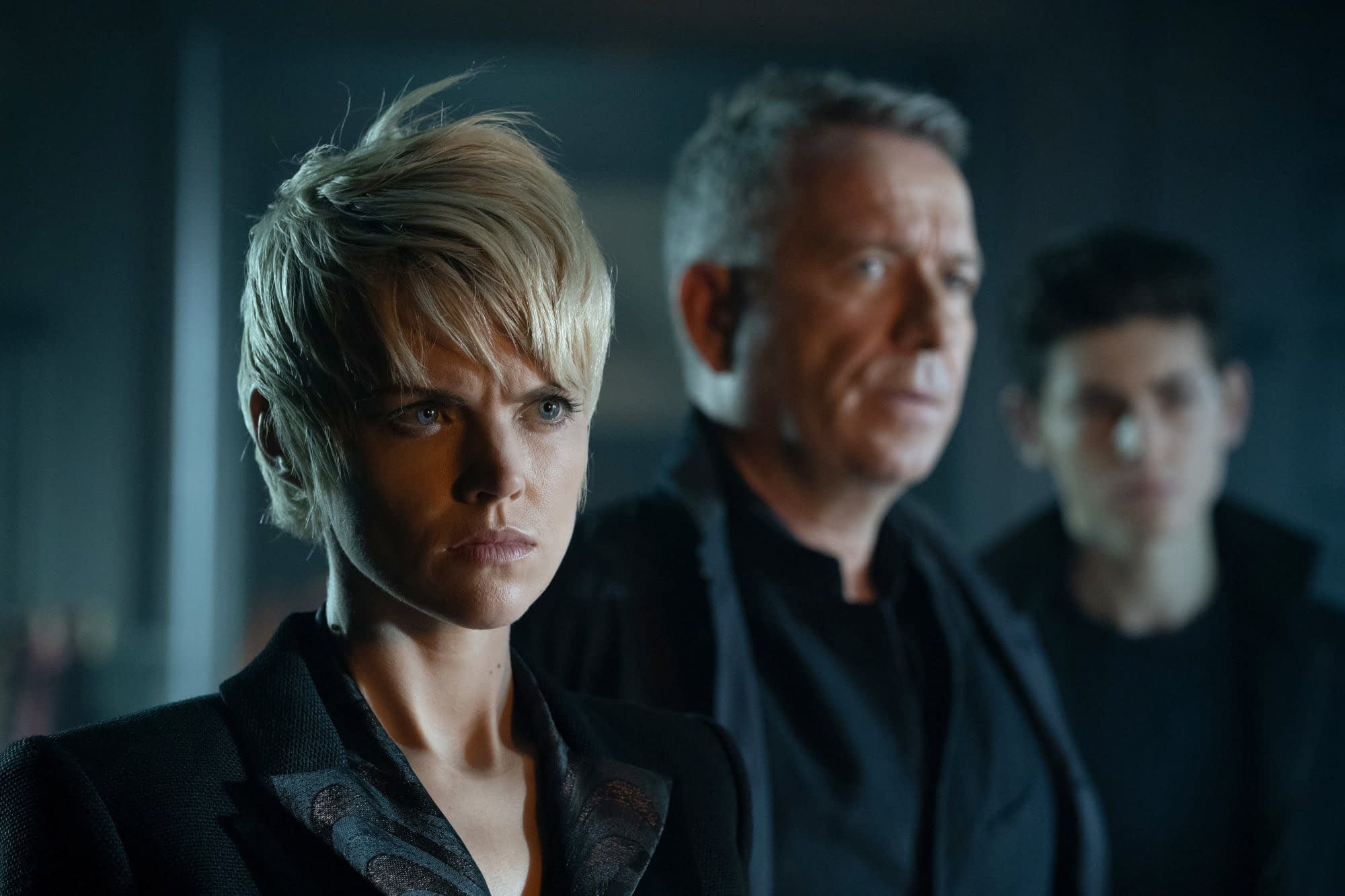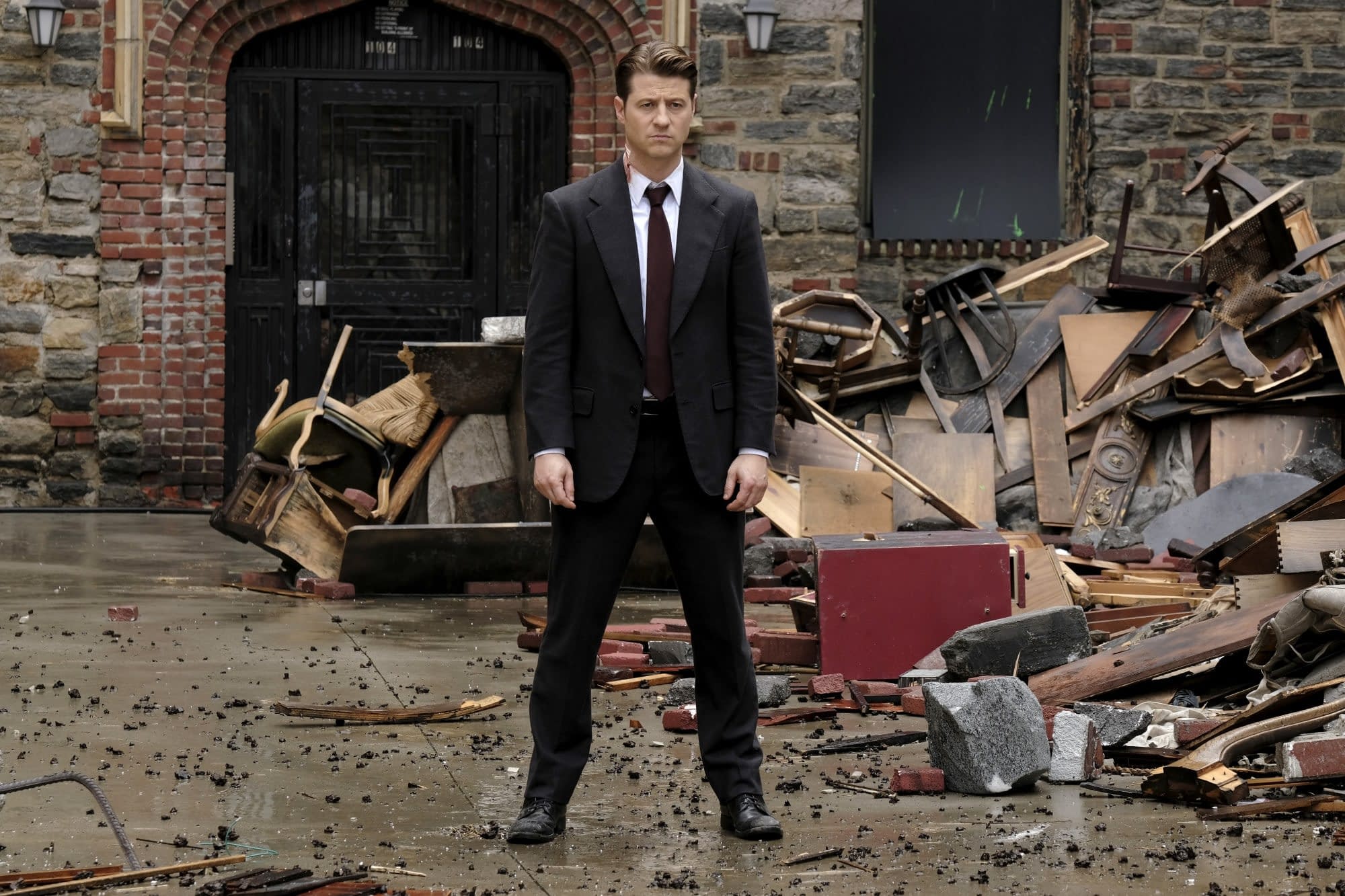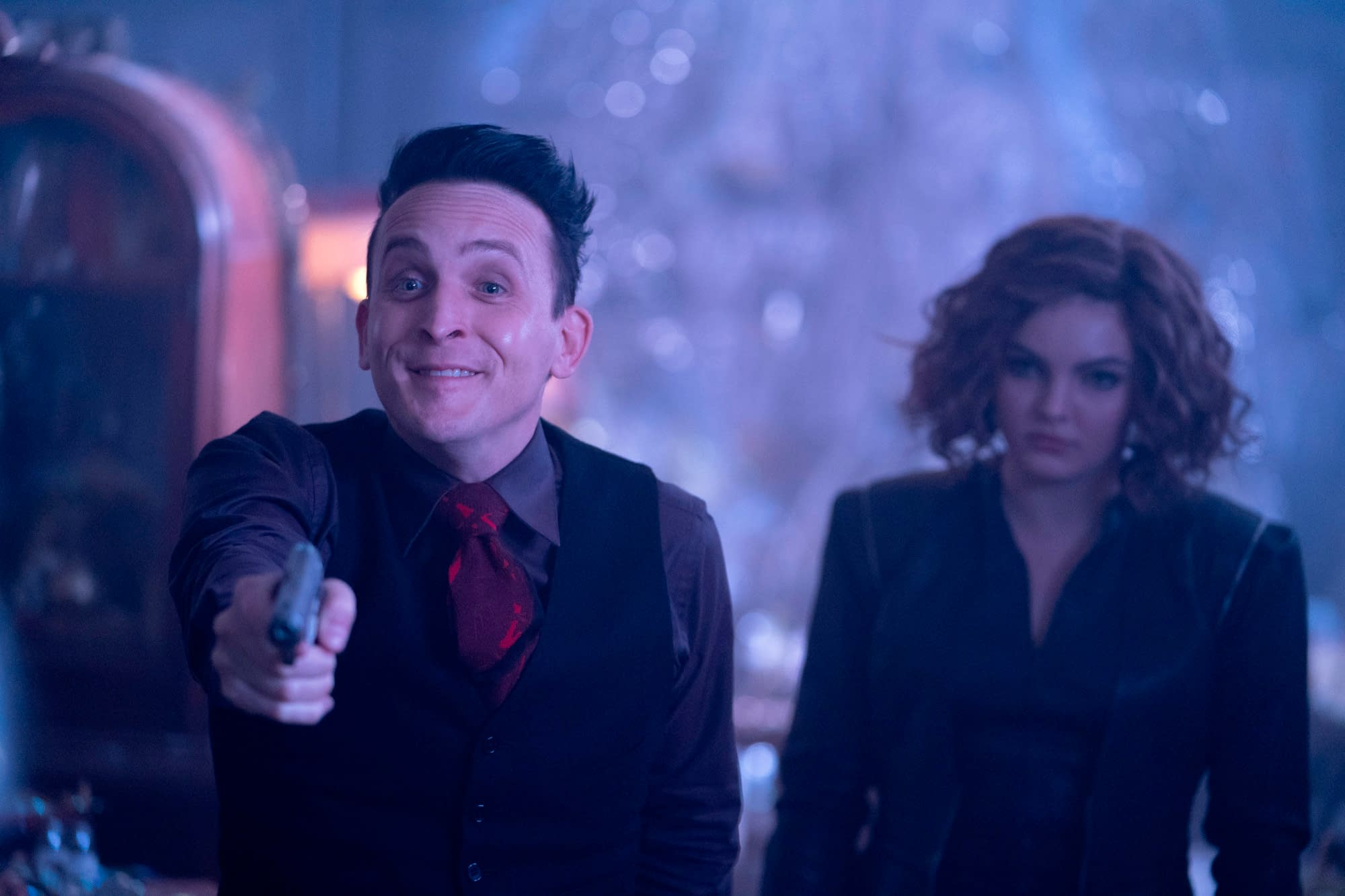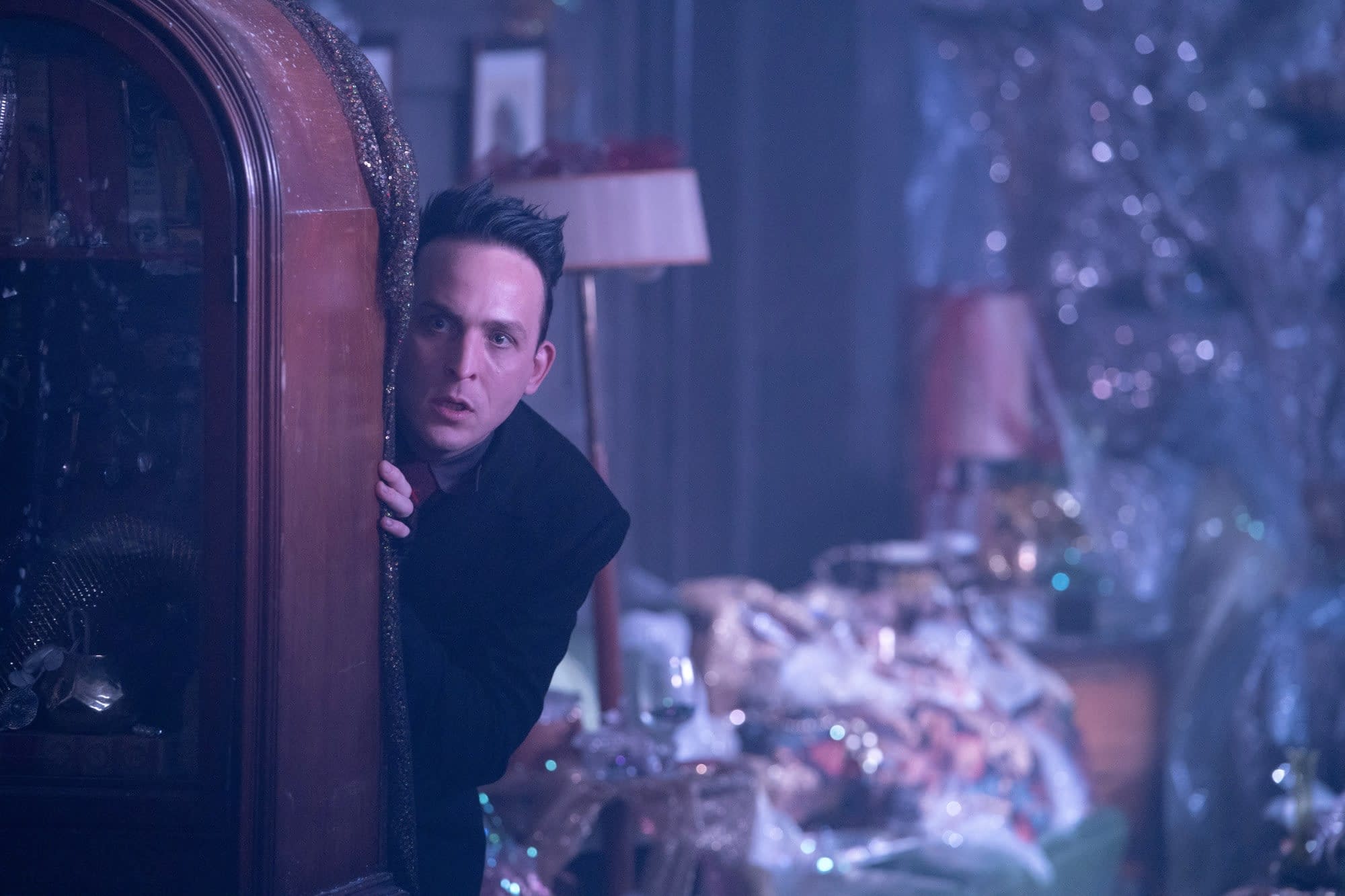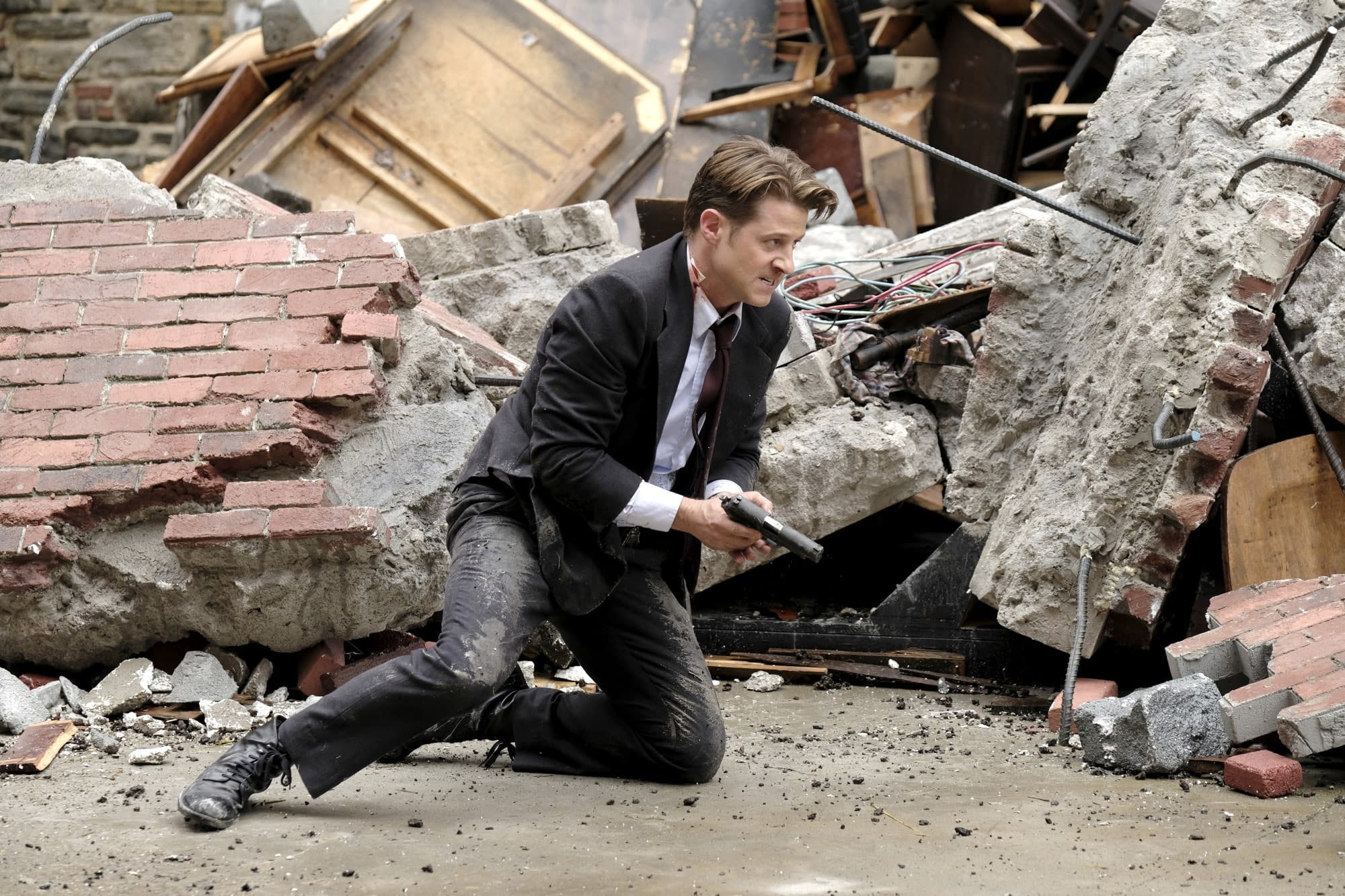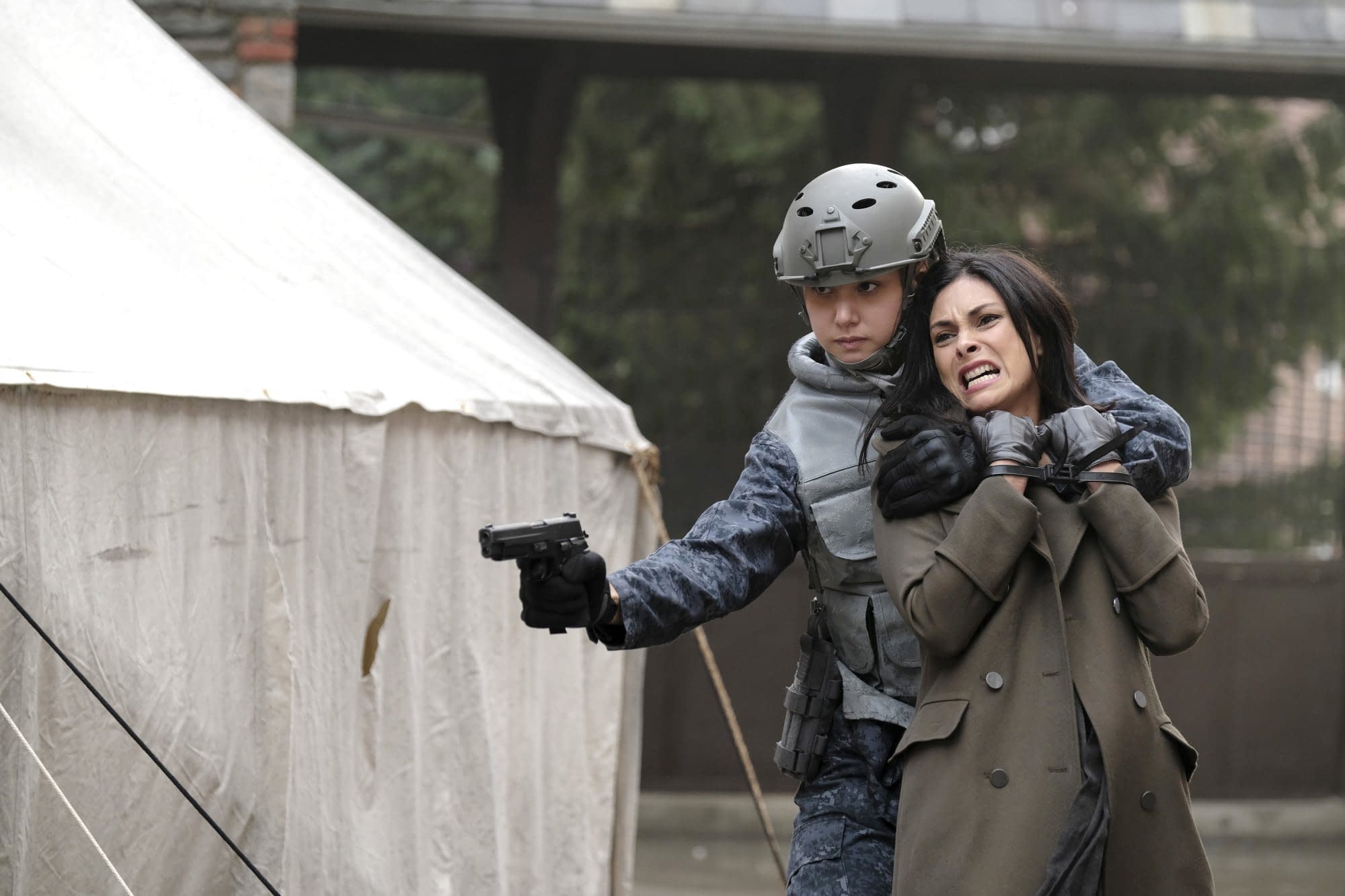 FOX's Gotham stars Ben McKenzie as Detective James Gordon, Donal Logue as Detective Harvey Bullock, Morena Baccarin as Dr. Leslie Thompkins, Sean Pertwee as Alfred Pennyworth, Robin Lord Taylor as Oswald Cobblepot/The Penguin, Erin Richards as Barbara Kean, David Mazouz as Bruce Wayne, Camren Bicondova as Selina Kyle/Catwoman, Cory Michael Smith as Edward Nygma/The Riddler, and Chris Chalk as Lucius Fox.
Enjoyed this article? Share it!