Posted in: streaming, TV | Tagged: Carl Reid, exclusive, grounded, interview, Shaun Chasin, Tubi
---
Grounded Composer Shaun Chasin on Series, Career, Influences & More
Composer Shaun Chasin (PUBG Mobile) spoke with Bleeding Cool about his work on the Tubi superhero series Grounded, his influences & more.
---
Shaun Chasin is a jack-of-all-trades when it comes to music in the entertainment industry. There isn't a project he isn't ready to tackle, whether it's film, TV, documentaries, or even professional wrestling. Some of his most notable works are the games PUBG Mobile and Way of the Turtle, the TV series Beyblade Burst, and the film Domino: Battle of the Bones. Chasin spoke to Bleeding Cool about his superhero series Grounded, his various projects, and his inspirations. The series follows Paradyme (Enrico Natale), who finds himself quarantined during a global pandemic at home, where he couldn't be more useless.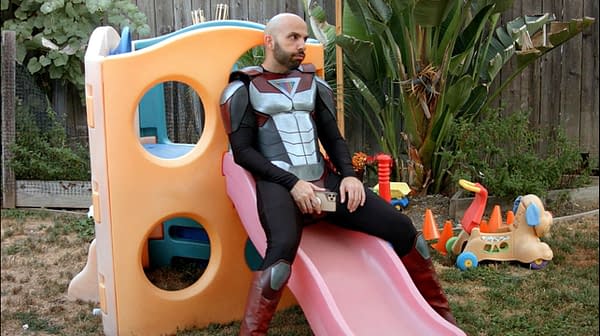 How Chasin Landed 'Grounded'
Bleeding Cool: How did you get involved in 'Grounded?'
Chasin: I worked with Carl Reid, who's one of the creators, on a few short films. After that, we worked together on 'Domino: Battle of the Bones,' which was a comedy starring Snoop Dogg and David Arquette, and he was one of the co-directors and one of the writers. We worked well together, and then he started doing 'Grounded' and brought me on.
What were the inspirations for developing the themes for the characters? Are there any superhero titles that helped?
We knew we had to throwback to the over-the-top, almost cheesy '90s superhero stuff, like John Williams' 'Superman' and a lot of the older, classic films, to get this over-the-top interplay between the grandness they think they are versus the mundaneness they end up being.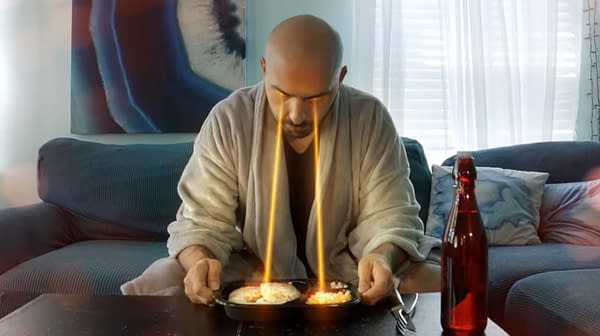 What challenges does this present for you?
COVID happened, and everything shut down. For many people, that changed how they worked when they were suddenly working from home. As a film composer, I worked from home a decade before this. Nothing changed for me from that perspective. When we recorded some streams for shows, all had to happen remotely. Things the show entails when you're showing off cues to get notes and feedback from the director that happened remotely.
Do you find yourself working from home exclusively as opposed to at the studio?
Because we have the Internet, Zoom, phone, Dropbox, and things like that, it didn't end up being that much of a challenge, but it is different than having somebody directly in the room with you.
You've done such a wide range of projects with shows, films, games, shorts, and even WWE. Does it feel routine, or does it just take a little while to develop and get something going? How do you describe your approach?
That's what I like most about what I do is that you never know what you're going to do when you wake up in the morning. I just finished some stuff for the game, 'Apex Legends' and it's all big, orchestral, over-the-top cool, and synthy. I also finished an emotional documentary with a lot of live-string ensemble stuff, and you are never sure what style you'll have to write when you get a project. There's always that little transition period right when you start where you're trying to find the sound of the story. Once you get on board with the director and agree you're both trying to tell the same story, it goes pretty quickly.
Is there a particular genre that takes more time than others?
With a lot of drama, it's easy to fall into the trap of being a little too dramatic. It's the same with comedy, where it's easy to be a little bit too present. In a lot of genres across the board, it's a trap to avoid doing too much. We're always trying to find that interplay between holding back and being present.
What is the most influential to your work?
I wouldn't be here without composers like Jerry Goldsmith, John Williams, and James Horner. For modern, there are those like John Powell, Steve Jablonsky, and Hans Zimmer, and that whole school. There are bands like Sigur Rós and Apex Twin, and things like that are not film music, but they inform the kind I write.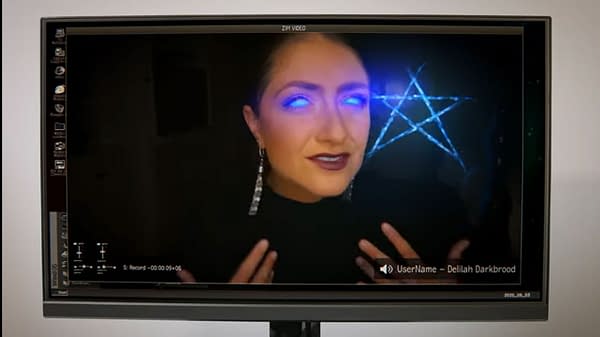 Was it something you always wanted to do or something you fell into?
I knew early on that I wanted to do this, and I was actually at the University of Toronto for computer science right out of high school. It got to the point in my second year of U of T where I'd met a whole bunch of people from some schools around Toronto. I spent more time scoring student films than I was doing my work. It got to the point where it just became clear I had to have this shift and do that full-time. So I went to Berklee College of Music [in Boston] and go from there.
Do you have a work you cherish the most?
There was a documentary I scored that's not out yet, but it's called 'MAMA!' It's about police violence, and police murders told from the perspective of the mothers of these boys that were murdered by officers. It was one of the most important and, in some ways, difficult projects I've worked on, but I'm super proud of it, and I can't wait for it to come out.
Grounded, which also stars Kaley McCormack, Jared Winkler, Nick Cardiff, and Cher Natale, is available to stream on Tubi.
---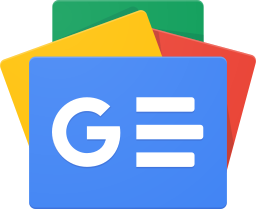 Stay up-to-date and support the site by following Bleeding Cool on Google News today!