'iZombie' Season 5, Episode 5 "Death Moves Pretty Fast": How Can Liv Possibly Be Able to Solve a Case on a Day Like This? [PREVIEW]
In typical CW iZombie fashion I can only assume that "Death Moves Pretty Fast" will be full of Bueller references and comedic outbursts. The title alone – a take on Ferris Bueller line, "Life moves pretty fast. If you don't stop and look around once in a while, you could miss it" – sets a tone for not what Ravi and Liv "are" going to do, but what "aren't they going to do" this episode. As usual, I'm looking forward to seeing my favorite morgue duo back in full partner swing and getting a lot of screen time. By the looks of it, Ravi will be quasi-substituting for Clive – who's out of commission after a crime scene back injury.
iZombie season 5, episode 5 "Death Moves Pretty Fast": BUELLER, BUELLER, BUELLER? — While investigating the death of independently wealthy, 19-year-old, Harris Miller, Liv (Rose McIver), on brain à la Ferris Bueller, attempts to cheer up Ravi (Rahul Kohli) who has been spiraling after learning some unfortunate news. Meanwhile, after a nasty fall at the crime scene, Clive (Malcolm Goodwin) is forced to continue his part of the investigation via FaceTime. Lastly, things are suddenly going from bad to worse for Blaine (David Anders). Robert Buckley, Aly Michalka and Bryce Hodgson also star. Linda-Lisa Hayter directed the episode written by Bob Dearden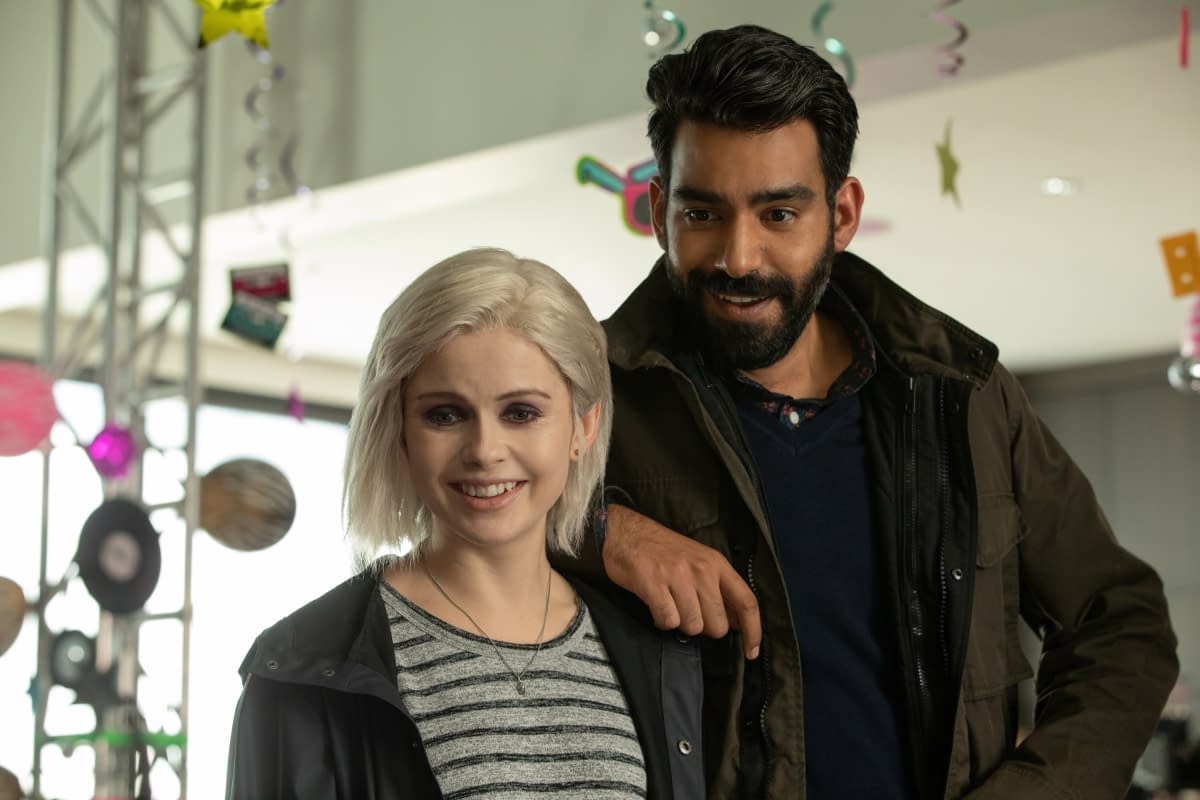 So if Liv is on brain a la Ferris Buller, then is Ravi tightly wound hypochondriac Cameron Fryie – and what "unfortunate news" does Ravi get? With the theme of the episode being what it is, its likely something that holds no real dramatic value. Nonetheless, Liv will be cheering him up – and her ideas are sure to be out there.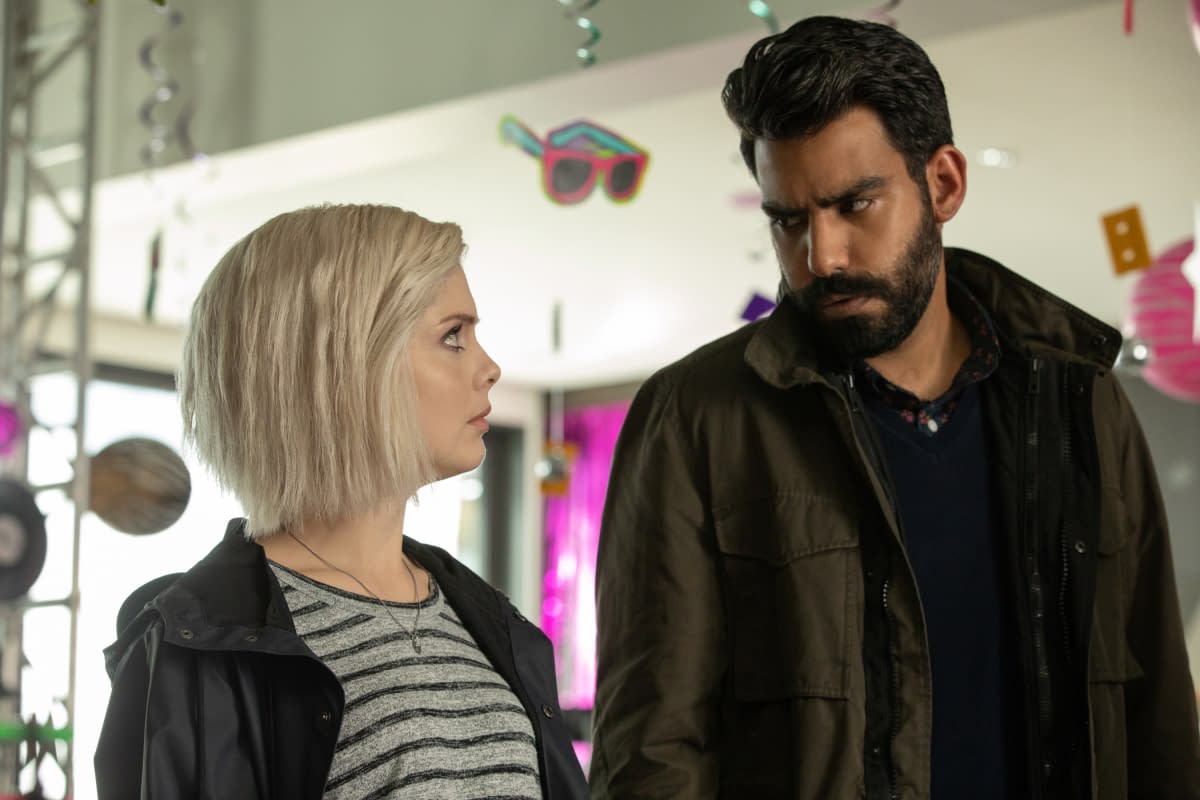 Will we get to see Blaine being exposed for killing the mayor – or is getting arrested for killing your neighbor worse? In typical Blaine fashion, he will probably not even make it as far as interrogation.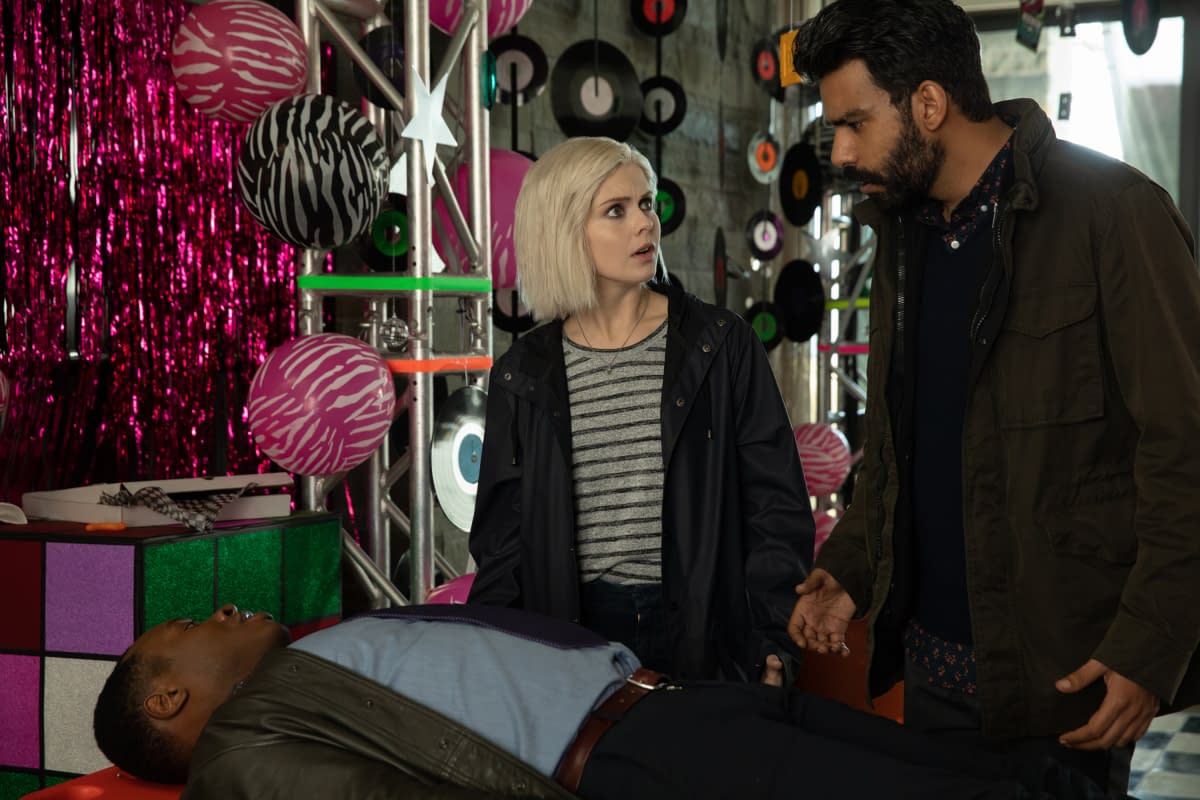 Given the lighthearted nature of this episode, I predict that there will be no answers to the various cliffhangers from last week. I doubt we will get any insight into the new "metal head" villain, nor what he is up to or his "big bad" backstory. I do not foresee anything tangible developing with the teacher hired to homeschool Renegade's orphan kids, either. "Death Moves Pretty Fast" will definitely be hysterical and endearing and I am sure I will learn some valuable lessons, such as the importance of being confident and taking charge of your life.
And sometimes, you just need to go on a parade float and lip sync…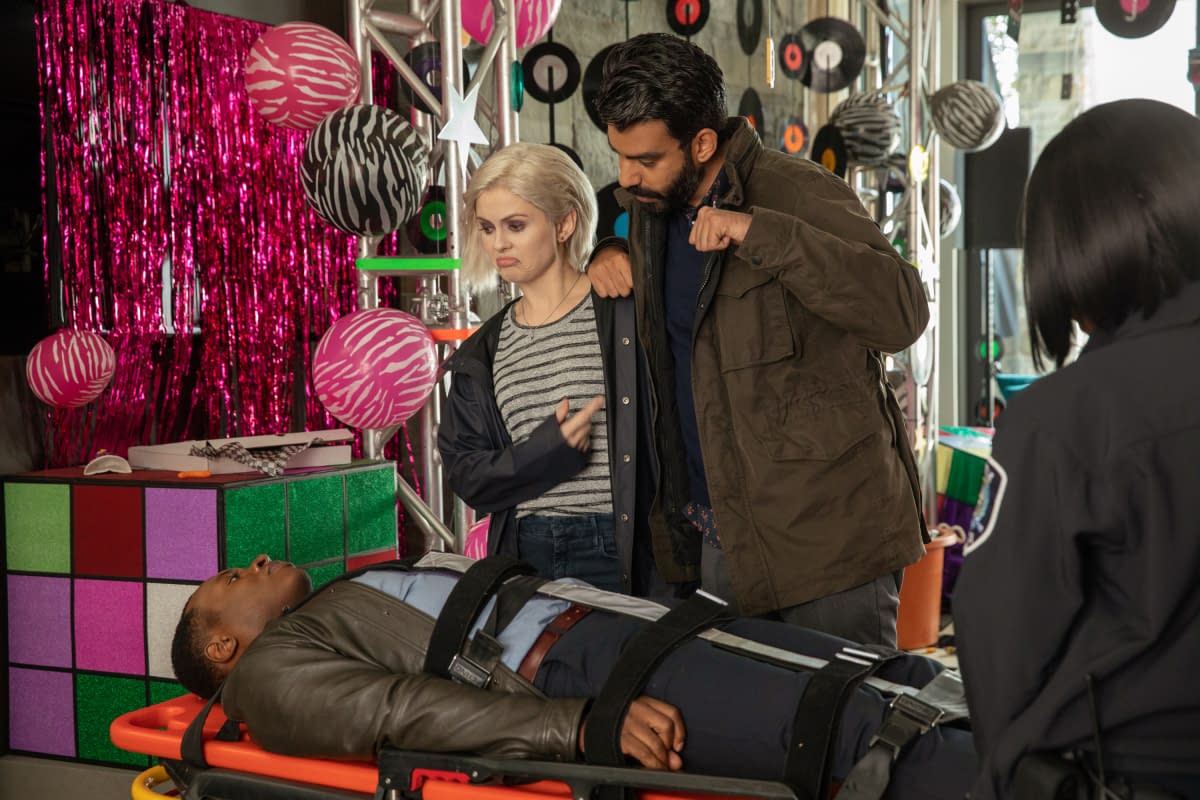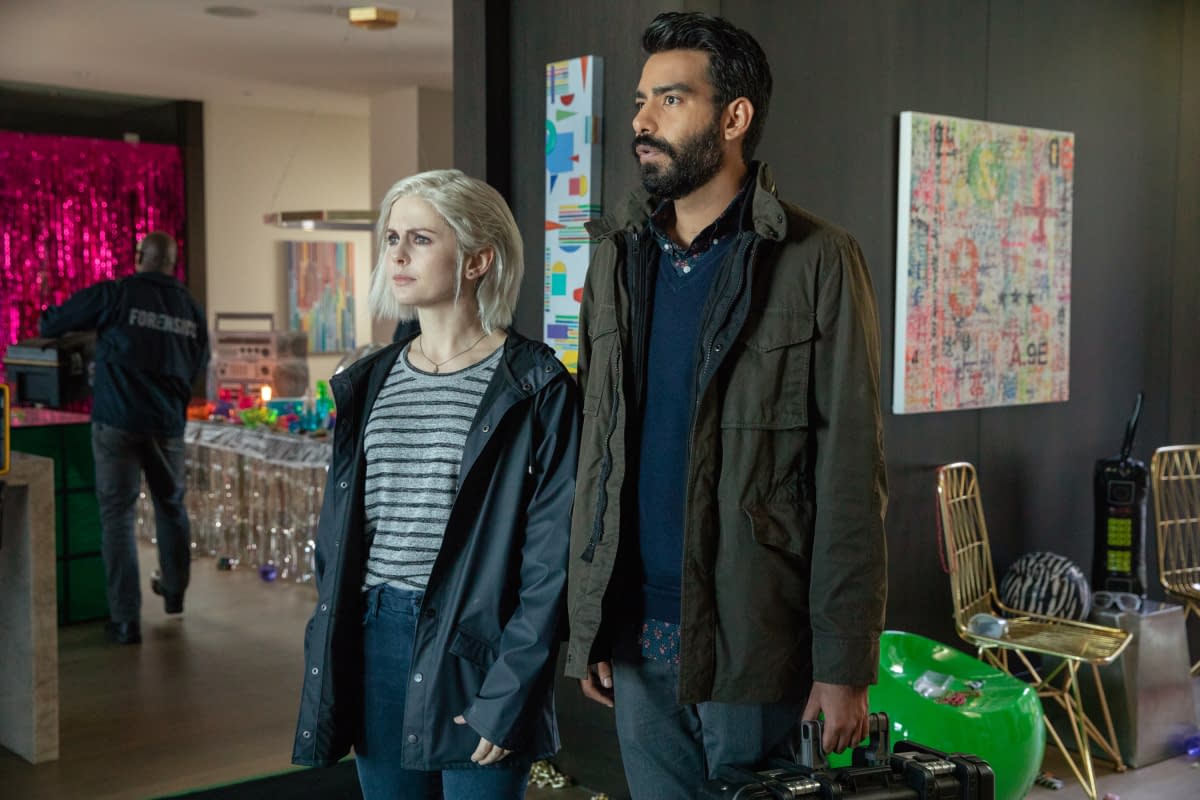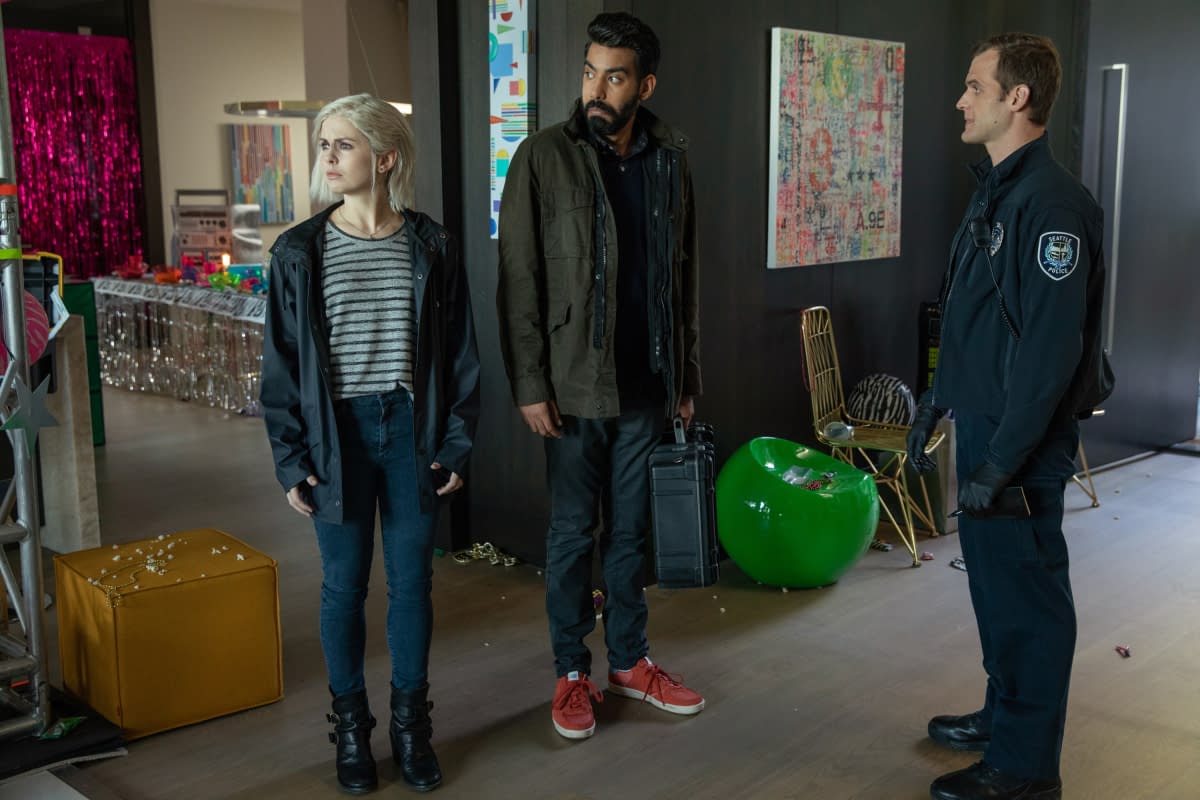 CW's iZombie stars Rose McIver as Olivia "Liv" Moore, Malcolm Goodwin as Clive Babineaux, Rahul Kohli as Dr. Ravi Chakrabarti, Robert Buckley as Major Lilywhite, David Anders as Blaine DeBeers, Aly Michalka as Peyton Charles, and Bryce Hodgson as Don E. Filmed in Vancouver, British Columbia, Rob Thomas, Diane Ruggiero-Wright, Danielle Stokdyk, and Dan Etheridge serve as executive producers. Production is handled by Bonanza Productions Inc., in association with Spondoolie Productions and Warner Bros. Television.
iZombie airs Thursday nights at 8 p.m. ET/PT on the CW.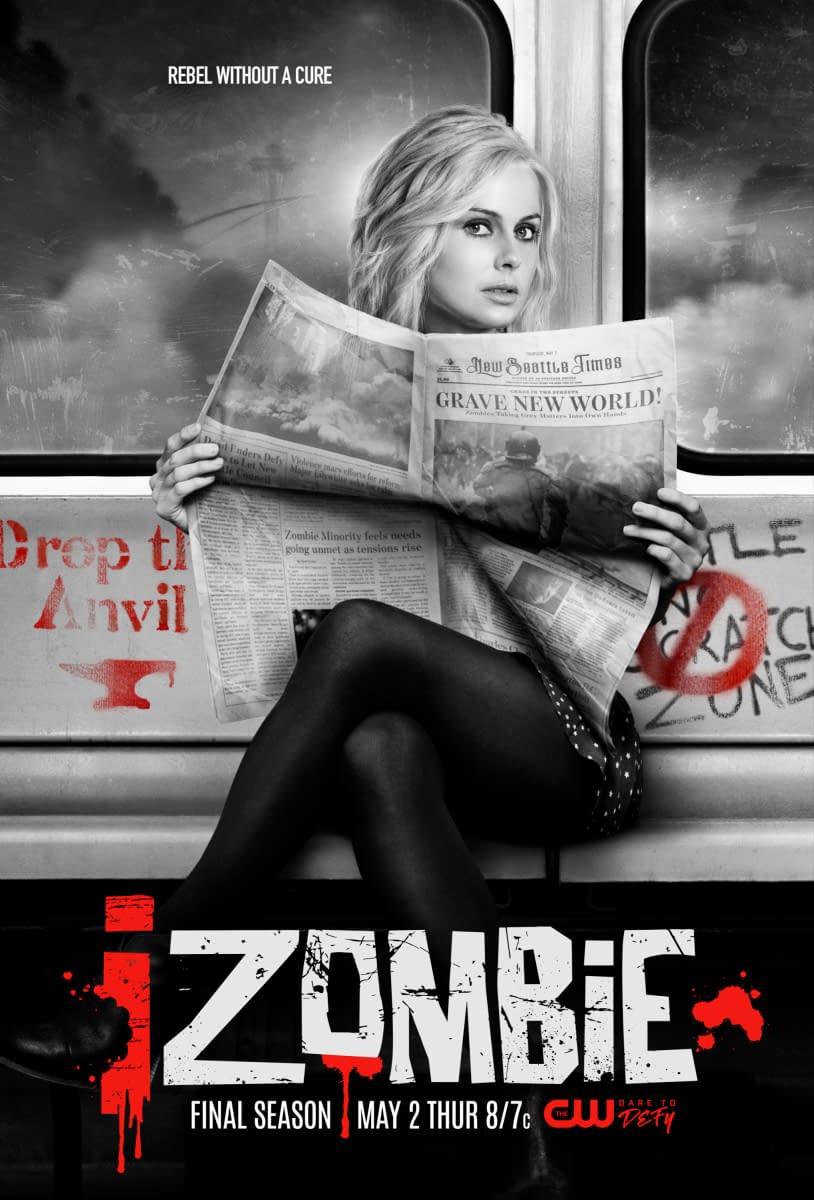 Margo Staten is a Ukrainian born, raised in Brooklyn, organically driven, coffee loving, twice-divorced mother of one baby Einstein. Has a passion for books, yoga in the park and all things 80's and New Orleans.