NXT 2.0 Recap 11/16: Did We Get Our First WarGames Match Set Up?
Hey gang! So last week on NXT 2.0, we got the exciting announcement that the beloved WarGames match would be returning to NXT in the form of a Peacock-exclusive event (modern talk for pay per view) on Sunday, December 5. We can assume that like the last WarGames event two years ago, there will be both a women's and men's WarGames match and while we don't know who exactly those men and women are that will do battle in the cage, maybe we'll start to find out on this week's episode of NXT 2.0.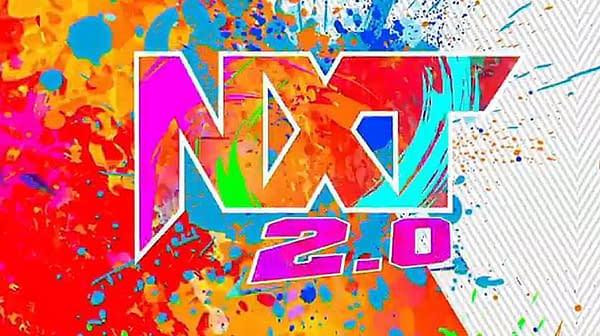 Dexter Lumis vs Tony D'Angelo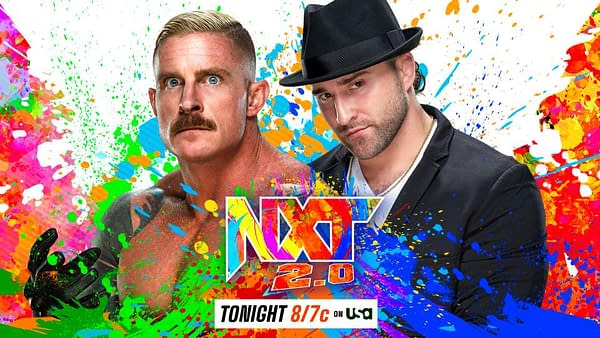 We start things off with a wrestling match on WWE programming for once, how about that?
During his entrance, Lumis reveals a painting he made of D'Angelo sleeping with the fishes.
Once the bell rings, we get a pretty decent (albeit short) match to kick-off this week's NXT 2.0. Lumis is a good veteran hand and works well here with D'Angelo, who continues to impress and do everything right in the ring, despite being so early in his career.
Eventually, D'Angelo distracts the ref, thumbs Lumis in the eye, and hits his Fisherman's Neckbreaker for the very nice heel pinfall.
Winner: Tony D'Angelo
After, Lumis is jumped from behind by Carmelo Hayes and Trick Williams, who proceed to stomp him down in the ring, before locking Lumis' hand in a chair and Hayes hitting a turnbuckle stomp onto it. Johnny Gargano runs in to make the save, but the damage is done to Lumis.
A very pissed-off Gargano grabs a mic and challenges Hayes for his NXT North American title, but he's interrupted by Pete Dunne, who says he's the one owed the title shot, as he pinned Hayes last week. Hayes and Williams come back out and after Williams insults their size, Hayes challenges them both in a Triple Threat Match for the title next week on NXT 2.0.
We now go to Diamond Mine's locker room where Malcolm Bivens cuts a promo hyping his team up, but is confronted by Joe Gacy, who tells them they should keep their door open for "opportunities". Bivens gives him his card and Gacy thanks him.
We now get a video package for LA Knight where he sells himself as the one true megastar on NXT and how Grayson Waller has derailed his plans to be NXT Champion, so he needs to destroy him.
Odyssey Jones & Jacket Time vs Diamond Mine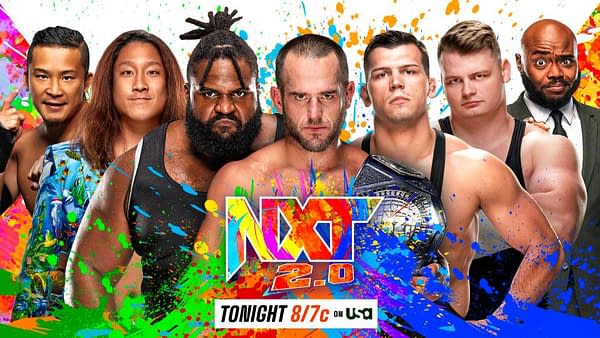 A match full of potential WWE superstars here and it's a fun one. What's interesting is half the participants are huge powerhouses (Jones and the Creeds) while the other half are speed and finesse guys (Kushida, Jiro, and Strong) and yet they're all working very well off of each other here. The big guys are able to keep up with the speed and acrobatics of the smaller guys, while the smaller guys are able to use that speed and those acrobatics to look like a viable threat to the bigger guys.
Eventually, Jacket Time hits the Creeds with synchronized dropkicks off of the apron, and Jones plants Strong with a running crossbody for the pinfall.
Winners: Odyssey Jones & Jacket Time
We now go backstage, where the Grizzled Young Veterans are holding the NXT Women's Tag Team title belts so they can Facetime with Gibson's grandmother and pretend they're the NXT Tag Team Champions. They then say they have to get the belts back to Toxic Attraction and runoff, but there's a guy in pajamas sleeping on the couch behind them through all of this. This was a really dumb comedy skit and hopefully not a sign of things to come.
Unfortunately, it is. We go to a video of MSK in the airport, where they're afraid to go through TSA because of what looks like weed. They fly…somewhere, that's not specified and are close to meeting "the shaman".
Andre Chase vs Xyon Quinn
This is a pretty lousy match. The Chase character makes zero sense and you can't really take him seriously, in or out of the ring. Quinn hits him with a Jackhammer to get the pinfall.
Winner: Xyon Quinn
Immediately after, Quinn is jumped by Wilde and Mendoza and eventually by the returning Santos Escobar. They hold the beaten Quinn up for Elektra Lopez to get in his face and lecture him for saying no to her before they slam him hard onto a steel ramp.
We now go to a backstage interview with Raquel Gonzalez, where she says how hard it's been without the NXT Women's title and how she wants to punish Dakota Kai for robbing her of it.
Duke Hudson vs Cameron Grimes – Poker Showdown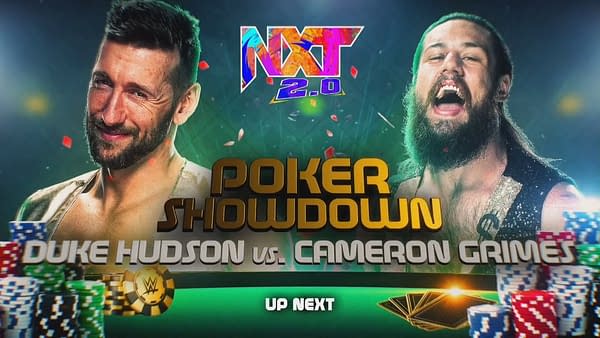 A Poker table is set up in the ring now and Cameron Grimes and Duke Hudson sit across from each other at it. So they're actually just going to play Poker? Live on TV? On a wrestling show? Ok then…
The NXT crowd is booing this whole segment nonstop and is clearly not having any of it (big shock!).
I won't bore you with the details here, but eventually, Grimes talks trash to Hudson and gets in his head and makes him all upset, which causes him to lose even though he would have won.
They've only established this "Poker Mastermind", genius at mind games character for Hudson a few weeks ago on NXT 2.0, and they're already flushing that entirely down the toilet and making him look like an easily intimidated idiot. Why? The guy has all of the potential in the world and they're already kneecapping him? Who's writing this crap?! (Looks at notes, sees Bruce Prichard and Vince McMahon)…oh…
So Hudson flips out, throws a tantrum, and beats the hell out of Grimes. He Powerbombs Grimes through the Poker table and then goes to the toolbox under the ring and grabs scissors (oh no, he's going to go all Arn Anderson/Sid on him!) and cuts Grimes' beard and hair with them.
Horrible segment. Just indefensibly horrible, top to bottom.
We now go to the locker room, where Kyle O'Reilly makes jokes to Von Wagner about being Adam Pearce's bodyguard this past Friday on SmackDown (hey, at least someone is acknowledging it was him!). O'Reilly says he's not worried about it or their loss last week and they hype each other up for their match tonight on NXT.
Briggs & Jensen vs Von Wagner & Kyle O'Reilly
This one was kind of boring, to be honest. It's not bad, there just isn't anything particularly exciting here. O'Reilly is working with three green guys here and is having to slow down a lot to meet them. The only one showing much energy is Von Wagner, who is the only one who looks revved up and into it. He eventually hits Jensen with a Double-Underhook Slam for the pinfall.
Winners: Von Wagner & Kyle O'Reilly
After, we see the NXT Tag Team Champions Imperium watching them from a monitor backstage and commenting that they've gotten better, but are not on their level.
We now go outside the NXT medical office, where Indi Hartwell and Persia Pirotta wait to see if Dexter Lumis will be ok. Pirotta tells her that she'll handle their match herself so she can be with Lumis.
Ugh, another Lash Legend show segment now. I'm not describing it, you know it's complete trash. Watch at your own risk.
Persia Pirotta vs Gabby Stephens & Jenna Levy
Robert Stone appears at ringside to scout Pirotta in this one, which is a total squash to again show Pirotta as a powerhouse in the Women's Division. She gets both opponents on her shoulders and hits a double Samoan Drop and then hits a sit-down F-5 on one of them for the pinfall.
Winner: Persia Pirotta
We now go to a backstage interview with Dakota Kai, who is really overdoing it with the whole "crazy" thing and is twitching and clearly seeing/hearing things. If anyone actually watched this show (to quote the iconic Harry Doyle from Major League, "and judging by the attendance, you haven't"), I'd imagine there would be some mental health groups not too happy with this presentation on NXT.
Anyway, she's confronted by Toxic Attraction (speaking of looking like a weirdo, they really need to coach Gigi Dolin on her facial expressions cause she's constantly making very odd ones and looking like an idiot every week) and says she wants a shot at Mandy Rose's title cause she owes her.
Grizzled Young Veterans then show up and give them back their belts and are called pathetic, which this whole segment was.
Next, we go to a video promo from NXT Champion Tommaso Ciampa, where he says the locker room lacks integrity and respect, before storming to the ring.
He heads out and talks shit to Carmelo Hayes and the other young NXT wrestlers and calls Grayson Waller a "bitch-ass" for saying stupid shit like "wins and losses don't matter" and for speaking badly about veterans of the ring.
He's interrupted by Bron Breakker, who heads to the ring and tells Ciampa that he's the only guy he should be worried about. Ciampa then calls for the ending of their match at Halloween Havoc to be played, where he defeated Breakker. Ciampa then references one of the most iconic Scott Steiner (Bron Breakker's uncle) promos ever, the mathematics promo:
Ciampa talks a bit more trash and then exits, leaving Breakker pissed and yelling in the ring.
Raquel Gonzalez vs Dakota Kai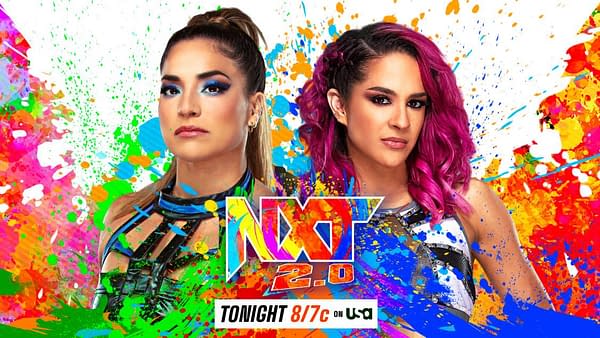 Gonzalez largely just beats the hell out of Kai here in a pretty boring and lifeless match, which is almost an impressive failure seeing as this is the payoff of a months-long story.
Eventually, Toxic Attraction interferes and along with Kai, jumps Gonzalez. Cora Jade runs in to help Gonzalez but is easily fought off. Zoey Stark then limps out on crutches, accompanied by Io Shirai, who uses her crutch to beat the hell out of the heels in the ring. Shirai then grabs the mic and challenges them to a WarGames match as NXT 2.o ends.
Well, that was a weird one. The show started pretty well but completely went off the rails in the second hour and never recovered. I know I've said it before, but maybe NXT 2.0 should only be an hour-long show cause they seem to not have enough good content to fill two hours every week. Although, if they did that, they'd probably just get rid of the good actual wrestling content and make it 60 minutes of comedy nonsense. Come on, you know I'm right.
Till next time friends!
---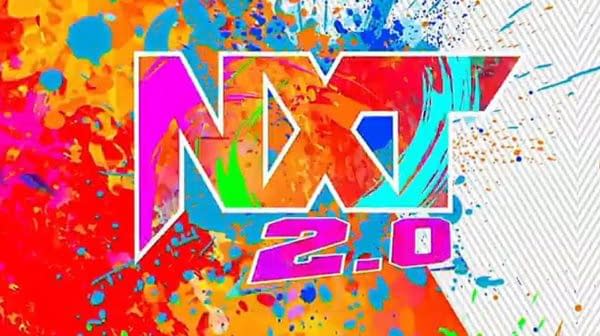 ---
A show that started off pretty nicely and then drove head-on into a wall. Stupid comedy and bad character development did NXT 2.0 in again this week and honestly, it doesn't look like this is getting any better in the future.