"Blake's 7," "Doctor Who" Actor Paul Darrow Passes Away, Age 78
The BBC reported on Monday that actor Paul Darrow, best known for his role as Avon on Blake's 7 as well as his work on dozens of television series throughout his career, passed away after a brief illness at the age of 78.
For many Science Fiction fans, Blake's 7 is a classic show unique for its dark, downbeat tone. It pitted Rog Blake, an idealistic rebel leader as he led a rag-tag crew of crooks and ex-cons in a doomed fight against the corrupt galactic Federation. Darrow achieved stardom from playing the cold, calculating and amoral Avon, who often opposed Blake's decisions but became reluctantly loyal to his cause. After Gareth Thomas, who played Blake, left the show after the first series, Darrow effectively took over as the lead. Avon was still cynical but reluctantly led the rebellion in Blake's absence.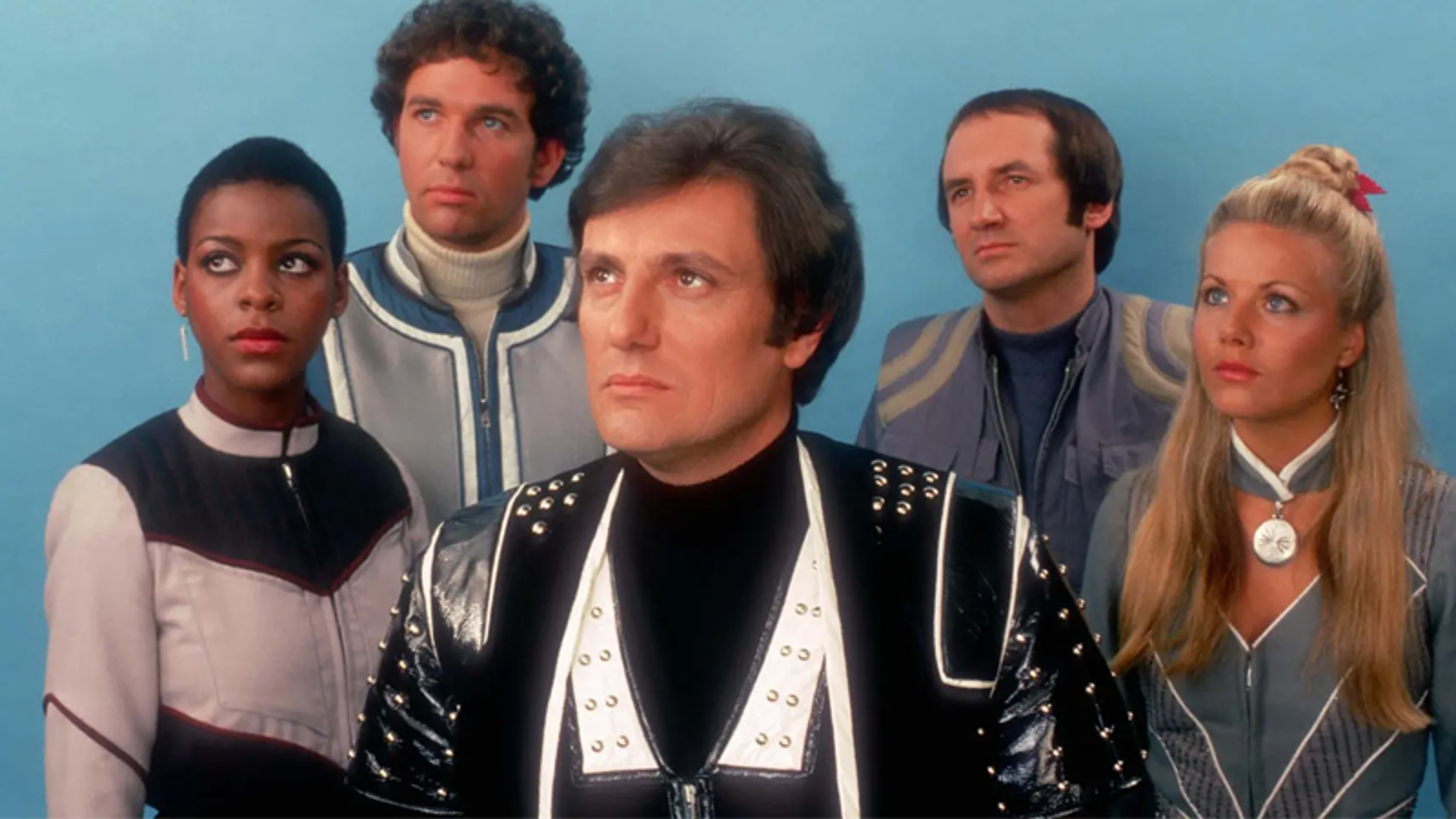 Darrow studied acting at the Royal Academy of Dramatic Arts and shared a flat with fellow actors John Hurt and Ian McShane. Hurt, of course, played Quentin Crisp, became the first death in Alien and played the War Doctor on Doctor Who. McShane starred in the British crime comedy series Lovejoy and is now most famous for playing Wednesday on American Gods and Al Swearengen on Deadwood.
Paul Darrow Never Stopped Working
Apart from Blake's 7, Darrow appeared in over 200 TV shows in Britain, including Z Cars, The Saint, Emmerdale, Holyoaks, Doctor Who (both in the 1970s and 1980s), and Little Britain. His resumé is really too long to list, and he was well-liked in the industry and known for his sense of humour. The latter was often on display in his many convention appearances.
In the past 10 years, he has been the voice for radio stations Jack FM and Union Jack, providing announcements and soundbites for listeners:
Back to Avon
But it's Avon and Blake's 7 that he will always be remembered for. He played Avon as the most drily sardonic and ruthlessly cynical "Captain Sensible" of the show. This was already enough to cement his place in Science Fiction fandom forever, but it was the ending of the fourth season that unwittingly became the ending of the show when the BBC declined to renew it.
The last 5 minutes of the season finale saw Avon gun down Blake for betraying the cause. Federation troops then burst in and gunned down everyone else, leaving Avon the last man standing. Surrounded by enemy troops all aiming at him, Avon smiled and raised his gun. A shot rang out as the credits rolled. This ending made Blake's 7 the bleakest ending for a Science Fiction show ever. Its influence on many Science Fiction shows since can be felt to this day.
Fans yearned for a sequel to Blake's 7 for years and yearn for it still. Darrow maintained his interest in reprising Avon when and if the opportunity arose. He even bought the rights in the 1990s to try to make an official sequel. Big Finish Productions has produced several new Blake's 7 audio dramas in 2012 and Darrow was more than happy to play Avon on those.
Last year, he was in Big Finish's 40th anniversary production Blake's 7: The Way Ahead.
That was possibly the final time he played Avon… a role that made him famous… that he made famous… to the very end.