Seth Rollins Says He Was Scapegoat for Botched Hell in a Cell Match
Seth Rollins opened up about his 2019 Hell in a Cell match with Bray Wyatt that effectively ended his top babyface push and led to his Monday Night Messiah heel turn. In an interview with Talk Sport, Rollins said that the match left him feeling like a scapegoat, with WWE leaving him "dead in the water."
"At the end of the day, there's no real nice way to put it, I was dead in the water after Hell in a Cell," Rollins said. "And a lot of that was nothing that I could control. I was left out there as a bit of a scapegoat in that situation and there was nothing I could do about it, but I was the one that had to face the scrutiny. And no one really cared about me at that point in time, or about how I was feeling or about what really went into that moment, that night and everything that went along with it. No one cared about Seth Rollins and how it affected me or how involved I was in any shape or form."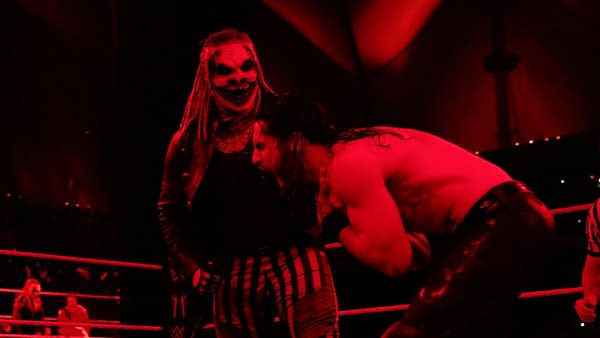 In truth, Rollins' popularity was already waning before the match, driven by a number of factors, not all of which were his fault. Fans have been increasingly dissatisfied with WWE in general, and whoever is "on top" frequently becomes the focus of that ire. But at the same time, Rollins' social media presence, which largely consisted of bragging about being the best wrestler in the world and defending WWE as the pinnacle of sports entertainment, helped to shift fans from supporting Rollins to viewing him as a thin-skinned corporate shill.
"So, the writing was on the wall at that point," Rollins said. "It was time to hunker down and make some changes, and some of those are tough lessons to learn. But, that's what happened and here we are. There's no point lamenting the past, it's time to move on, move into the future and figure out what you're gonna do about it, ya know? What can you control."
In the end, Rollins' subsequent hell turn and evolution into the Monday Night Messiah character was the perfect way to turn the reality into the storyline. Rollins challenges Drew McIntyre for the WWE Championship at Money in the Bank tonight.