Supergirl Preview Finds Lex and Lena United, Fighting for Their Lives
As big of fans as we were of the news that Jon Cryer was joining The CW's Supergirl as Lex Luthor, our admiration and appreciation for his turn in the role has done nothing but grow with each episode. With "Deus Lex Machina", Cryer presented a Lex who understands that retaining his pre-"Crisis" memories isn't a burden or some "mental ghost" to haunt him in this new world. This is Lex Luthor, and it's always about power and control. So with that knowledge, he was able to reinvent himself into the role of a "true hero". But is it real? His dealings with Lena (Katie McGrath) and Gamemnae (Cara Buono) involving Kara aka Supergirl (Melissa Benoist) have us thinking he's back to his old ways but is there a bigger plan in play? Is Lex using Supergirl as a distraction while he readies his endgame with Leviathan?
Which brings us to the following preview images and promo for "The Missing Link", with Kara and "Team Supergirl" taking on Mitch Pileggi's (soon to join Jared Padalecki on The CW's Walker, Texas Ranger reboot) Rama Khan. But it's the other half of this week's storyline equation that we're excited to see: Lex and Lena working together. Something tells us that the Luthor siblings are never more dangerous than when they're desperate and backed into a corner. Not when your mind's your greatest weapon, as you're about to see.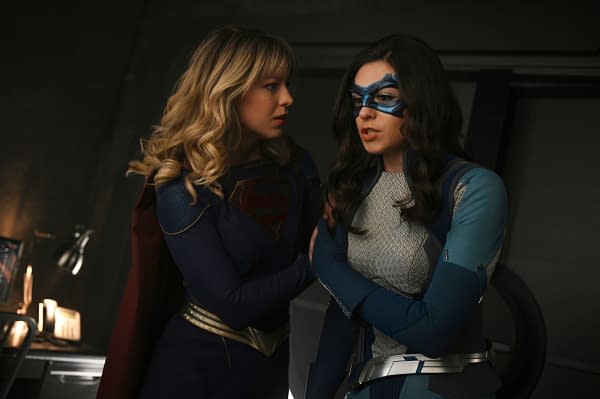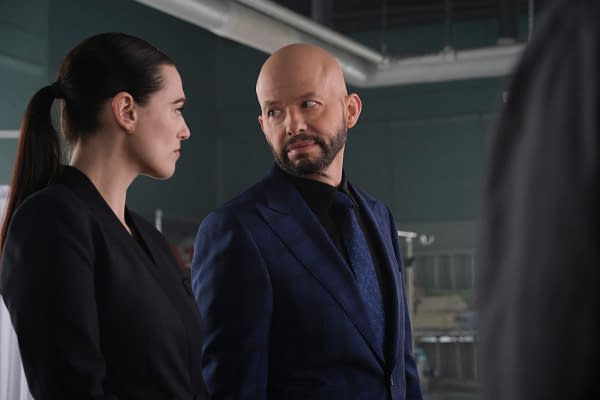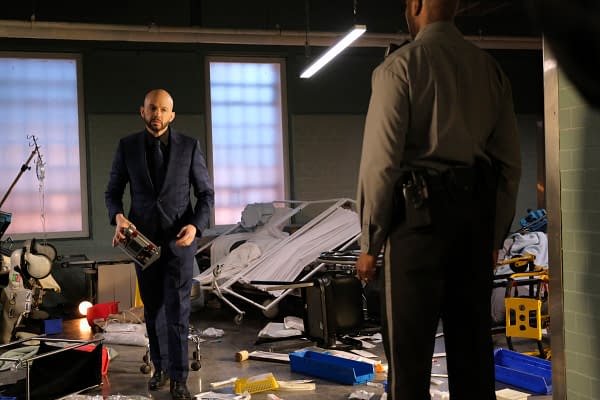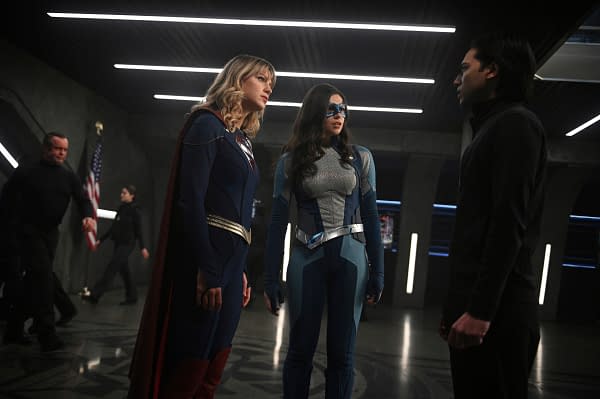 Supergirl season 5, episode 18 "The Missing Link": LENA DISCOVERS THE CONSEQUENCES OF PROJECT NON NOCERE – Supergirl (Melissa Benoist) and the team go head to head against Rama Khan (guest star Mitch Pileggi) and Leviathan. Meanwhile, Lena (Katie McGrath) and Lex (guest star Jon Cryer) must join forces when Project Non Nocere fails, leaving the two siblings in serious danger. Avi Youabian directed the episode, written by Dana Horgan and J. Holtham.