The Boys Costume Designer Laura Jean Shannon Talks Super-suits
Not to be outdone by SDCC's at home lineup so far, Amazon aired several of their own panel type videos for their shows, with an interview and Q&A from the costume designer airing ahead of this afternoon's "Hall H" panel for The Boys. They all air on Amazon Live, their in-house live streaming channel, which is, unfortunately, hard to find and clunky, but that's a complaint for another time.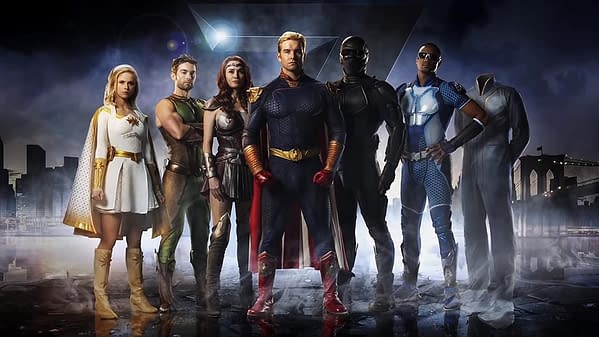 Laura Jean (LJ) Shannon says she loves seeing her creations cosplayed and even shared some behind the scenes looks at building Queen Maeve's armor bodice – and at the base of all the mockups is our old friend EVA foam! With a weird animosity between costume designers (especially some of the super-suit designers) and cosplayers, hearing her talk about loving cosplay and seeing her in-progress pictures for The Boys costumes was refreshing.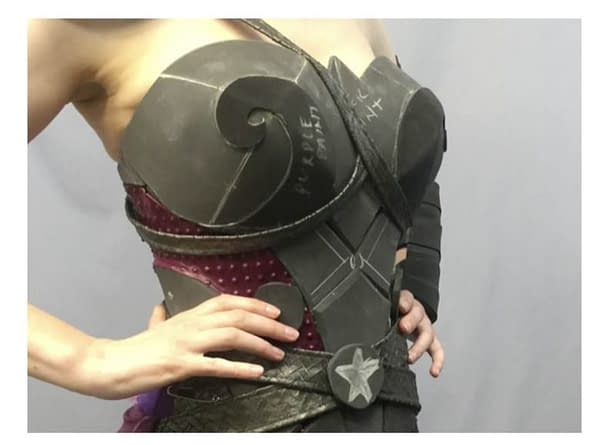 With a resume that includes Iron man, Doom Patrol, Black Lightning, and Stargirl, she's absolutely no stranger to some pretty iconic superhero costumes. She talks about prioritizing comfort for the actors while never sacrificing any of the badass design. The materials she used all add to the "Vought Cinematic Universe," as well as the character's individual stories.
It's always a challenge to take influences and inspiration from both the source material and also the world at large and the audiences expectations for what they are looking for in a super hero suit and in an overall superhero universe. In our universe the super heroes are living in a very real world, so there had to be an element to them that was grounded that the audience could watch the show and appreciate that there is the possibility of these super heroes existing right alongside us.
For example, in The Boys Starlight's costume goes from very homemade and wholesome to pretty sexy and revealing, as the pressure to conform to Vought's particular brand of heroes. She talks about the evolution of her costume specifically,
Even though it plays in with all the other super heroes, you can tell that there's this sort of purity about it and even with the color scheme and the way that we chose to create certain fabrics that are high density screen printing and sculpted elements … and then they unveil this basically glorified bathing suit that is what they want her to be branded as … It was really a challenge to design that suit to be honest, to have basically a bathing suit be of the same heightened design aesthetic as all of these other suits where I'm able to engineer all of these unconventional materials and have layers to them.
Some of those layers are from her favorite hero fabric called euro-jersey. There are lots of custom materials and dyes that go into a single suit – all built-in layers and with a mix of different fabrics to mirror their complicated characters and personalities. Oh, in case you aren't aware of who their heroes really are, they're jerks. Superficial, raunchy, absolutely terrible jerks with a god complex…but their costumes look amazing.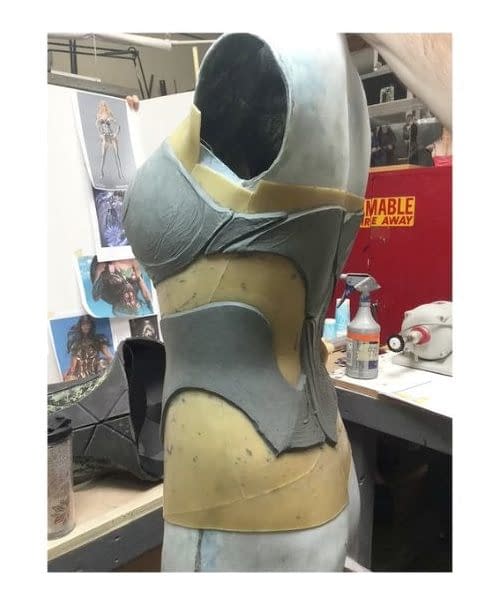 But that's basically the whole premise of the show (and comic it stemmed from); if you didn't know that, you should probably check out the first season of The Boys on Amazon Prime. And in case you forgot, The Boys is back with season 2 on September 4.