"The Flash" Season 6: Barry's a "Dead Man Running" Headlong into "Crisis" [SPOILER REVIEW]
The Flash/Barry Allen (Grant Gustin) grapples with his own mortality and tries to prepare Team Flash for life without him in this week's "Dead Man Running," but the real gem of the episode is the B-storyline where Ralph (Hartley Sawyer) reunites with his mother… and wackiness ensues as they go through Central City's seedy underbelly. Bonus: we also get introduced to Harrison "Nash" Wells (Tom Cavanaugh).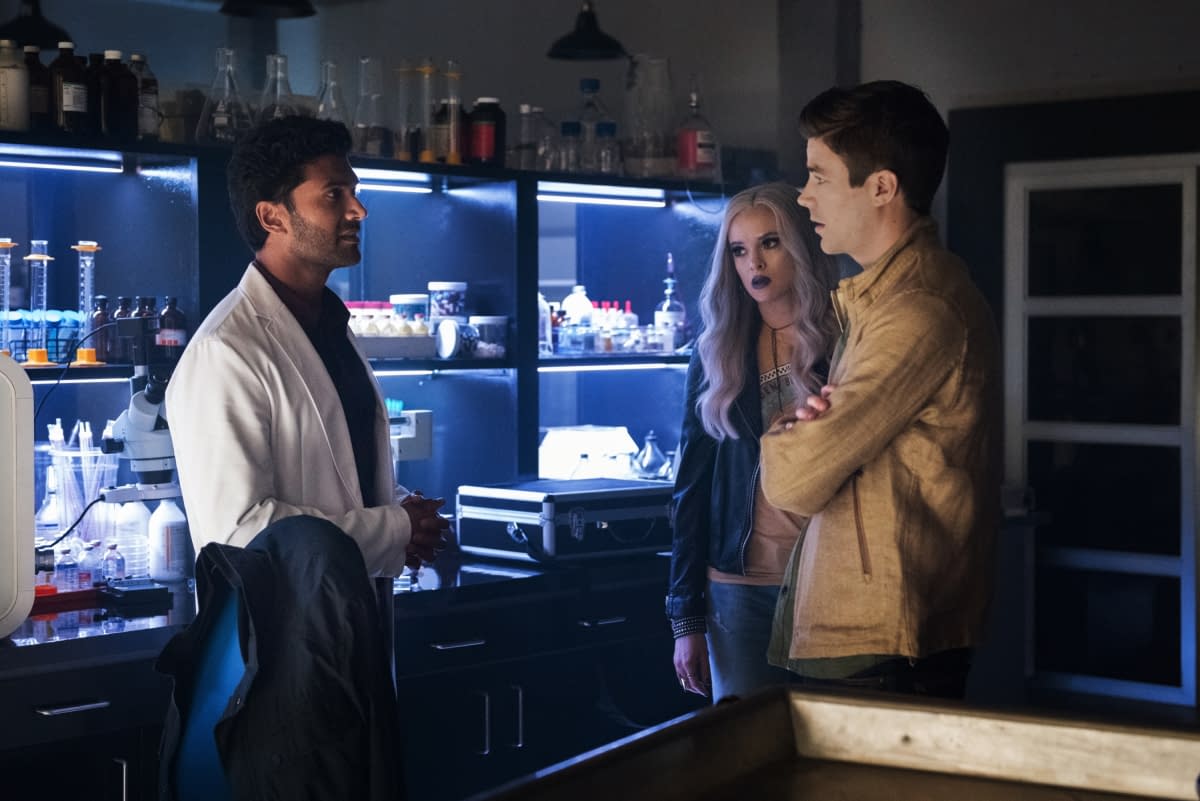 Someone's stealing dark matter, so Frost (Danielle Panabaker) teams up with Barry to track him down. They first confront the only person Caitlyn knows who wanted dark matter, Ramsey Rosso (Sendhil Rammamurthy). But he's not the perp (sorta– it's one of his experiments!) and instead sticks around to help the investigation. This leads to one of the best moments of the episode where they both discuss dealing with their own mortality and living on borrowed time.
Meanwhile, Frost is not dealing with the idea of mortality well… at all. She's increasingly erratic and angry (villain, you know. Totally earned.) She has the best line of the episode, "Did you know that Baskin Robbins has 31 different flavors? I might die before I figure out which one is my favorite." Totally surprised Barry didn't take the opportunity to get her ice cream right then and there. Classic Barry move. Maybe it only works with Kryptonians, though? Regardless, Barry takes his failures as a mentor pretty hard, and is worried about what happens to everyone he loves when he's gone. Literally "running" on borrowed time, he tries to do what he can to leave the world a better place post-crisis, including. . . throwing Frost her first ever birthday party?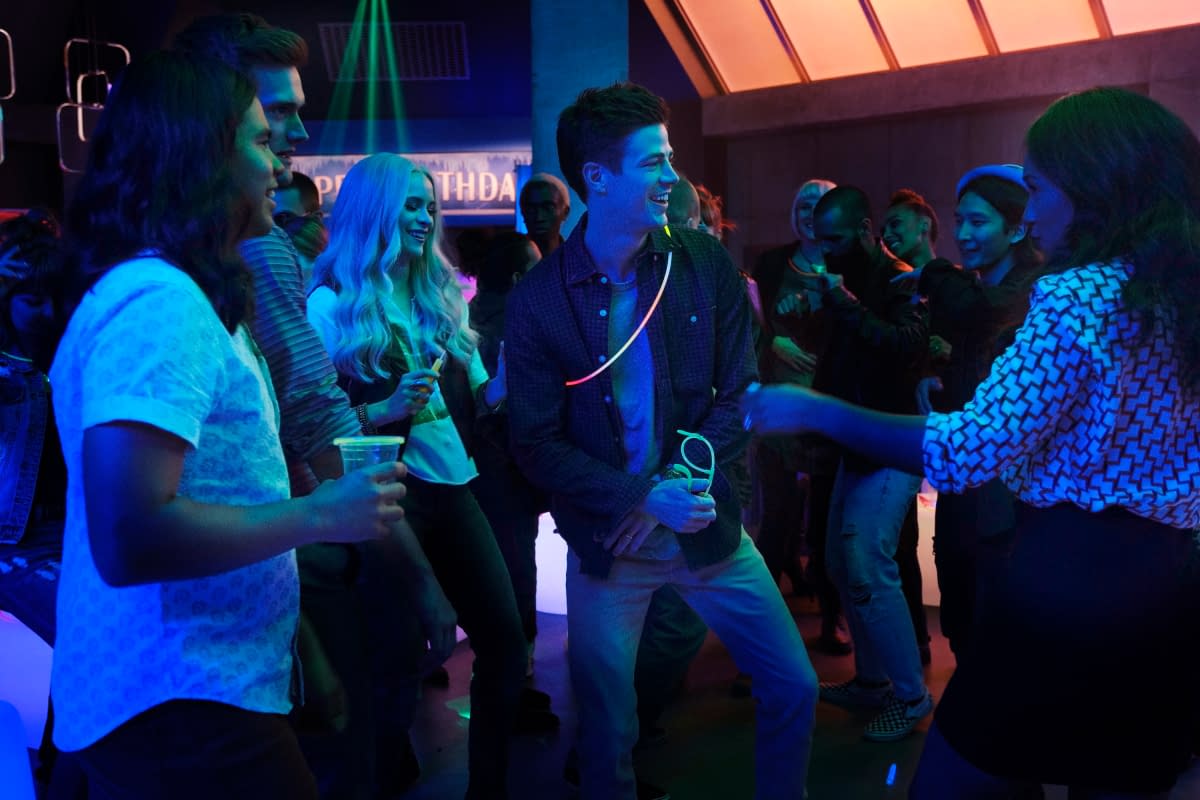 The most fun we have in the episode, though is when Ralph Dibney's dear mother shows up. Accused of a crime, she needs her son's (and Cecille's) help to prove her innocence. Ralph and Cecille (Danielle Nicolet) is not ever a combination I would think works, but she is having so much fun working the other side of the law and order street from being the DA. A high stakes poker game and a little light burglary later, and Ms. Dibney is cleared. However, it brings up some painful rifts in her relationship with her son an decades of lies she's told him. That part of the story bogs down. More fun poker and burglary, please!
In even more fun, Cisco (Carlos Valdes) and Iris (Candice Patton) track down a new Harrison Wells in their universe. His name is "Nash" and Tom Cavanaugh previously referred to him as both "swashbuckling" and "sensual." He seems like a lot of fun. So we have that to look forward to.
Overall this episode is pretty decent. Heavy on character, a good mix of laughs and impending doom– everything we want from The Flash. Next week it looks like Dr. Rosso is finally going to go all Bloodsport and emerge as our villain in "There Will Be Blood." Prepare your milkshakes.