'This Is Us' Season 3, Episode 17 "R & B": Randall and Beth's Heartbreaking Impasse [SPOILER REVIEW]
I knew NBC's This Is Us' season finale was approaching, but I didn't realize "R & B" would be the penultimate episode. So much is left up in the air. This installment focuses on Randall (Sterling K. Brown) and Beth's (Susan Kelechi Watson) relationship. We watch their love affair unfold and realize how difficult it has been for them to seemingly achieve relationship goals. Examining their relationship also provides new insight into how Jack (Milo Ventimiglia) and Rebecca's (Mandy Moore) marriage impacted theirs.
Unbreak My Heart
Picking up from where we left off, Randall slams the door and it is time to let it all out. Despite seeming like the perfect couple, they've had their share of highs and lows. Everyone knows they've been simmering for a while now. These two are about to blow some major steam and we are scared.
On the bright side, we take a sweet walk down memory lane before this marriage explodes. We see their awkward first date, a couple of marriage proposals, their incredibly moving wedding, and other relationship milestones.
Let's Get Married
Randall (Niles Fitch) knew he would marry Beth (Rachel Hilson) from the moment he saw her. Kevin (Logan Shroyer) hilariously offers to pull a Roxanne (aka Cyrano de Bergerac) stunt and guide Randall through the task of asking her out in a cool way. It works, but Randall can't help who he is.
His intensity is unnerving and he's already sharing too much too soon. He basically breaks obvious first date rules – like don't discuss dead parents. He also takes her to a fancy restaurant where the racist waiter asks for their dinner payment ahead of the meal. Beth quickly stops him from complacently caving and accommodating their inappropriate request.
Beth has always kept it real. This date was a bust. Randall is too much to handle. She tries to end things before they have a chance to begin. Meanwhile, Randall returns to his dorm knowing he's going to marry Beth Clark.
Seven years later, he's proposing to her. I did not know how badly I needed to see this musical TV moment until it unfolded before my eyes. It is about time a proposal was set to Jagged Edge's "Let's Get Married"! Very smooth.
She turns down his proposal again. We begin to understand her hesitation when Randall brings Rebecca on their mini-golf date. We love him for the mama's boy that he is, but we can also see how it must feel for Beth when he brings his mom into their relationship. Of course, she knows about all seven proposals. That's the way Rebecca and Randall roll.
Beth stands her ground and Rebecca loves her for it. She wants her son to marry a strong woman and not some "wallflower." And yes, Randall can be too intense, but his heart is always in the right place. He's always been a good person and that's what matters. The tricky part is that Beth does not want to lose herself in him. She wants to focus on her needs while standing by his side. The dream is to be individuals, but together. After all, they're better as a team.
If Beth is getting engaged, she's doing it on her terms. She sets the stage, at her favorite hotspot enjoying her beloved nachos and ginger beer. Skipping ahead a bit…They adorably write their vows together, then they weep while beautifully reciting them. We're all a mess (in a good way) during this wedding. It is magical.
Flash forward a few years and they have the very telling nacho convo after Tess is born. They both grumpily wake up and are in a mood. We rarely see Randall cross or out-of-sync with his babies, but apparently, it took him a second to get the hang of it. He hopes nachos will smooth things over, but they only serve as a metaphor for their relationship.
Randall goes for the yummy cheesy nacho pieces full of flavor while leaving the crappy crumbs for Beth. He doesn't mean to do it. Nonetheless, he gets the best of it and Beth settles for what's left. Whether it is with work or family, Beth always feels shorthanded, unseen and unheard.
The woman had to lie about a conference just to get some "me" time watching Living Single in a quite hotel room when William (Ron Cephas Jones) and Kevin (Justin Hartley) took over her house. One chance encounter with Randall at the market and her plans fall apart. He gets the cheesy nachos again because Beth wants to share her plate with him. Now, she's tired of sharing.
End of the Road…?
This loaded last scene crushed us on so many levels. They love each other, but there's a lot of resentment. Much more than we realized. And about things that are out of one's control. A fragile line is crossed and we're not sure if R & B will be able to find their rhythm again after feeling this blue.
Let's unpack this scene a bit – beginning with the role Jack and Rebecca play. Beth and Rebecca have some important characteristics in common. They respect each other as strong women who want to follow their dreams while being there for the men they love. This plays a huge role in both of their relationships.
Jack and Randall are ideal fathers and husbands – always there for their kids, genuinely enjoying their company and acting as role models all while continuously woo-ing their wives. Jack owned up to his failures, especially his drinking. However, drinking did not cause Jack's feelings about Rebecca's desire to pursue her dream of singing. Booze lowered his inhibitions, but part of Jack actually meant the hurtful things he said to Rebecca during the fight that clearly haunts Randall til this day.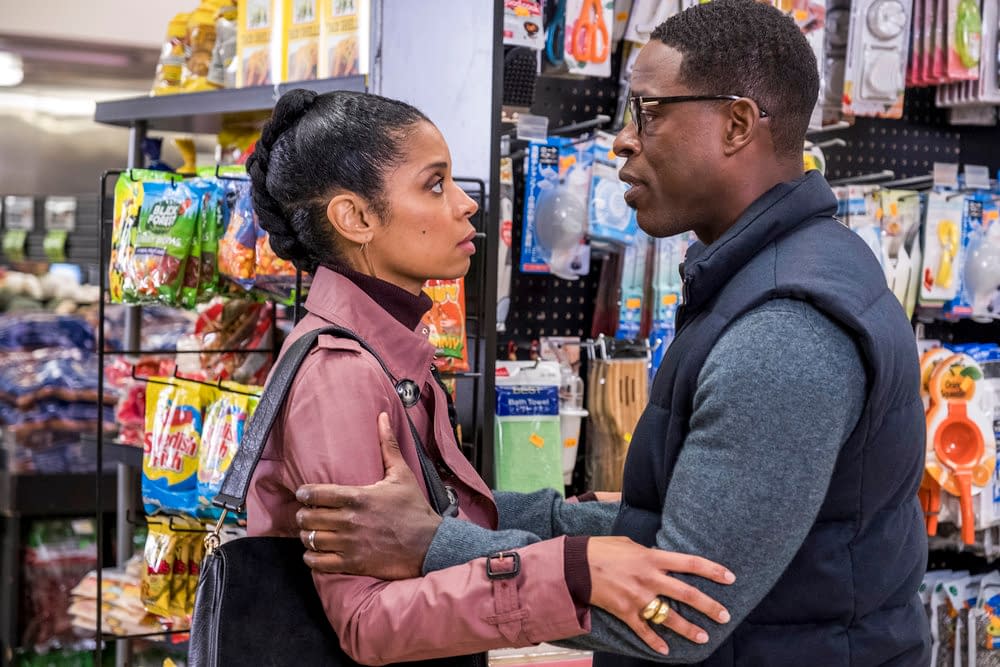 Randall's voicemail echoes Jack's sentiments from that fight. Telling her to "grow up" implies that Beth's dream job is a childhood fantasy. Like Rebecca, she is successfully turning her dream into a reality. But that new reality jeopardizes the harmony they've established due to Beth and Rebecca's willingness to bend to Randall and Jack's desires. Rebecca didn't continue to pursue singing, but Beth refuses to give up on her dream. So now what?
Yeesh. Jack and Randall are half of the reason why these couples set the standards for #RelationshipGoals and they've been knocked off their pedestals. I shared Randall's feelings when he asked if it's really been that bad for Beth. Honestly, I leave every episode wishing I could have a father or partner that's like Jack or Randall. These are sensitive and loyal men who show up, show respect and show love.
Randall has always been there for her and the kids. Sure, he overextended himself by pledging to be there for a whole community. He's got enough going on at home and he's asking a lot from the family to stand by him through this new job. But there is a difference between being there for someone and just letting someone be.
Beth lost herself in this marriage, just as she feared. That's the problem. She let Randall take all the cheesy nachos. Now, she wants some for herself because the crumbs just won't do. He was supposed to keep her check. And we get that.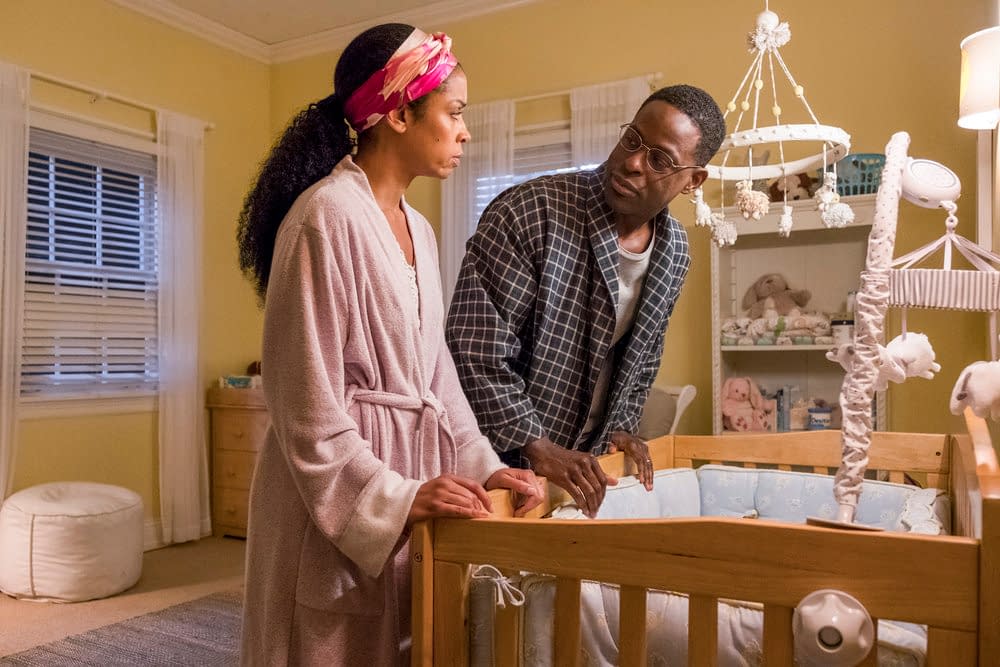 But we also understand why Randall is confused as to why she didn't just ask for those cheesy nachos sooner. He never meant to make her feel this way and it is breaking his heart that she does. She doesn't want him sweet-speeching his way out of it this time. That's when it takes a jaw-dropping turn.
She clarifies things for Randall by slipping a painful low blow – Inbetween which one of his anxiety attacks did she have a chance to think about herself? Ouch! That would render anyone speechless. Randall has done some messed up stuff recently, but calling out his anxiety like that is BAD.
Character traits are one thing, but health is a whole different ball-game. You can't hold uncontrollable health issues against someone. Even if you do deep down, you never throw it in someone's face. I know it shouldn't discredit all of the other points she made throughout the episode, but damn, Beth. What did you do?
Randall feels so broken that he goes to stay in Philly. Beth is equally distraught and sleeps on the floor next to their bed. Meanwhile, viewers are left in shambles as one of the most respected and emulated TV relationships tears apart before our eyes.
Given the amount of life-changing drama going on in the Pearson family, it is surprising that the second to last episode focuses on one relationship. Baby Jack's life is on the line and Kevin (Justin Hartley) just decided not to have children, but that was all put on the backburner for the hour. Tuesday's finale has a ton to cover before launching us into another season. To be completely honest, I'm kinda freaking out.
The finale's title – "Her" – is pretty ominous. I think they will reveal the mysterious woman referenced in the flash-forward scenes. We've been wondering who she can be. Randall and adult Tess seem uneasy to visit "Her." Future Kate has yet to be seen. We know Beth fulfills her dream of teaching dance. We briefly wondered if she could be Deja (Lyric Ross). Or This Is Us might introduce a new character to shake things up even more.
https://youtu.be/GGXrndKYUJU
This Is Us s03e18 "Her": Rebecca helps Kate and Toby care for baby Jack. Zoe and Kevin look after Tess and Annie. Randall and Beth consider how to move forward.
This Is Us season 3 finale airs Tuesday, April 2, at 9 p.m. ET on NBC.