Undertaker Set for Surprise Return After Last Ride Finale
WWE's Last Ride documentary series featuring The Undertaker's struggles with giving up his in-ring career ended with the legendary wrestler declaring that he's finally done for good, which almost certainly means he'll be making a surprise return for next year's WrestleMania. Undertaker expressed his satisfaction with his Boneyard Match against AJ Styles in the episode, seemingly ending his quest to have the perfect final send-off for his decades-long career. However, he did admit the possibility that he would come back if Vince McMahon needed him, which McMahon definitely will because WWE's ratings have been on a constant decline for twenty years and the only thing that works to temporarily boost them is being back geriatric stars of the past.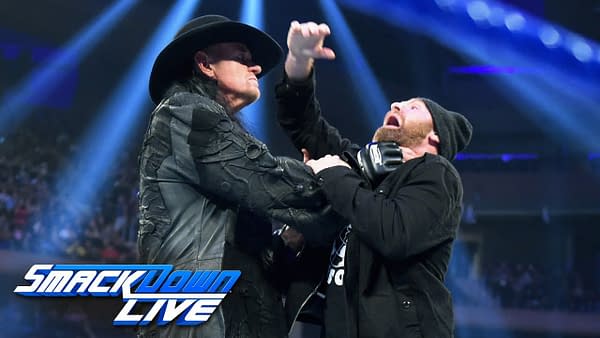 "If there was ever a perfect ending to a career, that right there was it," said The Undertaker, who will never in a billion years actually allow that to be the ending to his career. "If Vince was in a pinch, would I come back? I guess time will only tell there. In case of emergency, break glass, you pull out The Undertaker. I would have to consider that. Never say never, but at this point in my life and in my career I have no desire to get back in the ring."
The Undertaker continued, "I'm at a point where it's time the cowboy really rides away. There's nothing left for me to conquer. There's nothing left for me to accomplish. The game has changed. It's time for new guys to come up. The time just seems right. I think this documentary has helped me discover that. It's really opened my eyes to the bigger picture."
Expect The Undertaker back on television in time for WrestleMania 36 next April. Well, that is unless the Saudi Arabian government needs him to compete in a match before then. The Last Ride can be streamed now on the WWE Network.