It looks like we can finally say that WWE has turned around their ratings problem. After decades of decline and an even steeper fall during the last six weeks of coronavirus pandemic shows, WWE Smackdown has seen a rise in the ratings from last week. The 18-49 demo rating for yesterday's episode of Friday Night Smackdown remained steady at a .5 rating, while viewership increased from an average of 1.885 million viewers last week to 2.040 million for last might's episode. The rating increase comes after weeks of naysayers predicting doom for the company as it achieved record-low viewership week after week. And we all know why, right? That's right. Because Baron Corbin equals ratings.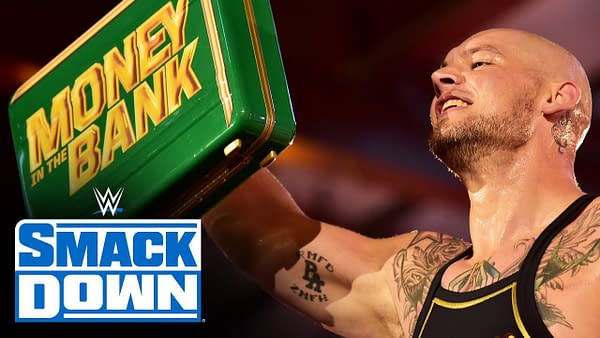 WWE Smackdown Proves Victorious
WWE also saw a rise in standings. Smackdown has repeatedly beat whatever the CW has thrown at it for weeks, but now WWE on Fox is challenging other networks as well. Both hours of Smackdown tied in the demo rating with 20/20 on ABC as well as The Blacklist on NBC. Masters of Illusion and Dynasty on CW couldn't come close to Smackdown with just a .1 rating for each. Dateline on NBC, Shark Tank on ABC, and both McGuyver and Magnum P.I. on CBS scored higher demo ratings than Smackdown, but that just means there's more room to grow.
The Bottom Line 'Cause Chad Said So
While pretty much the entire rest of the wrestling journalism world was panicking over WWE's ratings, or in some unscrupulous cases gloating, only The Chadster remained steadfast in my belief that WWE would rebound. The fact is that, yes, more people have been at home to watch television during the pandemic, but fear and anxiety has mostly led to them watching cable news. And even though wrestling has been way better than usual with no crowd to interject their opinion into everything, I have to admit that, to a lot of people, that makes the show less exciting. But the future looks bright, as we'll soon be seeing audiences return and WWE is already making a comeback if Smackdown's ratings are any indication. I can't wait to see what lies ahead for Smackdown and all the rest of WWE's shows.
Enjoyed this article? Share it!