Thundercats have returned and they are finally all together again! This past week Iron Studios has been unveiling new statues for an upcoming amazing Thundercats diorama. We have already seen WilyKit and WilyKat that features the logo that has an LED feature. Tygra, Cheetara, and Panthro have already been announced as well and while they don't feature LED features they are highly detailed. Finally, their fearless leader Lion-O and the lovable Snarf have arrived. This is the most expensive of the Thundercats statues coming in at $239.99 but it's worth it. The characters are based on original cartoon references. Their base is highly detailed too and will also feature an LED feature as the eyes of the base will light up. The colors on them are very accurate and is a great statue all around for any Thundercats fan.
The Lion-O and Snarf Art Scale 1/10 Thundercats Statue is set to release between September and December. Pre-orders are already live and you can find them located here. Don't forget to lock down the other cats so you can build the complete diorama.
Thunder, thunder, thunder, Thundercats HHHHOOOOOOO!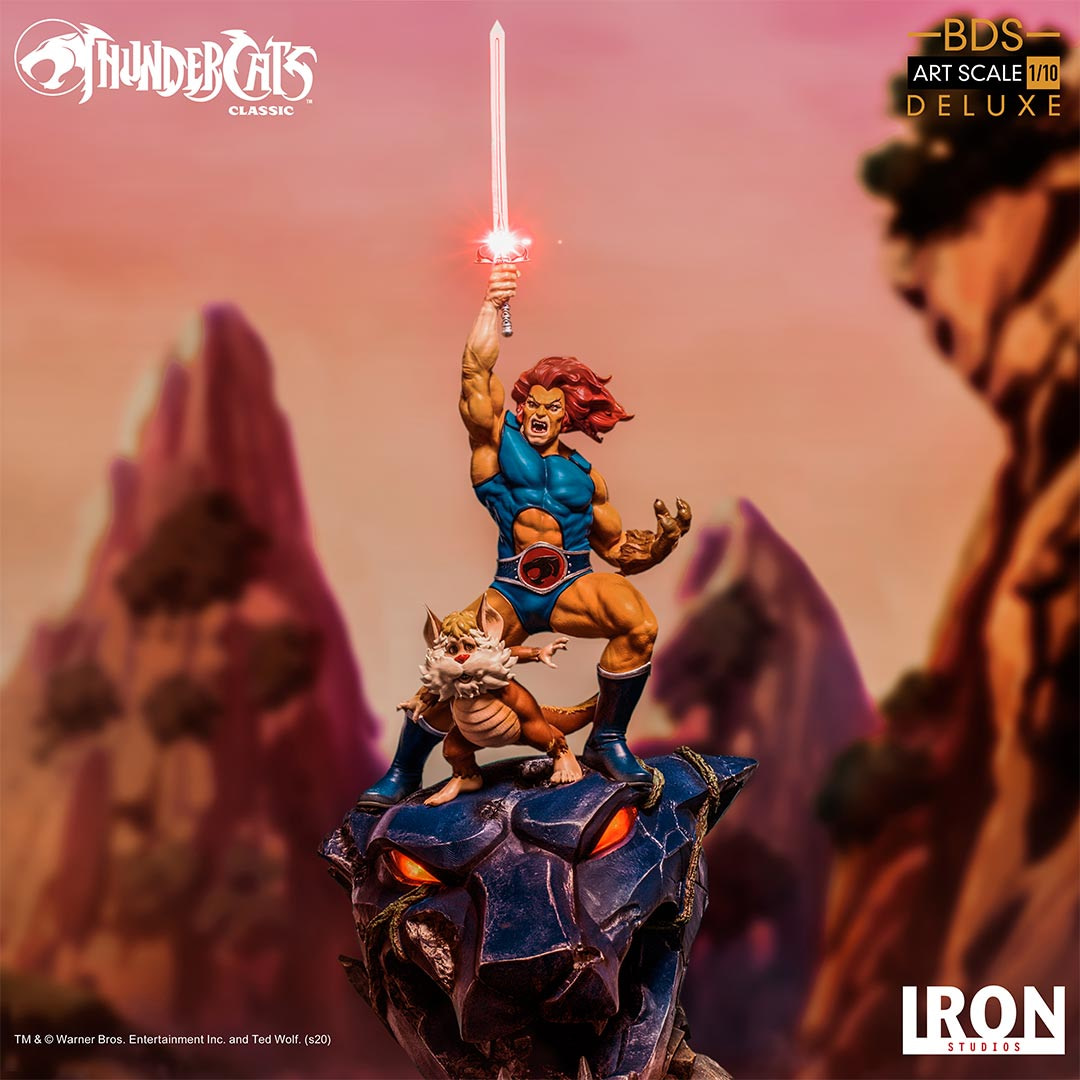 Lion-O & Snarf BDS Art Scale 1/10 – Thundercats $239.99
This item will be released between September 30, 2020 and December 30, 2020
DESCRIPTION
License: Thundercats
Scale: Art Scale 1/10
Features:
– Limited Edition
– Based on original Thundercats cartoon references
– Made in Polystone
– Hand Painted
– Includes base with LED light-up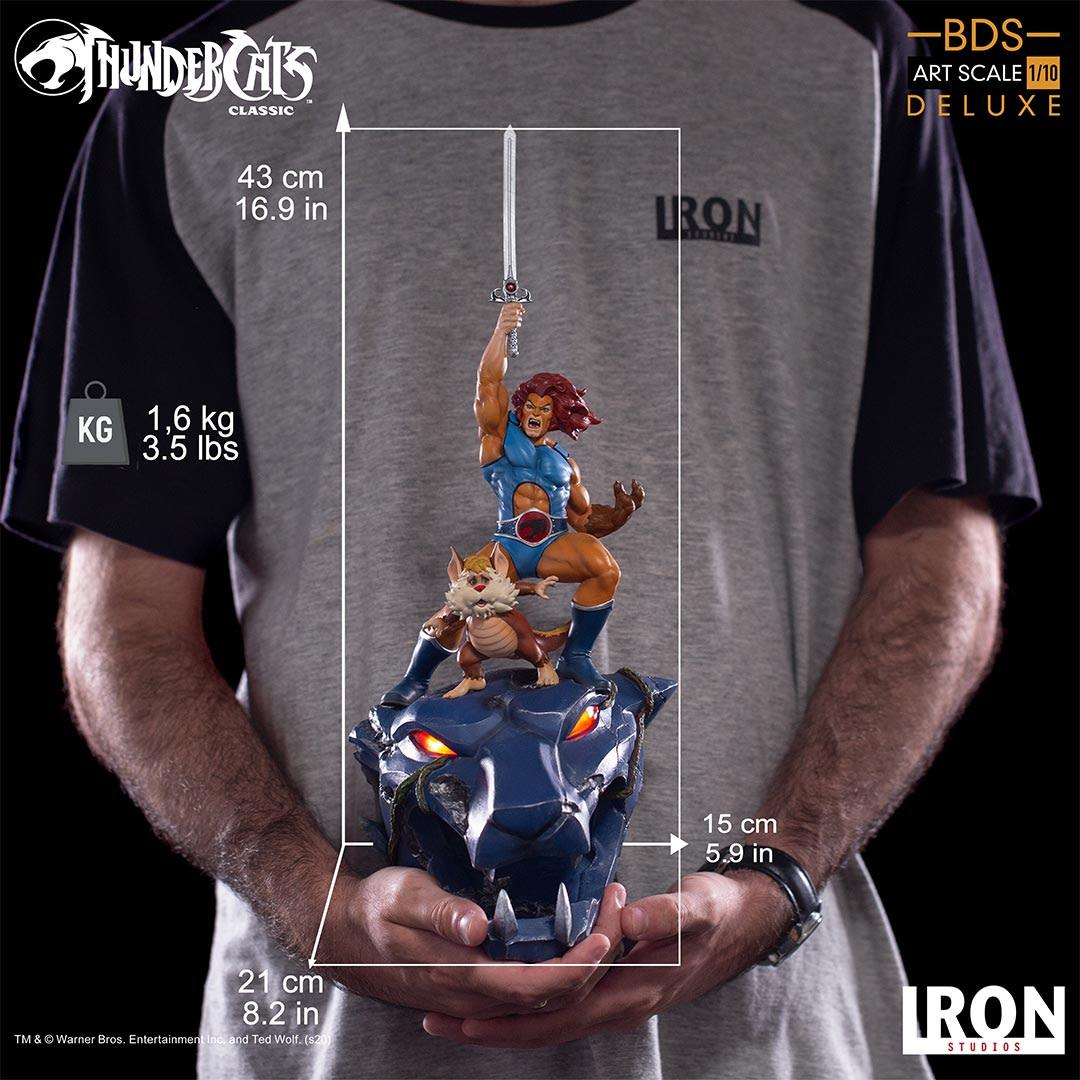 Product dimensions: 16.9 in (H) x 5.9 in (W) x 8.2 in (L)
Product Weight: 3.5 lbs
Release schedule: Third quarter of 2020
*This item will be shipped from our warehouse in Los Angeles – California